Shannon Lazovski
Shannon is one of Detroit's top social media influencers, a fashion leader and a beauty buff who exudes professionalism and knowledge on all three subjects. She is the CEO of Glameselle Beauty, The Lazov Agency and the owner of GlamorousMoms.com, DetroitMommies.com & DetroitFashionNews.com. She loves to promote products and brands she adores and is a trusted voice. Shannon has been awarded the Elite 40 under 40 award and has been featured on Fox 2 Detroit, WDIV Channel 4, WXYZ Detroit, Dedicated Mag, Styleline Magazine and Metro Parent Magazine. When you see her, ask her about her lipstick collection!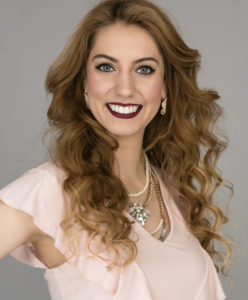 Brittany Stieber
Brittany graduated college with a BFA in Fashion Design & Visual Merchandising. I've spent the past 7 years working directly in the fashion industry starting as a stylist, then moving to visual merchandiser, to retail manager, to the current profession of fashion buyer. I've modeled for fashion shows, media, tv, and magazines to view fashion from the opposite perspective of the designer. "For the past 3 years I have been the Metro Detroit blogger behind my blog, Bedazzled Britt. I've covered everything from store openings, to fashion shows, concerts, local events, the North American International Auto Show, you name it! I I write about whatever inspires me in that moment, but I love supporting local fashion most of all. My end goal is to become a well-respected Michigan made fashion designer!" Brittany can be followed on Instagram, Twitter and Facebook @bedazzledbritt.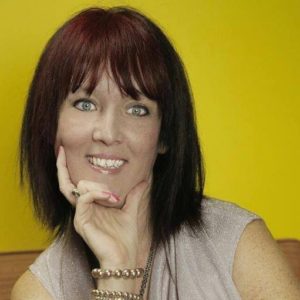 Cheryl Zemke
Cheryl Zemke is a Multi Award winning established fashion designer, owner of C. Creations Custom Sewing & Design, and the Creator/Senior Editor of Dedicated Magazine. Cheryl was born and raised in southern Michigan, alumna of Lawrence Technological University BSBA, Associate degree from International Academy of Merchandising and Design and has been in business for herself since 2002. Cheryl brings her years of experience in fashion and design to Detroit Fashion News and looks forward to bringing readers the newest information and stories in the world of fashion, arts, and the community. You can follow her on Facebook/Instagram @c3fashions and @dedicatedmag, Twitter @cherylzemke, and website www.cherylzemke.com.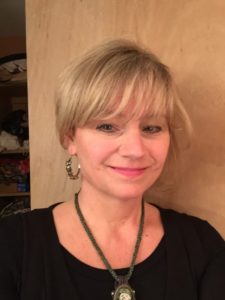 Shelly Johnson
Shelly Johnson is a Metro-Detroit Freelance Journalist that is impassioned with curiosity to learn. Her personal profile stories of fashion designers and artists are her favorites, because they inspire her to stay current and creative in her own wardrobe and she enjoys people. As a busy mother of three, college-bound boys, Shelly is young at heart, loves and running and gets inspiration from nature, travel and timeless objects of art. She has written magazine and newspaper columns on fashion, as well as interviewed local and national fashion designers to understand many creative aspects of the craft. Shelly is a former fitness instructor and is invigorated by elevating others to be their best, because happiness is contagious. She considers fashion to be an adventure and is intrigued by the hunt for that perfect statement piece or elegant and timeless garment or jewel that tells a story of it's own. She admires the endless freedom of expression in fashion as a wonderful affirmation of individuality and culture. Although Shelly loves simplicity, the sparkle of all things Parisian speak to her soul. Her favorite colors are red and orange.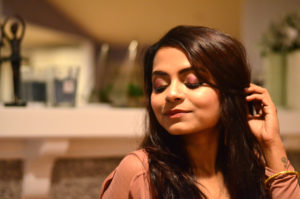 Bidisha Sinha
Bidisha, also known as "Mermaid Bidisha" on social media is a full time IT Business Analyst who also loves the power of Instagram and YouTube. Her journey as an influencer started with beauty blogging and then led to vlogging as she loves to make videos on makeup, fashion and travel. It is really true that we find time for things that make us happy, and writing fashion articles and sharing beauty & fashion videos are two things she enjoys the most. Bidisha firmly believes women play an equally significant role in society like men do. She strives to empower and guide her female followers in the right direction to encourage them to be independent and confident women. Bidisha can be followed on YouTube and Instagram @MermaidBidisha