F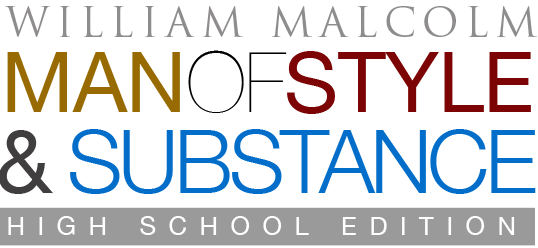 ashion designer, humanitarian and local Detroiter, William Malcolm, is at it again. Malcolm not only designs and creates exceptional men's suits for his own line, William Malcolm Luxe Collection, he also sets an exceptionally high standard for young men in our Detroit community and around the country.
This year, Malcolm's annual Man of Style and Substance contest  is focused on high school seniors,  giving them proper direction and an example of leadership and positive individualism in a way that sports and music videos cannot even come close to demonstrating.
Throughout the contest the young men selected for Malcolm's challenge will be judged on educational goals, chivalry towards women, community service, conflict resolution, financial responsibility, etiquette and personal presentation, success strategies and the ability to properly manage their responsibilities to their families.
Last Friday, 23 finalists were treated to an exclusive meet and greet at Beans & Cornbread Restaurant. On Saturday, they were included in a full day leadership conference at Marygrove College.  The leadership conference taught the young men the importance of chivalry, financial literacy, interview/ internship preparation, the true purpose of a man, the importance of personal branding, responsible dating, successful entrepreneurship and philanthropy. The young men finished their weekend of events at Family Victory Fellowship Church.  The weekend was planned to help prepare the high school seniors  for the Man of Style and Substance Selection Gala to be held on November 18, 2011.  During that event, five finalist will be chosen who will then participate in a ortorical contest to compete for the winning place of the scholarship contest.
Malcolm, a well-respected fashion designer here in Detroit is offering the scholarship winner a long list of impressive prizes including a $1250 cash scholarship to be used for senior high school activities, a custom designed William Malcolm Luxe Collection suit or tuxedo worth $1400 (perfect for prom), a laptop computer, a luxury watch worth $1500, a custom senior photo shoot with Detroit photographer Shawn Lee, and dinner for two at Beans & Cornbread Restaurant.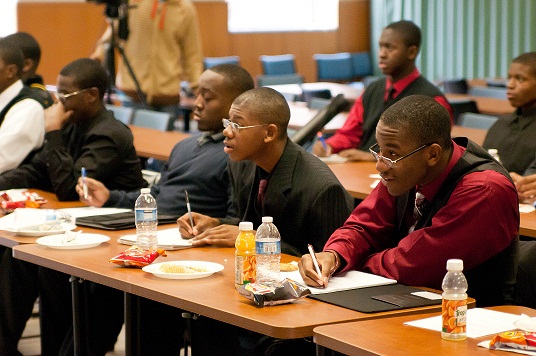 Photos – Man of Style and Substance contest participants during Scholarship Weekend, Courtesy of William Malcolm

Shannon Lazovski is the Founder & Editor of Detroit Fashion News.  Find out more about one of Detroit's top fashion bloggers here!