Au revoir, for now, Fashion's Night Out.
For the last four years, FNO brought out a dizzying number of consumers eager to mingle with the A-list and collect free favors and drinks at their favorite shops.
Launched in New York during the height of the recession, the annual September event was formed to "celebrate fashion, restore consumer confidence, boost the industry's economy," but it quickly became a sprawling festivity for the masses.
An almost New Year's Eve for the fashion world where retailers across the island brought in celebrities and socialites to host in-store soirées, champagne poured freely, music blared, and shoppers partied. But the question quickly became, is it all worth it? Were stores actually making money, or instead, losing it?
While the event brought back an awareness of the industry, and according to Women's Wear Daily, raised more than $1 million for the NYC AIDS Fund, it did not however, motivate consumers to spend as retailers had hoped.
In 2011, I was in New York for FNO. I had mapped out my evening with stops at Prada, Henri Bendels, Miu Miu and Chanel.  I mingled with editors at Prada and sipped free bubbly at Miu Miu.  I then braved the (insane) crowds at Henri Bendels to explore mini pop-up shops laid across the multi-floor department store and at Chanel, I waited (with many and with no luck) for a free manicure. Free, free, free. Everything was free. But that was the problem – everything was free.
Not once did I notice shopping bags filled with gleaming new merchandise. Was this not the purpose, to get people out…shopping?
The first FNO in 2009 was such a success with the populous of New York, that sponsors  Vogue, the CFDA, and NYC & Co decided to make it an annual event. Last year 500 cities across the country and 30 cities around the world held their own FNO – Detroit, included.
The events became bigger and better than each year prior. But this outpour of resources came at a high cost for retailers and designers. Not to mention many labels were also preparing for their spring collections at the same time.
So it was with no surprise that this morning, WWD reported that, at least in the United States, FNO, would not be returning in 2013. According to FNO's website, the event will go on hiatus "in order to enable retailers to channel their resources towards strategies more in keeping with their current priorities."
Speaking to WWD, Steven Kolb, chief executive officer of the CFDA, stated "It's a big event. It has a lot of tentacles…What both the sponsors and retailers have learned is that it doesn't have to take place one night a year, and instead, can be designer appearances and promotional events held throughout the year."
Nineteen countries across the globe will continue to host FNO, but the fate of the event in the US has yet to be decided.
What are your thoughts? Do you want to see FNO return? Or is it time that we forget about this high-fashion fête?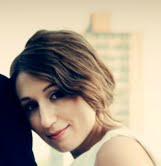 Born and raised in the suburbs of Detroit, Giuseppa always had her eye on the big city. Her passion for writing and fashion led her to internships at Vogue Magazine, Giorgio Armani, HOUR Detroit Magazine and Real Detroit Weekly. To learn more about Giuseppa click here.