Can you imagine a world without color? What if everything was black, white, and grayscale? Life would be pretty bland! Color is an important factor and a non-verbal form of communication that we tend to take for granted. Color conveys so much in this world that it even has its own study. Colorology is the study of colors and their meanings. Just like us, they have their own personality traits and in the fashion world we know that this can communicate much.
It's no surprise that spring weather calls for perky yellows, vibrant oranges and pinks, cool blues and greens, and cotton candy pastels. These hues are starting to blossom onto bloggers' "outfit of the day" posts and the ready-to-wear retail industry is pouring out fresh, post-winter items with current seasonal trends. By mixing in the meaning of pigments and the hottest what's-ins, your outfit can say much more than you think. Here are some spring/summer looks with a side of color character.
Gleaming in Beading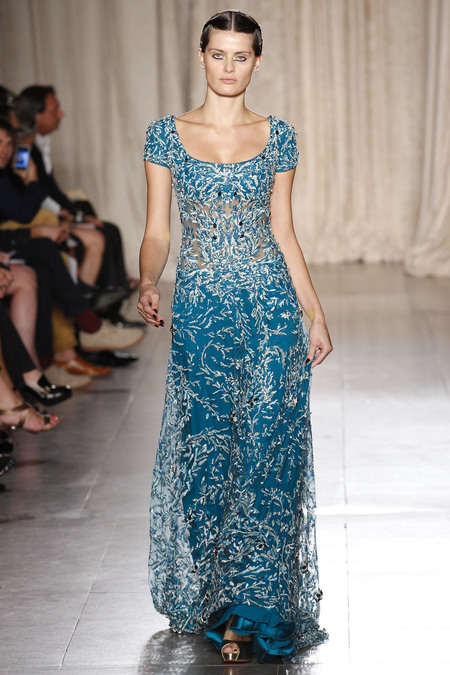 Marchesa
Turquoise: Represents communication and mindset clarity. It is idealistic and friendly.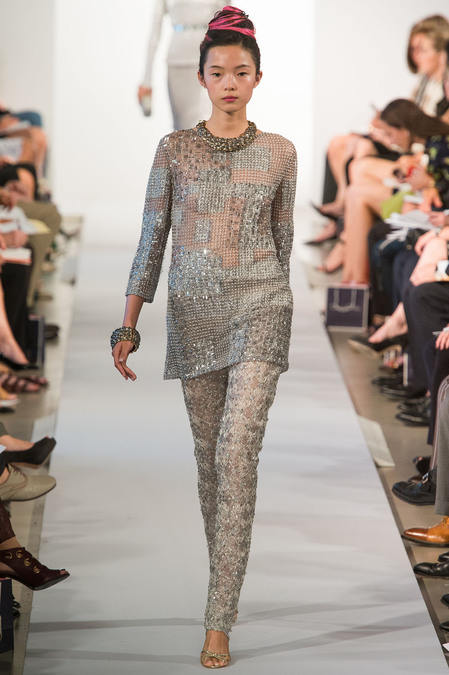 Oscar de la Renta
Silver: The color of feminine energy It embodies fluidity, emotions, sensitivity, and mystery. It also signifies reflection and a change of direction.
 Sporty-Girly Dresses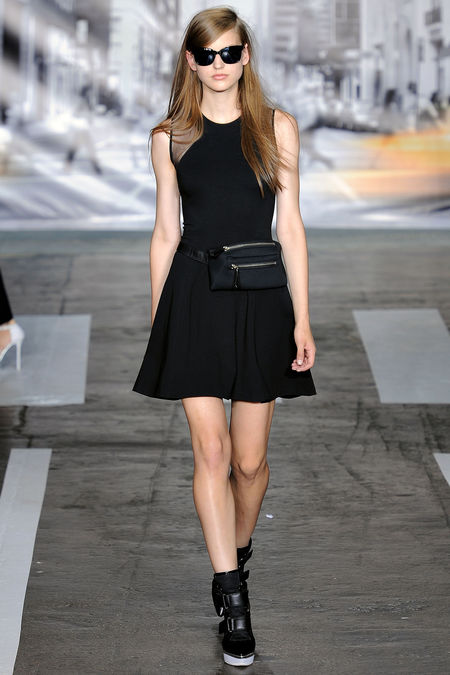 DKNY
Black: Symbolizes the mysterious unknown; it presents itself as intimidating and unfriendly yet powerful.
Rag and Bone
Green: Stands for steadiness and growth. It is the hue that signifies spring and implies rebirth and renewal.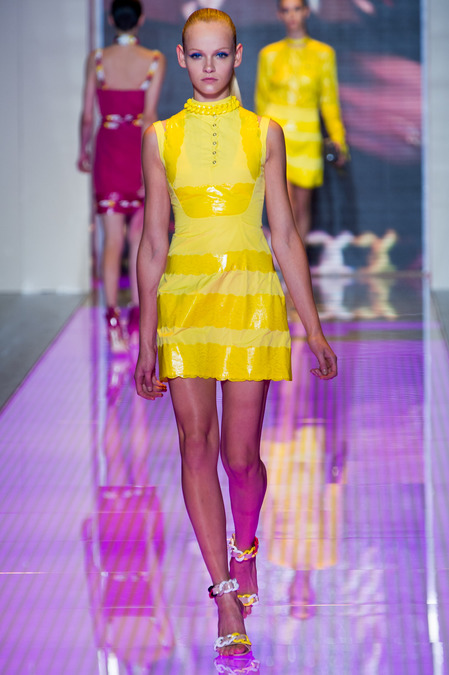 Versus
Yellow: The color of intellect. It is hopeful and positive and inspires imaginative thoughts and curiosity.
 Power Suits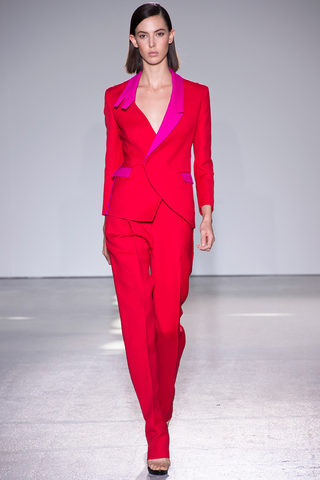 Costume National
Red: Ready for action and having a passion for something. May also indicate anger.
Pink: Loving and nurturing. This color can also imply immaturity and girlish tones.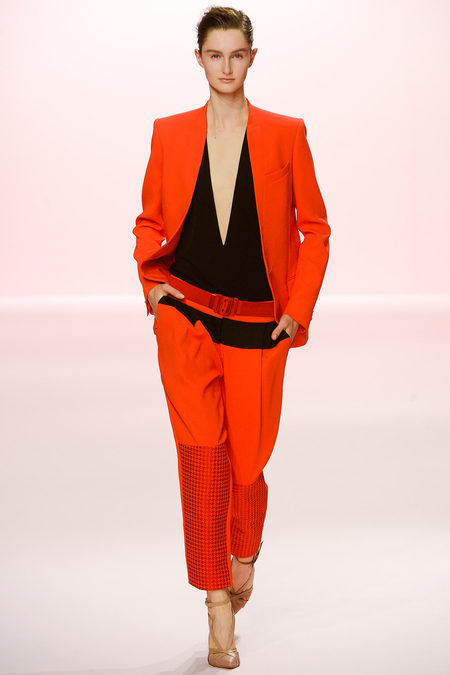 Pedro Lourenço
Orange: Emits warmth and happiness. It is the color of social communication and adventure.
Who knew colors could mean so much! Your wardrobe may now have a whole new meaning this spring and summer. Does your favorite color(s) describe you? Let us know!
 Photo Source: Style.com
Colorology Source: Empower Yourself With Color Psychology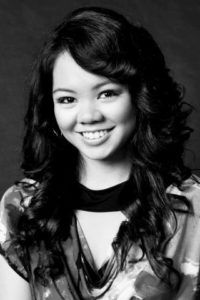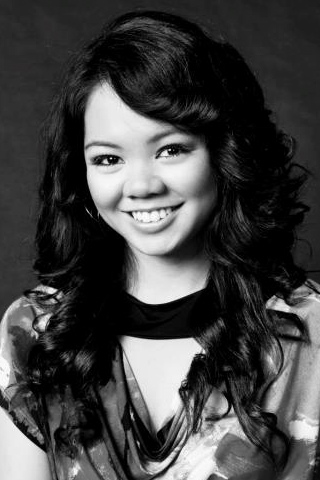 Detroit native Jireh De Jose  is a 21-year-old reaching for her dreams. After graduating from Brandon High School in Ortonville, Michigan in 2009, she studied Fashion Merchandising at Liberty University in Lynchburg, Virginia. To learn more about Jireh click here.