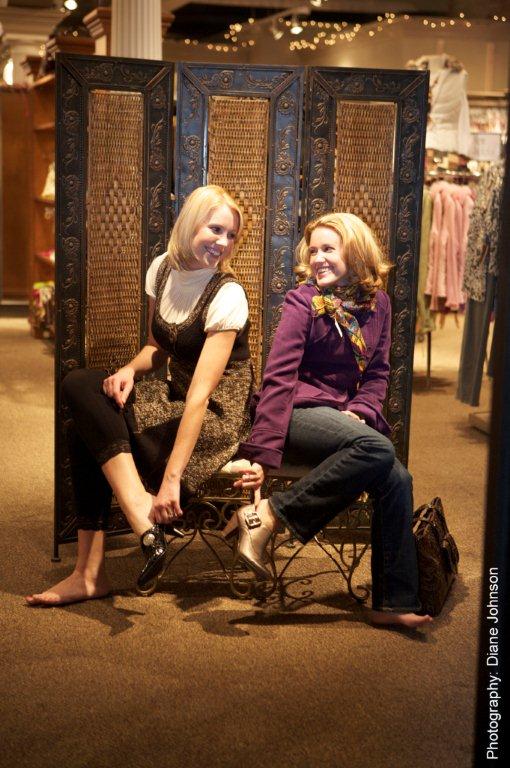 Hundreds of women are expected to return to Milford this Thursday for another fun Ladies Night Out annual event.  Women of all ages are invited to ship, dine and explore Milford's Main Street for the Village's 12th annual event on April 25th from 5:00 p.m. to 9:00 p.m.
The highly anticipated event includes giveaways, discounts, store-wide sales, freebies, complimentary snacks and beverages at all participating retailers. Participants can collect stamps for the official Ladies Night Out postcard at any of about 35 participating businesses. Attendees who collect 10 stamps may enter to win one of 40 gift certificates, worth at least $20 each, by dropping the completed postcard off at any participating location.
"With so many shops and restaurants to explore in downtown Milford, Ladies Night Out expands year after year," said Ann Barnette, executive director of the Milford Downtown Development Authority.
New to the event this year is Jenn's on Main, a divine accessories shop that recently opened at 345 N. Main. Jenn's on Main is known for their handbags, jewelry, perfume and feminine accessories.  It's a small boutique but it entails a lot of stylish merchandise and the owners are eager to participate in this year's big evening. Many other stores included in the event will be featuring their "Made in Michigan" products such as Jenna Kator Handbags, Tokyo Milk perfumes and handmade jewelry by Mariana Jewelry.
"The Milford community has been so welcoming and we couldn't be more excited for our Ladies Night Out debut," said Jennifer Lanfear, owner of Jenn's on Main. "The event is the perfect opportunity to see new faces and strengthen relationships with our regulars."
The annual downtown Milford event gives visitors a chance to seek out previews of the latest merchandise at clothing, furniture, gift and accessory retailers. Visitors will also find specials at several of Milford's restaurants.
"We invite visitors to come down early to dine at one of our fabulous restaurants, and then hit the stores to pursue new merchandise and take advantage of all the great deals," said Wendi Skolnik, Milford Business Association president and owner of Nana's Niche & Corner, one of the participating Milford businesses. "There's always something new happening in downtown Milford and Ladies Night Out is a great time to come explore."
Will we be seeing you and your girlfriends on Main St in Milford this Thursday? If so,  be sure to stop and say hi!
Photo – Diane Johnson

Shannon Lazovski is the CEO of SoGlam Media & Founder/Editor of Detroit Fashion News.  Find out more about Shannon here.