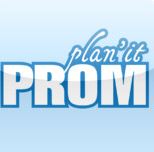 CNN recently reported the cost of prom night rose 5% this year to an average of $1,139 per prom guest.  A recent study done by Visa proved prom spending went up last year to $1,000 per student in comparison to three years ago when families were struggling during the recession and only paying $800 per student for their big night.  The study also proved the less the annual income of the parents the more the spending for prom night.  It was said, the top prom spenders were parents with a household income under $30,000 and single parents are known to spend more than married parents.
As much as I want to,  I cannot argue the facts. Excessive spending for just one night seems a bit much but as a parent, I understand other parents who want the night to be absolutely perfect for their child.  Prom night is very exciting and it entails a lot of preparation. One can easily get caught up in the fun of over spending and over planning.
If you're a parent who wants their child's prom night to be a night to remember but must stay within a budget, here are a few ideas to help you out.
Start your prom planning by using the smart phone app called Plan it Prom – This app allows you to stick to a detailed budget as you shop.
Refrain from getting professional photos done.  Save that idea for graduation and use cell phone cameras and/or personal cameras of your own instead.  If a fellow parent has a nicer camera, ask if they can help you out by taking a few for you.
Have your daughter's makeup done at a department store instead of at a salon or with a professional make up artist.  The service is free with no obligation to buy.  If you do feel the need to buy, purchase the lipstick or gloss only so your daughter can reapply throughout the night. If you must go to a salon, find one that has a hair and make up special or coupon for prom season.  Many salons do offer discounted packages during prom time.
If you must rent a limo, invite other friends along to split the cost.
Be conscious of where your son's or daughter's dinner reservations are made.  Choose a nice restaurant with reasonable prices.

Shannon Lazovski is the CEO of SoGlam Media & Founder/Editor of Detroit Fashion News.  Find out more about Shannon here.