Last night, the Golden Globes red carpet – one of the most exciting of its contemporaries – set very high standards for the approaching awards season.  Beautiful ladies saw reds, neutral beiges and creams, and light silver and gold metallics as the night's go-to colour schemes.  With so many exceptional looks, it was difficult to select the order of the night's ten best!  Everyone was stunning!  Read on below to see how my thoughts stack up against your Globes favourites…
TEN – Kate Mara in J. Mendel
Image, Huffingtonpost.com.
Soft, swept back hair and a more simplistic beauty look were the perfect pairing for this standout gown.  Lots was happening for this look between the unique shoulders, deep v-cut, ruched middle, and sheer skirt peeking out from under the metallic shine.  Kate looked slightly space-age but in all the right ways… Afterall, Gravity was one of the night's contenders!
NINE –  Michelle Dockery in Oscar de la Renta
Image, Elle.com.
Michelle Dockery in de la Renta was absolutely one of my favourites of the night.  I felt this simple elegance was perfectly suited to Dockery and certainly something her Downton Abbey counterpart Lady Mary would approve of were she living in the 2010s.  With such a great number of beautiful women on the red carpet though, her look just wasn't enough to make my Top 5.  With a neutral toned gown, I would have liked to see more in the way of hair and makeup which were left rather simple for this look.
EIGHT –  Lupita Nyong'o in Ralph Lauren
Image, Elle.com.
Since stepping onto the Hollywood stage following a phenomenal performance in 12 Years A Slave, Lupita Nyong'o has been growing into the role of one of our favourite new fashionistas and she does it well!  This cape-like gown in red was an excellent choice – not only showing off Lupita's beautiful figure but giving a sense of strength and power – a perfect foreshadowing of the growing influence she will no doubt have in the industry in coming years.

SEVEN – Helen Mirren in Jenny Packham
Image, Huffingtonpost.com.
Dame Helen may be far older than most of these red carpet beauties but she certainly could offer a few lessons to newbies on classic red carpet glam.  Everything about Mirren's look was right on target.  Her embellished seafoam gown allowed her to stand out in a unique colour that beautifully complemented her skin tone.  Green gems, diamonds, and a soft pink lip pulled the look together without a single flaw.
SIX – Taylor Swift in Carolina Herrera
Image, Fabsugar.com.
While I have grown somewhat tired of spying Swift on the red carpets of events I don't understand her attending,  I suppose I am thankful she was on that of the Golden Globes last night showing off this beautiful Carolina Herrera number.  Simplistic and elegant in the front and poofy and romantic in the back, this is a dress every 20-something girl would love to have in their wardrobe.  Hair and makeup had a slightly retro feel which were a perfect fit for the look as a whole.
FIVE – Emma Watson in Dior
Image, Yahoo.com.
For me, the top five looks are all about originality, personality, and owning it.  I love a unique, stand-out look worn by a confident lady who isn't afraid to be different from the rest of the red carpet crowd.  Last night, Emma Watson opted for one of the colours of the moment while choosing to showcase it in a bit of an unusual way for such a glamorous evening.  I simply loved everything about this Dior look and am quite desperate to recreate it for my own closet!  Leaving her hair in a simple updo allowed Emma and her frock to shine.
 FOUR – Greta Gerwig in Donna Karan Atelier
Image, wwd.com.
Sadly for many of us, we had few opportunities to fall in love with the sight that is Greta Gerwig in  Donna Karan Atelier due to limited shots of her on the red carpet last night.  I love the tulle, the unique details of the body, and the hint of a light wave in her hair.  It may be warm in sunny California but for the rest of us, a dramatic black dress seems just about right for the winter season.
THREE – Zooey Deschanel in Oscar de la Renta
Image, Huffingtonpost.com.
Zooey's look was one of my favourite styles of red carpet attire – glamorous, yes, but with a sweet, soft, romantic edge.  Every detail was considered, every piece fit perfectly with the creamy Oscar de la Renta number.  The hair accessory, clutch, and shoes were all excellent compliments to one another and the red lip added just the right amount of colour pop.
TWO – Paula Patton in Stephane Rolland
Image, Dailymail.co.uk.
Despite an overwhelmingly negative response to Paula's luscious creamy ruffles, this dress gets my vote for one of the night's best.  It was unique.  It was feminine.  It was incomparable to anything else we saw on last night's red carpet.  My only drawback was her choice of jewelry – the dress is the standout for this look and accessories need not upstage this work of art.
ONE – Cate Blanchett in Armani
Image, Forbes.com.
The night's best dressed goes to best actress, Cate Blanchett in Armani.  This lacy, sheer gown, sophisticated hair and makeup, and subtle accessories all came together to create the perfect image for the night's most important lady.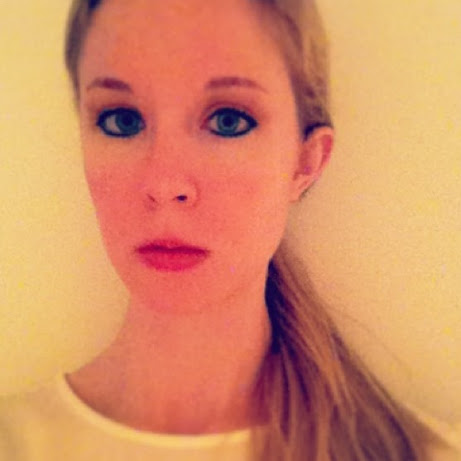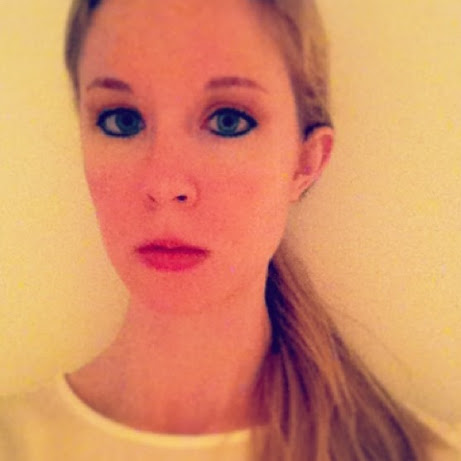 Meaghan Elizabeth
Meaghan Elizabeth is a fashion stylist and blogger interested in high fashion, personal style, trends, designer collaborations and shopping adventures.  Read more about Meaghan here.