Do you have luxury items that you're ready to part ways with to start preparing your closet for the new season? Look no further! The RealReal has officially expanded its white glove consignment service to the Metro Detroit area.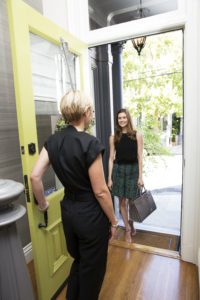 Founded in 2011 by Julie Wrainwright, The RealReal is a free in-home pickup service that takes the hassle out of consigning. With The RealReal, a luxury manager will come to your home and go through the products that you wish to consign (which can range anywhere from women's, men's and children's clothing and accessories, to home furnishings). During this one-on-one consultation, the luxury manager will provide you with price estimates, and will even transport the items for you.
From there, the items will be sent to one of the company's two warehouses, where they will be inspected, photographed and listed online at www.therealreal.com for shoppers to purchase. Consignors can earn up to 70 percent of the sale price for their items.
The RealReal has grown to have over 4.5 million online members since it first began. Detroit is now the 26th market in the United States that will receive the company's white glove service.
Detroit native and fashion industry veteran Elizabeth Belkin will act as the luxury manager for the latest enterprise. Belkin has worked for big-name companies including Marc Jacobs, Miu Miu, Cartier, Giorgio Armani and Bvlgari, and has lived in glamorous cities like New York City and Palm Beach, Florida.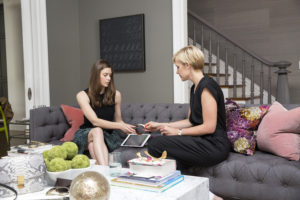 Belkin was a consignor before she began working with The RealReal in May 2016. The fashion expert admitted that she could not be more excited about returning to her hometown to do what she loves.
"[Detroit] is a huge fashion town," Belkin said. "People here are very worldly; they travel all over, shop all over, and they have so many treasures. For me being born and raised here and knowing the market and understanding it, I think this was a great fit for [the company]."
In addition to being deemed the leader in the luxury consignment business, The RealReal prides itself on the fact that each item on their site is authentic and is in good condition.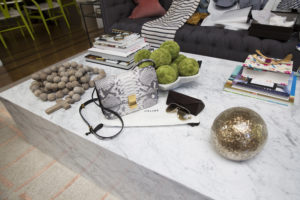 Once in the warehouses, each item is looked over from top to bottom by a team of evaluation experts. The strict authentication process is what Belkin believes to set the company apart from its competitors.
"Nothing will go on our site that isn't authentic," Belkin said. "That's a huge, huge plus in the business because people sell a lot of things on eBay or other things, and there's really no guarantee. We absolutely, 200 percent agree, that everything we sell on our site is authentic."
The RealReal is making efforts to become the next big shopping cycle for consumers. The growth of the company has shown that most people that consign on the site begin to start shopping on it as well.
"No one is doing what The RealReal is doing," Belkin said. "And to be a part of it — I'm blessed."
Interested in consigning or shopping with The RealReal? Visit the company's website at www.therealreal.com. Have questions for Detroit Luxury Manager Elizabeth Belkin in regard to a white glove appointment? Contact her at elizabeth.belkin@therealreal.com.
Written by Evann Webb
*Disclosure – This post may contain affiliate links. By clicking and shopping, you help support Detroit Fashion News and allow us to keep reporting on all things fashionable.