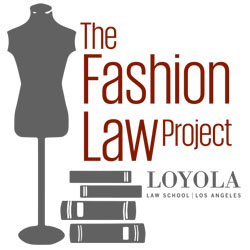 The Loyola Law School, Los Angeles Fashion Law Project and the Loyola of Los Angeles Entertainment Law Review will host "The Creative Response to Political Disruption" to delve into the intersection of fashion, pop culture and politics on Friday, April 7, 2017 on Loyola's downtown L.A. campus.
Inspired by the ways in which art, fashion and entertainment are woven into the fabric of our current times, the symposium will explore what happens when a work of art is appropriated for political purposes. Panels will look at social media, image management, protest and conscious consumerism as channels for reaction.
"The 2016 presidential election raised important questions about what happens when a political movement appropriates a designer's work: What are their rights, and how can they capitalize on them?" said Staci Jennifer Riordan '04, executive director, The Fashion Law Project, and partner, Nixon Peabody. "This symposium will look at how designers can maintain control over and leverage their art in times of political uncertainty."
The 2016 presidential election saw pocketbook political activism at its peak. The panel"#YourDollarHasPower: How Our Consumer Purchases May Have Inadvertent Social and Political Impact" will look at how market-based movements attempted to shift the political landscape through boycotts and other methods. Confirmed speakers include Shannon Coulter, whose #GrabYourWallet initiative encouraged consumers to avoid Trump-family products.  
The panel "Twitter, Terrorism & Trends: Social Media's Role in Disrupting How We Communicate & Consume" will look at how social media has impacted the ways in which Americans digest messaging when lines when politics blurs into pop culture. Panelists will include Professor Nina Brown, Syracuse University, and Deborah Greaves, partner, Brutzkus Gubner.
The panel "Brand Identity & Image Management: How Brands and Designers Remain in Control and on Trend in Social and Political Activism" will explore what rights a designer or label may exercise when their work is co-opted by a political entity with an opposing viewpoint. Panelists will include Carla Welsh, celebrity stylist to clients such as Justin Bieber.
The panel "Capitalizing on Chaos: How to Profit During Uncertain Times in the Global Fashion Trade" will look at the monetization of political uncertainty. Speakers include Erik Smithweiss, partner, Grunfeld, Desiderio, Lebowitz, Silverman & Klestadt LLP; Alex Strum, Cohn Handler Strum; and Ilse Metchek, California Fashion Association.
The symposium will be held in the Girardi Advocacy Center on Loyola's campus at 919 Albany St., Los Angeles, CA 90015. The presenting sponsor is Nixon Peabody. Co-sponsors include California Apparel News. Program details and registration information are available at http://www.lls.edu/fashionlawsymposium. 
*Disclosure – This post may contain affiliate links. By clicking and shopping, you help support Detroit Fashion News and allow us to keep reporting on all things fashionable.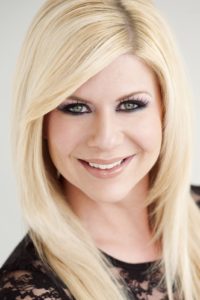 About the Author: Shannon Lazovski
Shannon is one of Detroit's top social media influencers, a fashion leader and a beauty buff who exudes professionalism and knowledge on all three subjects. She is the CEO of The Lazov Agency and the owner of glamorousmoms.com & detroitfashionnews.com. She loves to promote products and brands she adores and is a trusted voice. Shannon has been awarded the Elite 40 under 40 award and has been featured on Fox 2 Detroit, WDIV Channel 4, Styleline Magazine and Metro Parent Magazine. When you meet her, ask her about her handbag and shoe collection!
(Headshot Photo – Dan Lippitt)