Local Blogger Leah Vernon is Cool, Calm and Collected
Leah Vernon, also known as Leah V., is living proof that being a fashion blogger isn't just about wearing pretty clothes. Vernon, who first started her blog "Beauty and the Muse" in 2013, is honestly one of the most interesting people I have had the pleasure of interviewing.
When I look at Vernon's blog, my eyes are instantly drawn to her pictures. Her poses are fierce, her sense of style is like no one else's, and her backdrops always seem to leave me asking, "Where the heck is she?"
But when I take a deeper dive into Vernon's posts, it's the emotion and transparency from each paragraph that really get to me. Vernon is not afraid to talk about the things that make her stand out; and in a time where almost everything seems so cookie-cutter perfect, that is something that is admirable to me.
When scrolling through her site, one can find posts about her everyday life experiences as a Muslim woman in America, what it feels like to be a plus-sized blogger in an industry that so often only promotes one body type, love, mental health, feminism, and everything in between. Vernon has mastered the art of contrasting her pretty pictures with some heavy-hitter topics of discussion, proving that there's much more to her than what meets the eye.
DFN: Can you start by telling me more about yourself? Outside of your blog, who is Leah on a day-to-day basis?
Leah Vernon: I have several layers. I feel like the Leah outside of the blog, outside of the writing is like, chill, a little erratic, very friendly. There's actually a split – hence the name "Beauty and the Muse." There's the beauty part, which is very high-fashion, Gaga-Beyoncé hybrid stuff. It's very beautiful and people want to know about it and see it and watch it and be a part of it. Then you have the muse part which is very thoughtful and kind of like a recluse, kinda in the house chillin', don't want to talk to people, don't want people looking at me, don't want to look at other people. So, I am my blog, actually. I am those two different people.
DFN: One of the things I find inspiring about your writing is how transparent you are when it comes to everything: fashion, love, religion, etc. Were you hesitant at first about sharing so much of yourself on the Internet? Or did you find it to be a natural transition?
Leah Vernon: In the beginning, I did find it hard to be transparent because I didn't think that's what people wanted. My supporters have made me. When I say they've made me, it's because they have shaped me and molded me into the person I truly am. It wasn't even really me, it was them encouraging me to share more and do more that I had the courage to just be me. I've always been this person, I just never wanted to share because I thought it was inappropriate for a Muslim girl to talk about that, or it was inappropriate for a fat girl to talk about that, or it was inappropriate for a Black girl to make people angry talking about equality. I was like, "Why do I keep doing this? For other people's approval or validation, or to make them feel comfortable?" I'm not comfortable most of the time, so why should you be?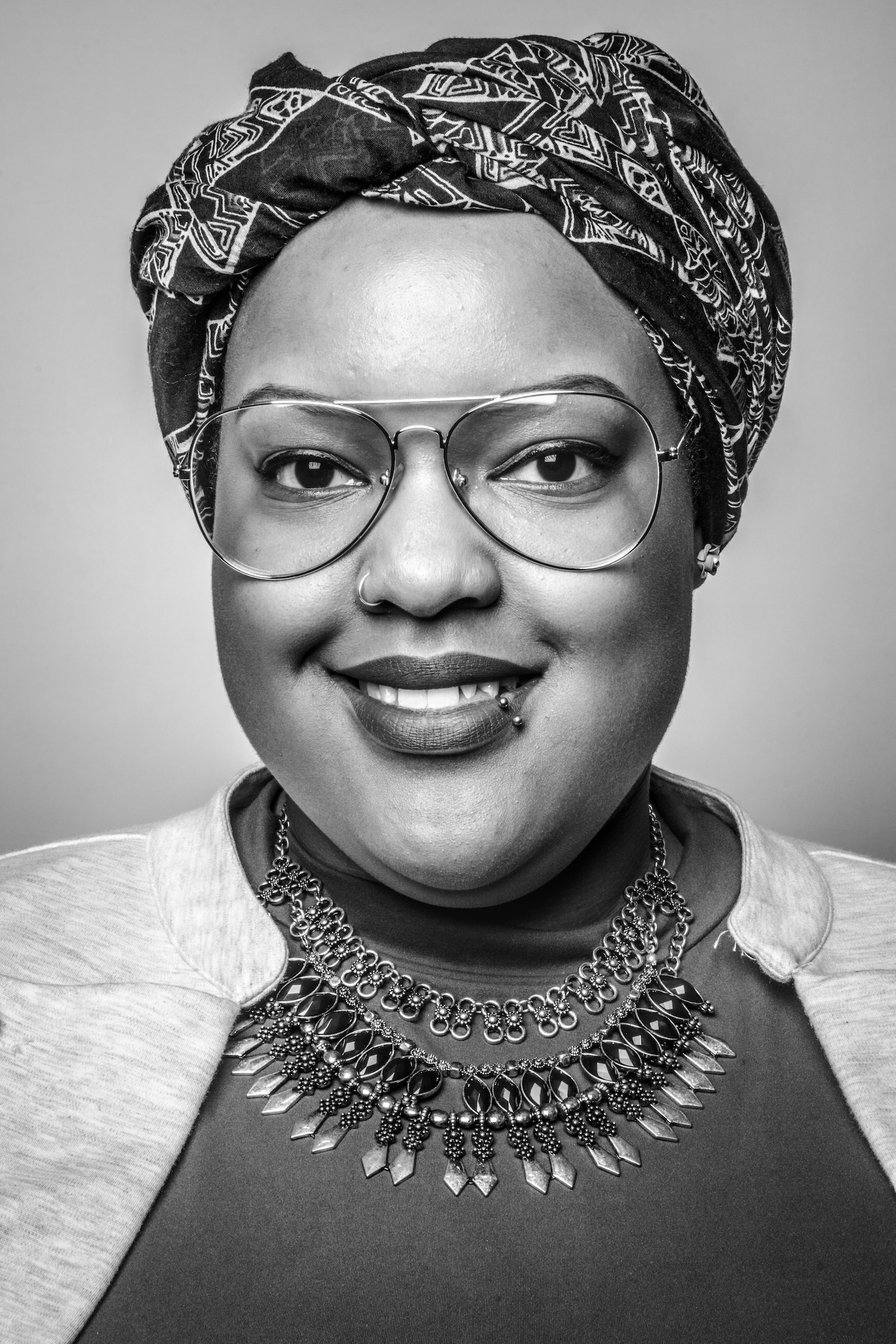 DFN: That's something that is hard to learn. I'm in the process of trying to learn that, too. You feel like you have to people-please a lot. If someone is not smiling when they're around you, you feel like it's your fault, when that's not always the case. But you can't keep trying to accommodate people because they're not trying to accommodate you.
Leah Vernon: Exactly. You either like it or you don't. And if you don't, you can get up and go. It is what it is, and you hit it on the head. That's not for me to make you feel good. Now from what I'm doing that's positive and genuine and with good intentions, if that makes you feel good, then amazing. That's what I wanted. But if you're just over there in the corner looking like a bat, then you already off the rip want to be negative. So I don't know what to tell you.
DFN: Blogging can open so many doors for people as a profession. What experiences and opportunities have come your way because of your blog?
Leah Vernon: It's really funny because before I started blogging, people knew me as kind of like, a weirdo dresser. I'm not trendy; I don't even read magazines. I barely read other people's blogs. I would go to shows as a non-blogger prior to blogging, and people would come up to me and say, "Are you a model? Are you a designer?" And I'm like, "I'm just an innocent bystander trying to sit down." Then I became a blogger and people started treating me differently; I noticed that. Whether it was strangers or people that I've known for some time. Some of it is not genuine, it's more like, "Oh she's valuable now because she's been in The Huffington Post, she's been on BuzzFeed, she's been in Marie Claire UK. So let me just talk to her, let's go to lunch and be friends." No, no, no, girl. That's not how we do it. You need to be genuine when you come to me.
On the positive side of being a blogger, when I go to a show and I'm not the headliner, people will be like, "Oh yeah, Leah's in the crowd!" And I'm like, "Stop! I'm lowkey today." You do get opportunities like that where you are the center of attention, which can be tiring at the same time. Of course I've gotten opportunities to travel. I just got flown to New York last month to do a video with The Scene which was pretty cool because it was a legit situation. It was fancy. They bought me food, girl!
Who would've thought that somebody who looks like me – with all the imperfections that I have – who would've thought that I'd get flown out with expenses paid to be in a video for The Scene, which got a quarter million views? That's unthinkable. You think it's impossible when you're a little Black girl in boys' clothing 'cause your mom can't afford to get clothes that are plus-sized. I went to London last month and I had four shoots already lined up. Three of which were for huge companies within the UK. One was an independent designer. I work with large and small companies; I don't discriminate. I get free clothes sometimes, free makeup and things like that. You do get perks. Sometimes you can just go places and say, "Hey, I'm a blogger!" and finesse your way in.
DFN: Your style is so unique. I loved your outfit from your "Non-Valentine's Day Valentine's Day" post. How would you describe your personal fashion sense? Do you have go-to stores that you're always able to find something at?
Leah Vernon: My personal style, as you can see over the years, has gone from very gaudy and ridiculous and very neon, to more athleisure. I've been doing a lot of that lately. I'll do a bomber with some sweats and Converse and a cool hat to the side with my hijab and some dope ass shades. I was never a gym shoe girl at all, but now it's like, "Ooh, I like them." … My style is like whatever I feel. I might feel like a B-boy tomorrow and an emo the next day. I like all styles, whatever I can make glam and cool.
DFN: Do you have a blogging schedule?
Leah Vernon: I'm actually kind of an unstructured blogger, where like, whatever I feel is what I'll write. I know another blogger, she has her posts [planned] months in advance. I can't do that because I'm an artist first, and artists don't like to be stifled in any type of way. So, if I see something – let's say I see like, a girl in the corner and you can tell she has low self-esteem – I might be inspired to write about her and my story about having low self-esteem or self-loathing tendencies.
Whatever I get, whatever I read, or whoever I talk to, I'll just write about that. I try to blog once a week. I was doing Fridays, but then I moved to Mondays, then it got messed up. With social media, I try to post at least once a day.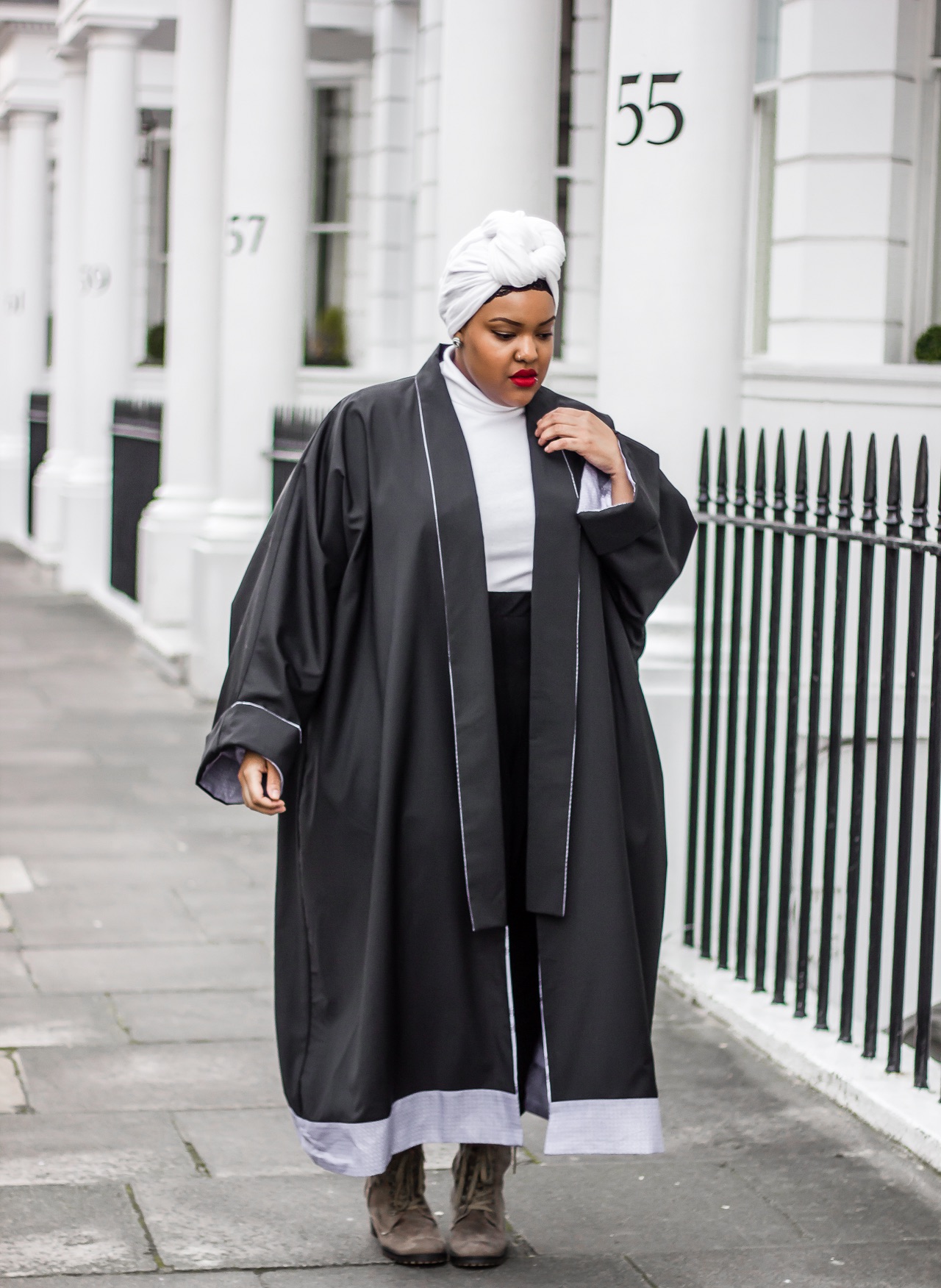 DFN: We talked about how the fashion and lifestyle blogging industry has become a little saturated in the sense that people only talk about what they're wearing. How do you keep your content fresh and exciting to make your readers come back for more?
Leah Vernon: I just feel like we all have so many stories; not just me personally, but we have so many stories as women. I feel like that will always keep content fresh and real. Every day we live life. The [average] person would pick one thing a day to tell a story about, and it would be something different. Even if you're doing the same job every day, there's always something that's going to be different. It's up to us to find the gems.
As a storyteller, I can write a story on everything in this room and still have more stories to tell a year from now. It's just about having that creative eye, which a lot of people don't have. They'll see this room and go, "Oh, I can't really write that much about it." Once you're on an artist level and have a creative mind, it takes you so far. With a creative mind, you can take anything and make it fresh. For me, [writing] is never a problem because I look at everything as a story, and it's fresh and new.
DFN: What's one misconception you think people have about the bloggers?
Leah Vernon: I think one of the misconceptions is that our lives are perfect or close to perfect. That's a huge one I get all the time. …it causes other people to want to emulate you. As a blogger or an influencer, you don't want people to emulate you. You want people to learn and take a peek of you and you want them to make it their own.
A lot of bloggers – and unfortunately, it is a misconception from the people, but also we feed into the misconception of perfection. I have to check myself sometimes, too, when I have five of the same-looking pictures, and I'm going back and forth trying to see which one is the best one, when they're all probably really cute. People need to understand that these are only snapshots of people's lives. There's 24 hours in a day, and I posted one photo on Instagram. That's about two seconds out of 24 hours, and usually it didn't even happen that day. Things are ever changing, just like regular life, and [people] don't see us as human beings, they see us as other than human beings. So it gets really crazy sometimes.
DFN: What can your followers expect to see from you in the upcoming months?
Leah Vernon: Rihanna gives me life on every level, so when I saw her liquor store shoot, I almost died. It just took my mind away. So fast-forward, I found another girl [online] who is fat … she was in the liquor store, too, with feathers, a gown, and a cigarette. I screenshot it and posted it and said, "Whoever wants to collaborate on this liquor store shoot with me, what's up?" One girl inboxed me and then my best friend who is also a model and a singer was like, "Girl … text me." So I texted her and she was like, "I'm doing the same thing with a photographer. You should do it with me." So that's something I'm, very excited about. It's going to be so epic.
I might be flown out to London. It's still in talks, so I don't know yet. They're going to be paying for everything … [the representative] said, "We really enjoyed having you in the Evans studio when you came to London. We'd love to have you again." So this campaign will be with a professional photographer, a professional makeup artist, a cool situation with all the Evans clothes. And the pictures may be used in their store and online. That would be big for somebody like me. So hopefully that goes through. And just more traveling and making my haters mad, of course. Making people uncomfortable, eating good food, reading good books, and taking my blog to the next level.  
Written by Evann Webb
Disclosure – This post may contain affiliate links. By clicking and shopping, you help support Detroit Fashion News and allow us to keep reporting on all things fashionable.