Do You Ever Wonder How Your Favorite Leather Good Came About?
Do you ever wonder how your favorite leather goods came about? Or, what's the inspiration behind the leather you carry? Or if the bag is even hand-assembled by its maker? Yes, I'm talking about that leather bag that you toss all of your goodies in or your favorite wallet that you store that platinum American Express in.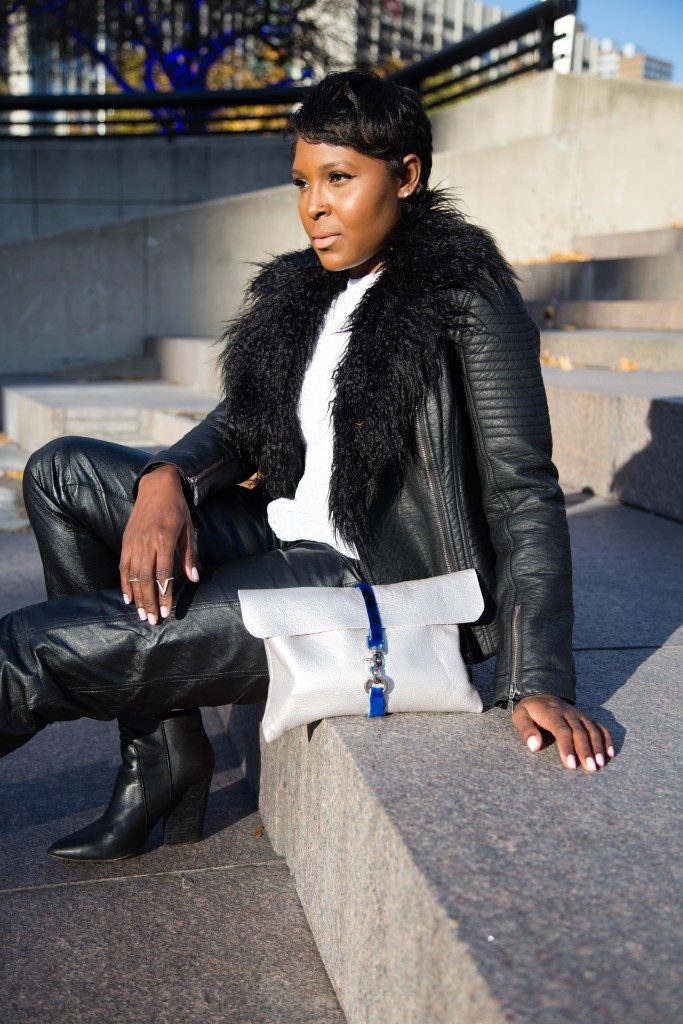 C'erra E. the face behind the Anthony Neil
Who is that little person behind your favorite girl item? Could it be the girl next door that just wanted to have an item to store her make-up in? Or the girl who went back to school to learn one of the oldest of the textile arts, sewing!
Meet your girl next door; the "Hey Girlfriend Hey" C'erra E. the face behind the Anthony Neil, leather brand. In honor of her father Neil Anthony, the brand "Embodies the personality of a woman who is bold and stands strong amongst a crowd."
After years of searching for purpose C'erra created the leather brand in 2014, and launched in 2017… all from DIY idea, she literally wanted to just protect her makeup! Talk about a God-Idea! "Because I had a makeup bag that was falling apart, that's where it all started… and I also wanted to do something that no one I knew was doing, and I didn't know any other African American female handbag designers. At the time!" So, she CREATED!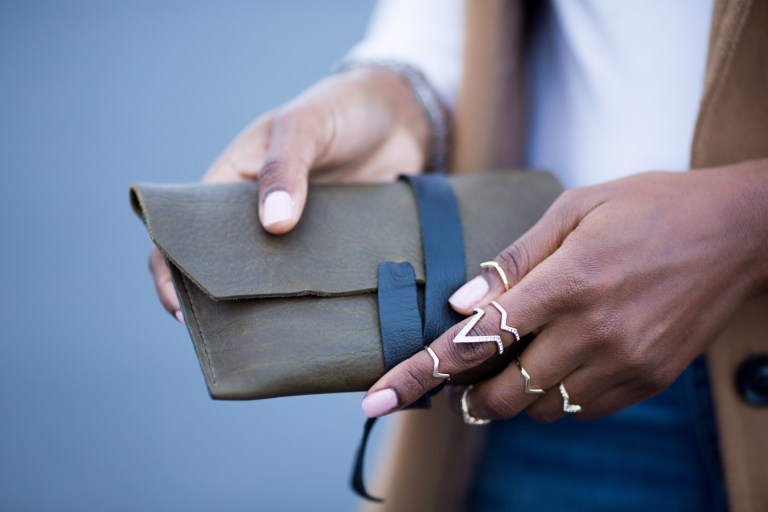 Anthony Neil Handmade Clutch
"I went online… I went on YouTube and I learned there, (to sew) but I also learned at Henry Ford Industrial College, where they had a 17-week sewing course. My grandmother sewed too, but I was only 10 at the time so I didn't learn but let's just say it was in my blood."
C'erra designs and creates everything in her Detroit studio with the finest leather, the swankiest brass hardware. And its all handcrafted with her classic saddle stitching method, hand-cut to become authentically yours.
"I like rolled handles… dimension and body, elegance. Just like an Anthony Neil woman elegantly simple. An interest in her natural state!"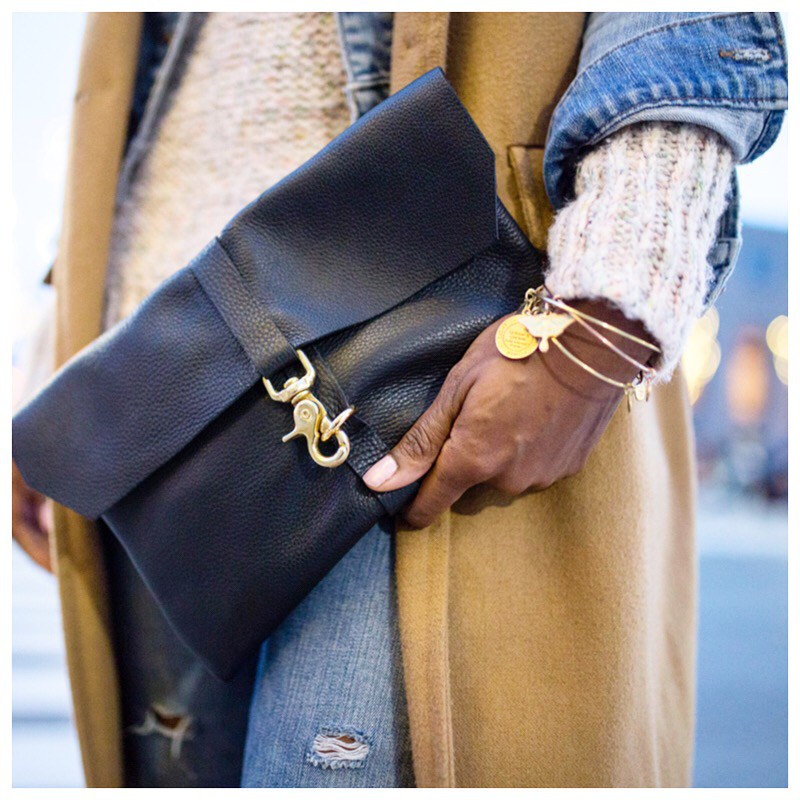 Anthony Neil Clutch
Each bag is named after an intriguing woman, sort of like having your best girlfriend with you at all times. Let's take the Jackie; its the "classic clutch that can be worn on date night or just to complement your chic everyday style. Jackie has a sophisticated edge pebble leather silhouette with a hand-stitched leather accent clasp closure it is beautifully hand-stitched with brass hardware with an interior phone pocket."
Jackie is named after a woman who C'erra says taught her table etiquette. The clutch bag was therefore named after the elegance and sophistication taught by Ms. Jackie. Jackie could be your next best friend.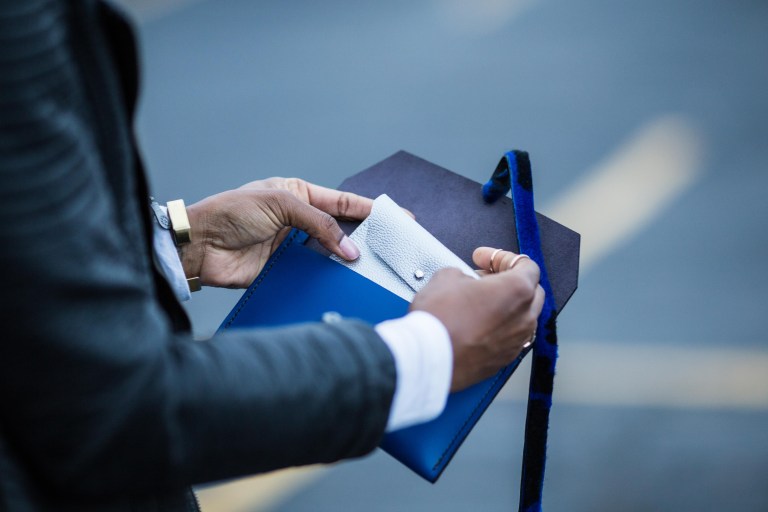 Detroit Fashion News Anthony Neil
Or the Melinda, "essentials clutch created for the woman on the go! Melinda has a sleek profile and spacious enough to carry your essentials (phone, lipstick, card hold and keys). Saffiano leather crafted with traditional leather working methods, hand-painted edges and contrasting leather strap." Melinda who is named after that one friend that can go from day to night attire in the blink or an eye!
And the latest bag, which is coming this Christmas, is the Laila (The Boxer Bag) it's the first Anthony Neil shoulder bag. Anthony Neil, the luxury local leather brand created to be your new best girlfriend!
Written by Latasha Channel Spivey
Disclosure – This post may contain affiliate links. By clicking and shopping, you help support Detroit Fashion News and allow us to keep reporting on all things fashionable.