Detroit Fashion News is #TeamCorn!
We all know Corinne Olympios as the funny, genuine, and stylish contestant on the twenty-first season of The Bachelor. Olympios has definitely stayed busy and relevant since The Bachelor. Olympios has over 700 thousand followers on Instagram alone and even started a podcast in December 2017 called "So Random… with Corinne!" that is produced by Podcast One.
Team Corn Shop was what she called her initial merch line with Riot Society and Olympios has now collaborated with Riot Society again to create Riot Girls. Detroit Fashion News was lucky enough to be able to talk to Olympios about Riot Girls, what led her to become a fashionista, how she came up with the cute name "Team Corn Shop," and much more!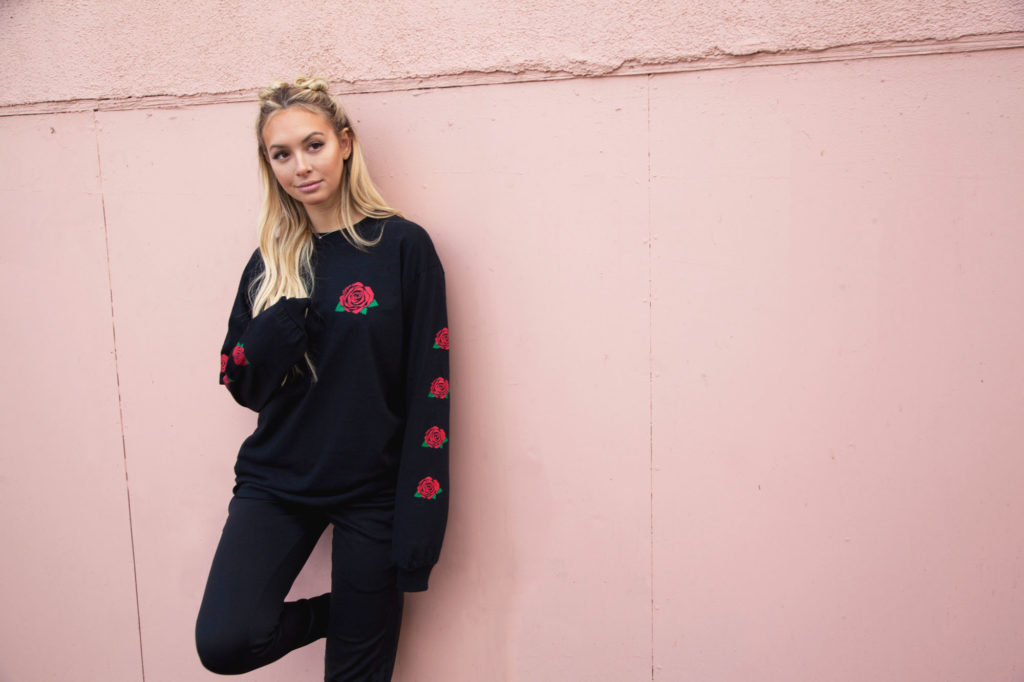 DFN: You are definitely a fashionista and I love your style! How would you describe your style and who is your greatest style influence?
Olympios: Thank you! I would describe my style as girly and grungy. The Kardashians are probably my greatest style influence. I love how many different styles they have while making everything fit. 
DFN: What was your fashion background before you started Team Corn Shop?
Olympios: I grew up in a fashion world because it was a passion of my mom. She went to a top fashion school, and even though she was not pursuing it for much of my life, she was always talking about it. So, I was interested in it from a young age. I can remember making t-shirts as early as middle school. I would sell my favorite ones to my classmates.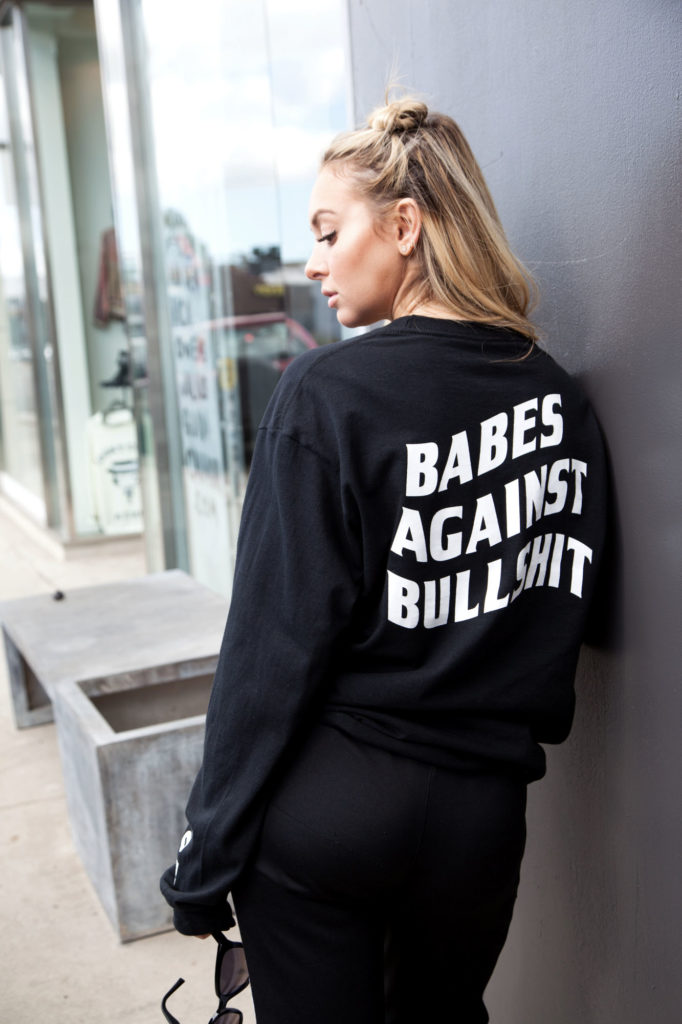 DFN: How would you describe Team Corn Shop?
Olympios: Team Corn Shop was what we called the initial release, but now we are calling it Riot Girls. Team Corn Shop was more of a merch line that focused on funny things that I had said or things that I have become known for. It was fun and we are happy it went so well. Riot Girls is a new iteration that is more about the fashion—  it is fashion forward streetwear. My focus was on designing clothes that I would actually wear. If you follow me on Instagram, you will see that I constantly wear it.
DFN: How did you get started launching Team Corn Shop and what was the hardest part of starting the brand?
Olympios: I always knew I wanted to start my own fashion line. Therefore, I got started creating the line after I returned to Los Angeles when The Bachelor ended. I met with a couple designers and when I met with Riot Society I knew they had just the vibe I was looking for. It has been great working with them ever since! The hardest part of starting the brand was making sure I pleased all of the people who wanted to buy clothes from me. There are a wide variety of fans who follow me, so coming up with the right variety of styles that appeal to everyone was difficult. However, the feedback has been great!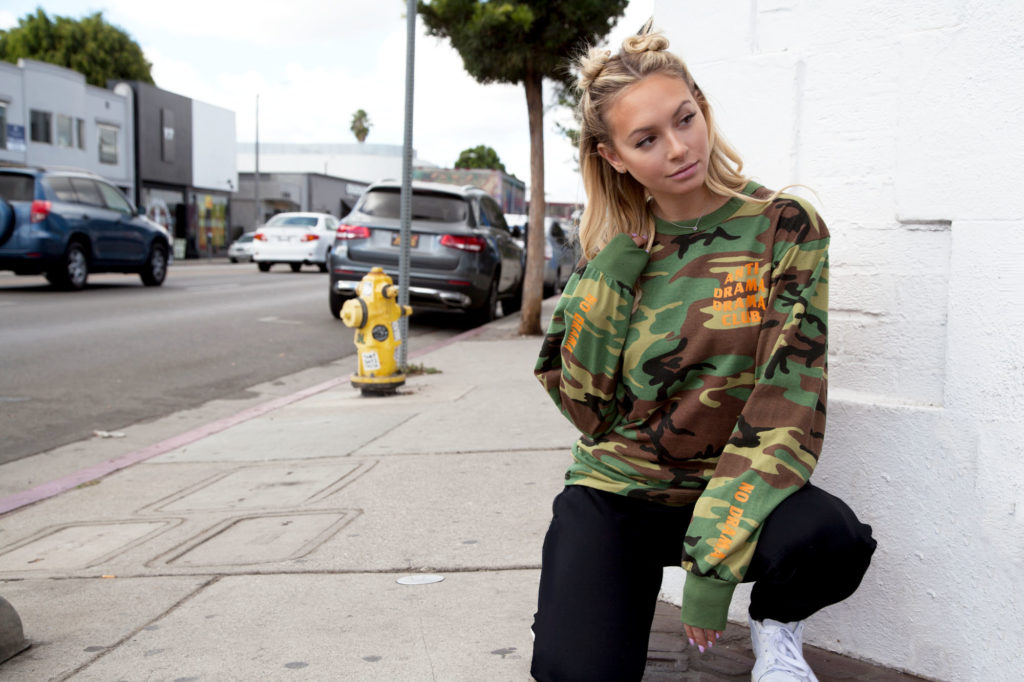 DFN: Collaborations are always fun! How was it like collaborating with Riot Society Clothing?
Olympios: It was a blast! Riot Society has become part of my family and we are growing together and will continue to grow together. I look forward to many more years of working with them!
DFN: I love the name Team Corn Shop! Can you please tell our readers the story behind the name?
Olympios: Corn has been my nickname since I was a kid. It is just a silly way to say Corinne and then during my season on The Bachelor it became a thing. It was even a trending hashtag! Not all people really understand my humor. However, those who understand my humor tend to feel very connected to me. Therefore, calling the line Team Corn definitely felt right.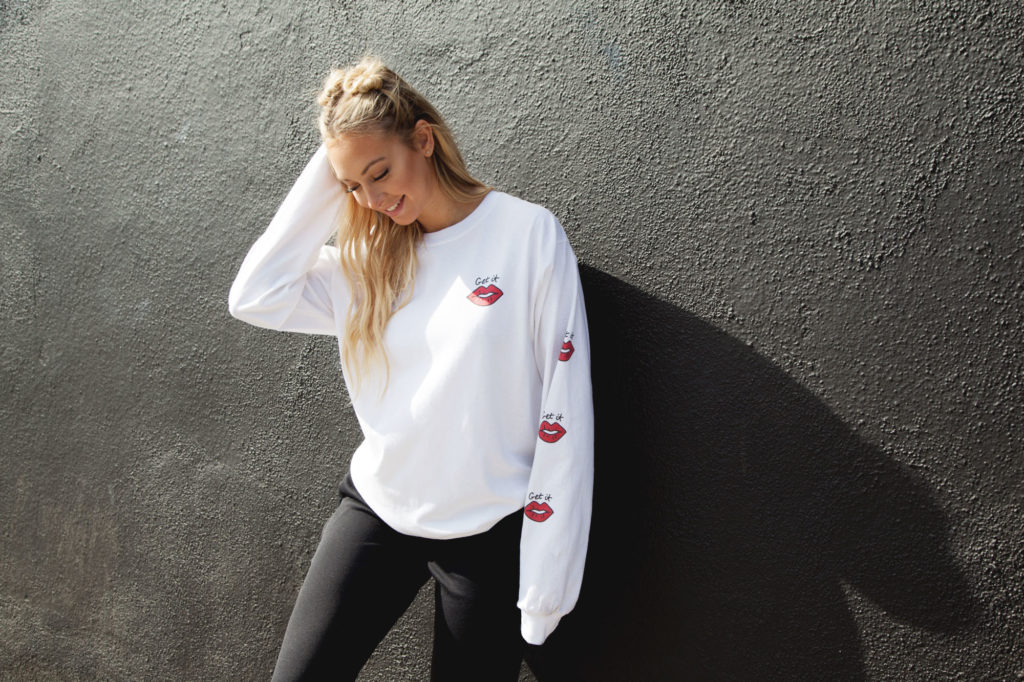 DFN: You are a model and also modeled for Team Corn Shop. Many of our readers model or are interested in pursuing a career in modeling. What advice would you give to those people who are would like to enter the industry?
Olympios: Just be confident, be yourself, and be sure to live a healthy lifestyle.
DFN: What advice would you give people (especially high school students and college students) who would like to become entrepreneurs and/or go into the fashion industry?
Olympios: Expect plenty of hard work— especially in entertainment and fashion. You have to realize that there are more people trying to get into those industries than just about any industry that you can think of so it is very competitive. If your ideas do not stand out and you are not willing to put the work in, then you are better off trying something else.
We would like to thank Corinne Olympios for taking the time to interview with Detroit Fashion News! Be sure to follow @colympios on Instagram and @CorinneOly on Twitter.
Photos: Drew Palladino
Written by Kelechi Uchendu
Disclosure – This post may contain affiliate links. By clicking and shopping, you help support Detroit Fashion News and allow us to keep reporting on all things fashionable.