William Malcolm the "Style Artist" is a Man of Substance
William Malcolm is a luxury menswear designer that uses his heart, passion and god-given talents in everything he does. He's known for his sharp style and his bespoken suits and formalwear designs. He's easily influenced by art, culture, and film and he never forgets the young minds in our community that look up to him. Malcolm designs for professional athletes, businessmen and entertainers from Detroit and beyond. He's always the guy in the sharp suit that never resists lending a hand.
A fashion designer, a mentor and a radio host, we're convinced there's nothing that can stop this Detroit leader. Malcolm took some time to answer some question for us and we've been dying to share what he has to say.  Read on and enjoy!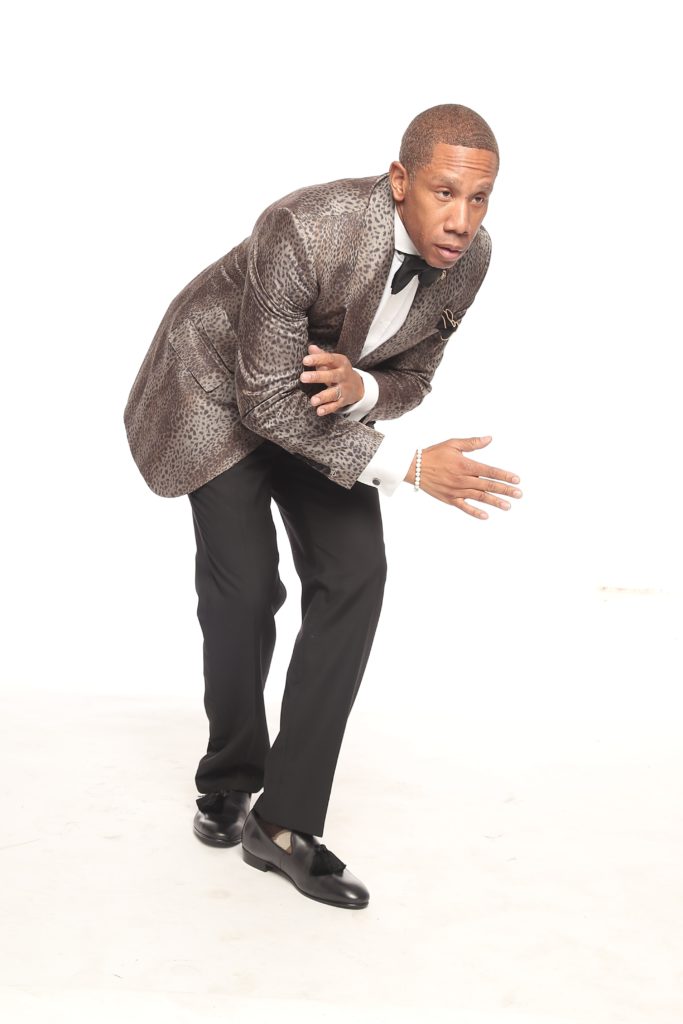 DFN: William… you and I go way back and I am so proud of how far you've come. Did you think the William Malcolm Luxe Collection would make it this far?
Malcolm: William Malcolm Luxe Collection has come a long way. We started as a design company that created traditional bespoke suits and shirts in addition to our classic bespoken business attire. We now offer unique Avant grade designs, formalwear, leather and exotic skinned outerwear. As well as wood eyewear, neckties, Lapel Kandy, leather goods and other fine menswear accessories. Soon we will launch our luxury shoe collection.
DFN: That's Impressive. Your suits and designs make a man look good. Real good. What started that mission and do your designs resemble your own personal style?
Malcolm: Our goal is to create impeccable garments that allow our clients to embrace their lifestyle for all occasions. The boardroom, after five and black-tie events. We scour the globe each season to find innovative materials to experiment with, providing designs for the modern, successful man who loves to make a statement.
DFN: What type of man wears your jackets and suits?
Malcolm: Men that aspire to exude confidence, intelligence and style while conducting themselves in matters of business as well as pleasure…. these are our typical clients.
DFN: Did you always know you would be a fashion designer?
Malcolm: I was always into fashion design having watched my mother design and create clothing for her own clients for years. However, I did not initially pursue my passion of menswear design. Opting to go the "safe route" I studied business while at college. At the completion of my degree, I pursued a career in insurance and financial services. Although I was successful, I was not happy. It was not until my wife encouraged me to pursue my dreams that I really started to believe and embrace that a career in fashion design was possible.
DFN: Tell us, what are the top three things a man must think about when choosing his wardrobe?
Malcolm: If you Google search "tips for a men's wardrobe", you will be besieged with countless websites, blogs and chat groups. That leaves most men overwhelmed. I tell men to focus on developing their own sense of style. That is founded on the classics and comfort with a slight edge of excitement.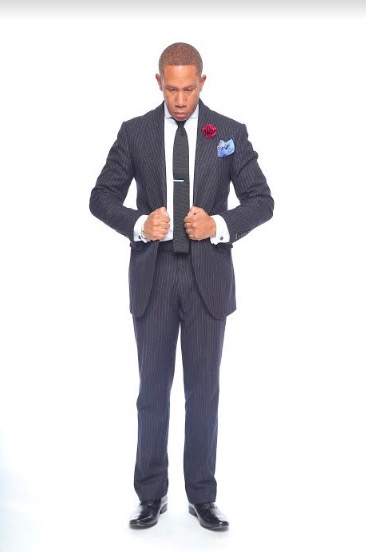 DFN: What is a key clothing item every man should have in his closet?
Malcolm: Every man should have a well-fitting tuxedo in his closet. As you never know when it will be needed. So plan in advance.
DFN: Great advice! Many people might not know…you're not just a designer, but also a leader in our community and a positive mentor for our youth. Tell us about your commitment to FM 92.7 & AM 1500 WLQV (Det).
Malcolm: For the last 8 years every Saturday morning I have hosted The William Malcolm Morning Show on FM 92.7 & AM 1500 WLQV (or anywhere in the world at www.WilliamMalcolmMorningShow.com). The goal of the weekly talk radio show is to inspire, uplift and motivate listeners to become DREAMERS in action. I believe that each and every one of us can live a life of passion and purpose. It was in this same spirit that I walked away from a lucrative career in the financial services industry to pursue my own passion of fashion and creative design.
DFN: You recently hosted a girl scout troop on your show and discussed women's empowerment.  You also have held "man of substance" contests in Detroit for young men who strive to be leaders. Tell us, why do you work with today's youth so much?
Malcolm: It is my belief that we must all assist our fellow man and the next generation of leaders. It is in the spirit of this belief that I founded my nonprofit entity Fashion Means Nothing. I continue to work with the youth of Detroit. Through my own nonprofit and as a Dream Director with The Future Project.
DFN: Do you have any advice for young aspiring designers?
Malcolm: My advice for aspiring designers is to focus on creating a sustainable brand, do extensive research and continual learning. Also, seek out a mentor to shadow and learn from.
DFN: Thank you Malcolm.  We appreciate your time and expertise. Keep doing you! We are big fans of your work both with fashion and in the community.
Malcolm: Thank you
Photos:  Courtesy of William Malcolm Luxe Collection
Disclosure – This post may contain affiliate links. By clicking and shopping, you help support Detroit Fashion News and allow us to keep reporting on all things fashionable.