Fashion Finds at Willow Tree
Are you looking for quaint boutique shops? Are you ready for some place to shop for fashion and accessories different then your local mall and department stores? Detroit Fashion News (DFN) has some tucked away places you will absolutely love. Finding the treasure of a great boutique, one that carries items you don't see in mass production at every store, can help you define your personal style and makes for a great shopping experience.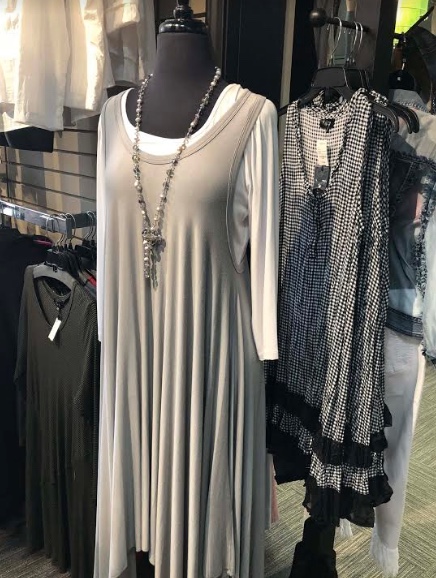 Whether you looking for a great place to spend an afternoon or evening, weekday or weekend, with a friend or just a new experience by yourself, DFN has the perfect spot for you! Just a short trip south of Detroit, in the heart of Downriver, is the great city of Wyandotte. This waterfront community is rich in history and is known for its distinctive architecture, charming downtown district, and variety of cultural offerings including art galleries and even the home for the Downriver Council for the Arts. Founded in 1978, the Downriver Council for the Arts (DCA) is a non-profit 501(c)(3) arts and cultural organization that proudly serves nearly 400,000 residents in 21 Downriver communities. Wyandotte is widely known for the Wyandotte Street Art Fair in July and Third Friday events
When arriving to Wyandotte park your car, it's FREE, on Biddle or any of nearby streets. From there everything is just a short walk to a medley of boutiques and stores where you will find your treasures. In the center of town is a fabulous find for women's fashions Willow Tree. Willow Tree has been in existence since 1968 (celebrating it's 50 year anniversary) and a staple "go to" for many people in the area. The store is known for its unique and upscale women's fashions. It's "Big Brother" store is a block away Chelsea Menswear.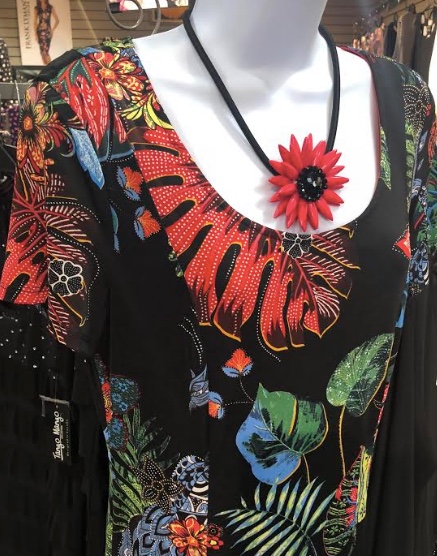 Willow Tree has a selection of merchandise that is ever changing. So we are sure you will want to get their Preferred Shoppers card and return often to check out what is new, as they are always getting fashionable, fun, and fabulous items to fill their store.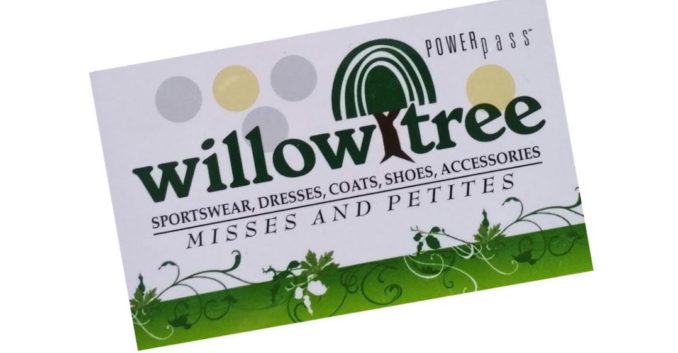 Willow Tree's atmosphere is eclectic and whimsical, with great window displays that entice you to come on in. The staff is very pleasant and helpful, and willing to assist you with your purchasing decisions or recommend ideas if needed. In an age of self-service and ordering behind a screen it is a treat to have the best knowledgeable, customer-oriented sales associates, personal shoppers and fashion consultants around.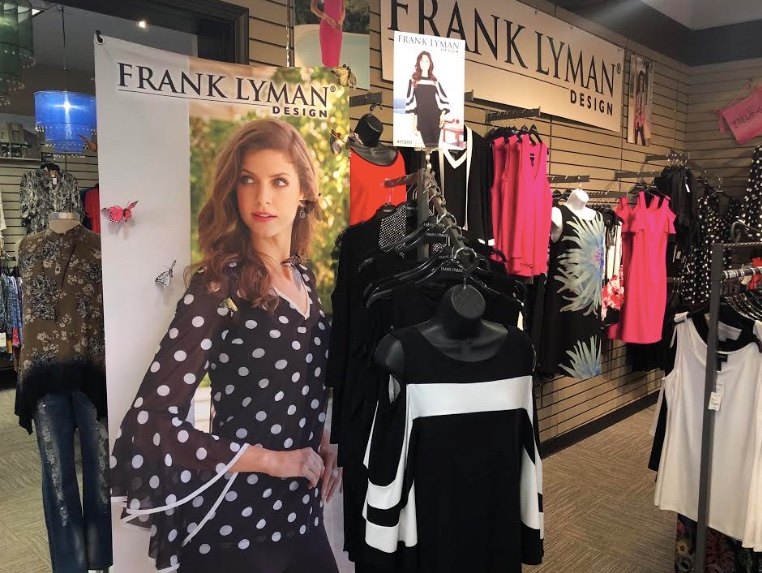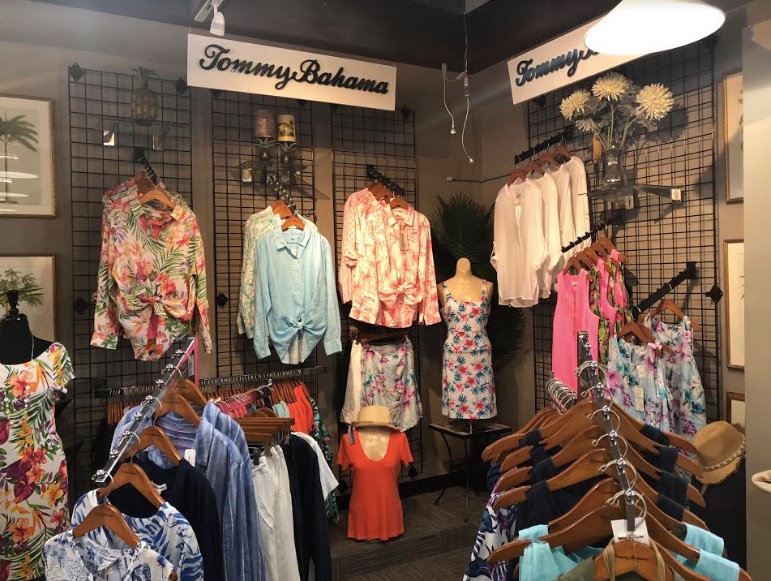 Willow Tree carries a diverse collection of brands and some of the best clothing lines including: Frank Lyman Designs, Tempo Paris, Michael Tyler Collections, and one of their hottest collections Tommy Bahama.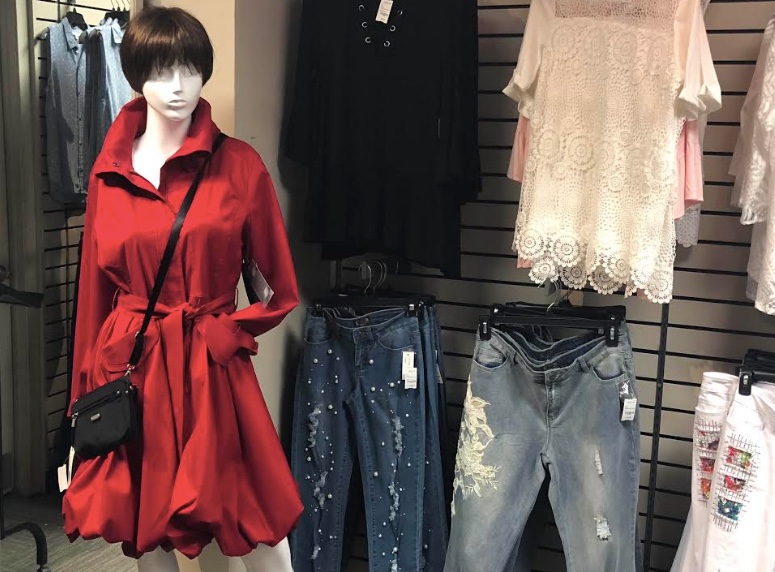 It is essential that every closet has a fabulous pair of denim jeans. It does not matter your age, a pair of A.Z.I. Jeans is a must. The embellishments of them make them so personal and stylish that you won't wait to wear them.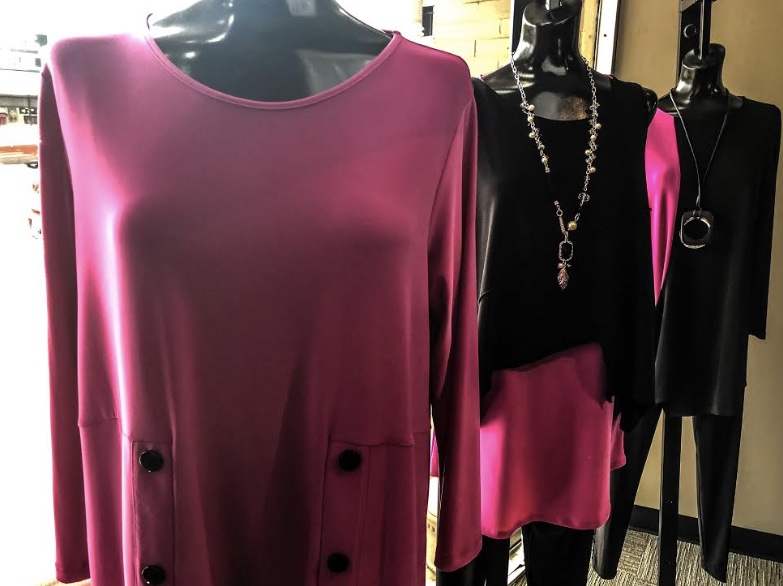 Make sure to try out the Sun Kim line of clothing. This collection was made, to quote the Willow Tree associate, "like Garanimals for adults." Meaning the items are interchangeable with each other to mix and match. Sun Kim is brought to you by Yong Kim of Comfy USA, and specializes in comfortable, lightweight, packable travel wear. The fashion collection is designed and made in California. Sun Kim is perfect for the woman who prides herself on her cutting-edge style.
Willow tree has some of the hottest and most unique statement accessories pieces. Everything is a must have! Their purse collection is out of this world. Owner Janelle does an outstanding job at bringing the best items into her store from all over the world. Why not treat yourself? We will be.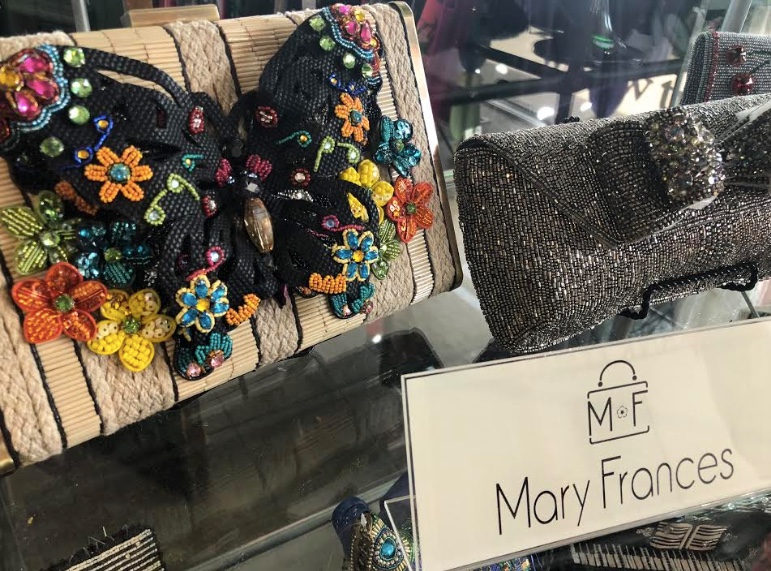 The most incredible pieces in the store are the hand beaded clutches by Mary Frances. Each one is more spectacular then the next. Prices start at $69 and go up from there depending on the individual piece. According to Mary Frances' website "she focuses not only on creating beautiful accessories but designing products that have a positive impact on the world around us. Her embellished handbags support the fine craftspeople of the cottage industry movement in third world countries. Each piece of art includes hand beading and embroidery that can take anywhere from one to three days to complete just one handbag."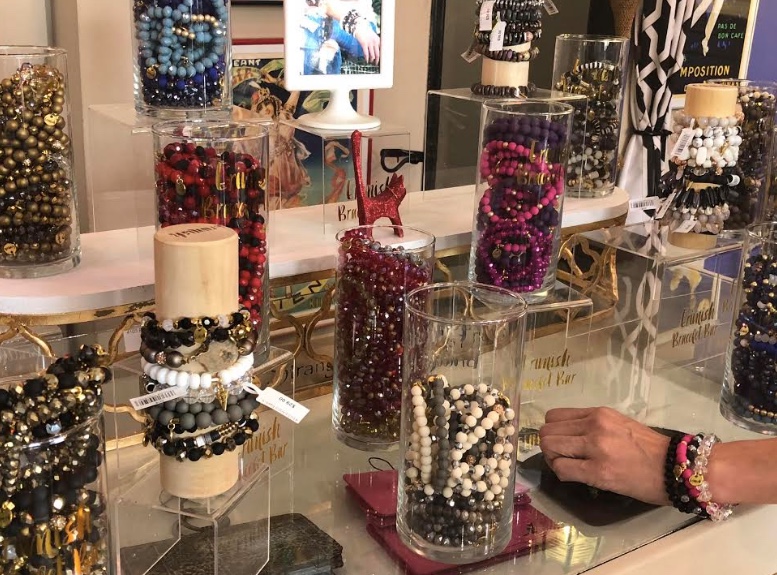 Bring your creativity to the Bracelet Bar. There you will find a collection of various beaded bracelets that can be mixed and matched. The more you stack up the bracelets the more fun it is.
Willow Tree offers brands like Coobie Seamless Bras, Bra 30: The After Bra, and some of the softest cotton pajamas you have ever felt. You will be able to shop your complete look, including all the best undergarments all in one place. How exciting is that?!
After you finish your shopping at Willow Tree, Wyandotte has a lot of great food places to grab a bite to eat or treat. From Italian, Mexican, and Mediterranean food, to a multitude of bars, a candy shop, and even old-fashioned Sander's Ice Cream, you will find a wide assortment to pick from. We recommend the Little Pierogi and Crepe Kitchen for a casual bite, and my personal favorite Wine Dotte Bistro with their out of this world truffle fries and a filet steak on a hot rock (must try- Zip Sauce, too)!
Have a fashionable day and see you again soon!
Disclosure – This post may contain affiliate links. By clicking and shopping, you help support Detroit Fashion News and allow us to keep reporting on all things fashionable.