Alberta Ferretti Teams Up with Eco-Age For the Launch of Their Collection, 'Love Me'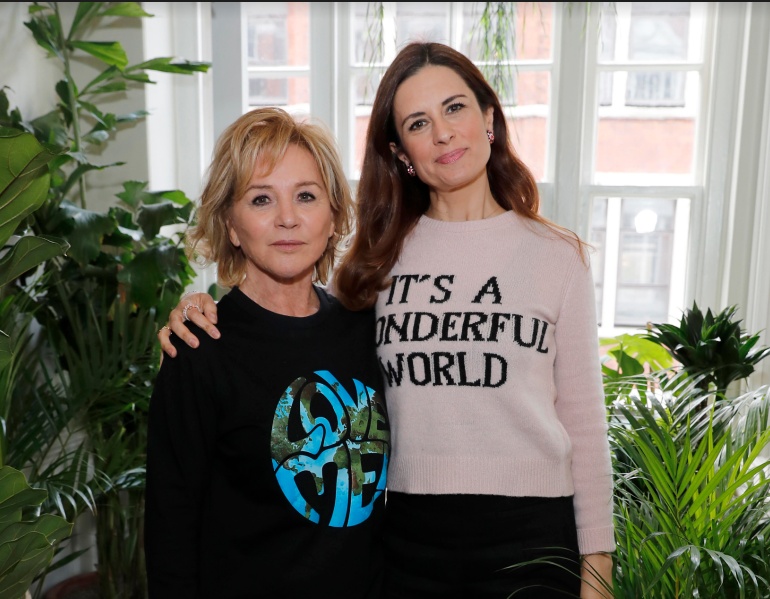 Arizona Muse, Eva Herzigova, Doina Ciobanu, Camille Charriere, Niomi Smart, Mary Charteris, Hermione Corfield, Pixie Lott, Carlo Capasa, Kim Hersov, Danielle Copperman, Tess Ward, Rosanna Falconer, Julia Hobbs and many more joined Italian designer Alberta Ferretti and Livia Firth at Mr Fogg's House of Botanicals to launch the 'Love Me' Collection with support from sustainability consultancy Eco-Age.
After dipping her toes in sustainable fashion with Emma Watson's capsule collection in 2011, Alberta Ferretti starting the process of integrating sustainability throughout the brand and beyond, encouraging customers to make ever more environmentally conscious and responsible choices.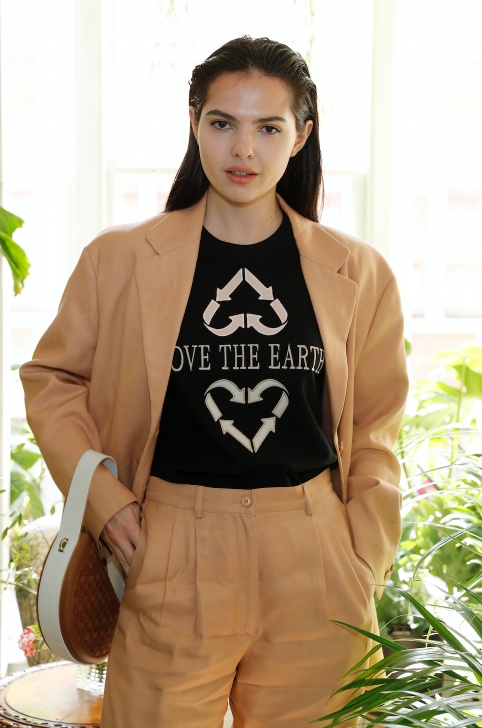 DOINA
"I have always loved nature while celebrating life and love. A love for a world that is suffering and that we must safeguard. I have decided to lead by example and embark on a path that supports sustainability, to promote a cleaner and better world for generations to come. The 'Love Me' Collection, crafted with recycled cashmere and organic cotton, will raise awareness and remind us to love and protect the world by playing an active role in this change: becoming ambassadors ourselves. By joining forces, with love and passion, we can change the world." – Alberta Ferretti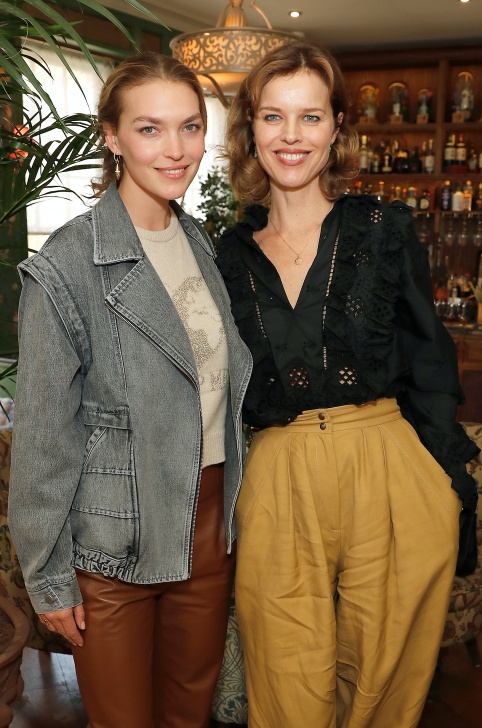 Arizona Muse and Eva Herzigova
The 'Love Me' Collection, launching exclusively on albertaferretti.com during Earth Week in April (April 15th -22nd), is inspired by nature and aims to remind us to love the planet and those living within it.  The collection features a mix of thought-provoking pieces from a range of tops, trousers and skirts, each item has been made using carefully sourced materials, with certifications for recycled and organic materials as well as lower chemical use. The entire collection is completed with recycled garment labels and low impact swing tags.
Livia Firth, founder and creative director of Eco-Age, says, "The whole team is really excited to be teaming up with Alberta Ferretti on this beautiful collection. And for me personally, it fills me with joy that one of the iconic Italian designers I have grown up with, such as Alberta, has embarked on a sustainable journey with so much passion and commitment".
The capsule collection is available on albertaferretti.com from April – September.
Disclosure – This post may contain affiliate links. By clicking and shopping, you help support Glamorous Moms and allow me to keep reporting on all things glamorous.