New To Grand Rapids? Here's a list of Stores to Check Out!
Over the last few years, Grand Rapids, Michigan has had some impressive transformations. New restaurants, night-life venues and of course new shopping boutiques, centers, and stores!
Now that we're in the Holiday season, I'm sure you would like to know of some cool spots that you can shop at and I have the perfect list of stores just for you. The following boutiques are local shops in the Grand Rapids area. It's always important to shop with your local small businesses and Grand Rapids has many.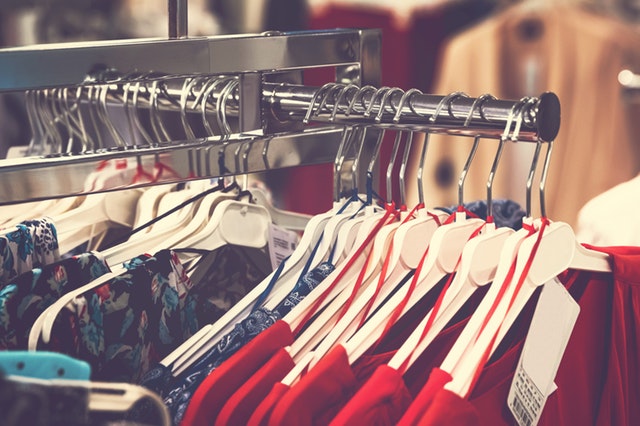 Here are some of our best picks for women's boutiques in Grand Rapids:
Right off Wealthy Street, small business Lee & Birch has become one of the most popular shops in Grand Rapids, Mi. From their personalized shopping experience that is catered to everyone, to their high-quality clothing & accessories, this shop is truly one of a kind. Founded in 2007, this small business has definitely put in the time and has made its mark here on the West side of the State by not only launching a store in Grand Rapids, but also in three other cities as well, such as Grand Haven, Rockford, and Kalamazoo. As it gets colder, we all know that we're not just searching for those snuggly leggings that keep us warm but were also looking for those high-quality jeans that we can sport for holiday events, date nights and extra-curricular activities. Lee & Birch have a nice inventory of quality denim, such as AG denim (Adriano Goldschmied is known as the "Godfather of denim" and is the originator of Premium denim"), Hudson denim (timeliness denim, based out of Los Angeles), and Paige denim. They also have personalized jewelry pieces that will for sure make the perfect gifts for loved ones. The most unique thing about this small business is they host a fashion show every year by the name of "Runway Wealthy" which benefits Kids Food Basket, a community organization in GR who are committed to finding a solution for childhood hunger. It can't get any better than a boutique offering modern and up-to-date trends, in addition to giving back to the community. Much kudos to Lee & Birch! Lee & Birch is located at 759 Wealthy St. SE., Grand Rapids, Mi.
Located in Grand Rapids and in Holland, Mi, the motto for the JB & Me store is to build friendships through fashion. The store launched very early in 1997 by a mom and daughter duo. JB & Me was created for women of all ages to express themselves. A mixture of trendy clothes and comfortable clothes are the things that they pride themselves on, because it is very important for them to not just cater to one age group of women. Along with women's clothing, they also offer home goods, vintage finds which are my absolute favorite, and to die for accessories such as designer Ray Bans glasses. Some brands that you might have heard of before include, Ark & Co, Splendid, Free People, Michael Stars, Ella Moss, and denim by Hudson, AG, Paige, and Citizens of Humanity are all included. One thing that caught my eye, while being introduced to this store, was their Style Box option. Their StyleBox service allows you to receive a customized wardrobe capsule right to your front door. How wonderful is that? Next time you're in town, be sure to check this shop out. You won't regret it! JB & Me is located at 1964 Breton Rd., Grand Rapids, Mi.
A.K. Rikk's is an upscale boutique that has been carrying on-trend designer apparel for men and women in a sleek, modern setting since the 1980's. It was founded by Rick Gabby himself in Grand Rapids.  If you want to step it up a notch and get your hands around the high-end pieces, such as Zegna, Armoni & Hugo Boss, then this is the place to be. While creating this store, Rick truly wanted it to be the main resource for luxury goods. In 2010, this store expanded to a 28,000 square foot fashion campus so to speak, and this new building attracts lots of people. When you step into this store, it's an environment that is filled with luxury and sophistication, and alluring touches at every turn. I wouldn't classify this store as being "just a store", but an experience. It's truly an experience that includes lifestyle amenities such as the personal shopping suite, refreshment bar, in-house tailor shop, children play sanctum, and a men's made to measure suit room. Now that's what I call an around shopping experience. Along with their clothing pieces, they have home goods and they put on fashion charity events, parties, etc. Brands like AG Jeans, Rag & Bone and Jimmy Choo, will keep you coming back to A.K. Rikk's. A.K. Rikks is located at 6303 28th St. SE., Grand Rapids, Mi.
Leigh's is another spacious luxury boutique in Grand Rapids with tons of finds! This specialty retail store offers clothing including designer pieces, accessories, and beauty products. For the ladies that are obsessed with makeup just as much as fashion, this store is for you. Beauty brands like Trish McEvoy, and Laura Mercier, are all offered right at Leigh's. This store is perfect because it's a one-stop-shop for clothing, shoes, accessories, and cosmetics.  My favorite timeless brand of them all is vintage Chanel. Vintage brands are the best, because of how classic they are, and Leigh's truly understands the importance of vintage pieces. From having contemporary to designer pieces, it's pretty much easy for any woman to leave this store with something she loves.
Now that I have introduced you to a few of our favorite shops in Grand Rapids, hopefully you'll be enticed enough to stop by one of them. No matter how big or small your budget is, we guaranteed you will be able to grab some pieces that speak to you from one of these shops. Remember fashion is just clothes, having style is when you're able to piece items together to reflect your personal taste. Leigh's is located at 1942 Breton Rd., SE, Grand Rapids, Mi.
Disclosure – This post may contain affiliate links. By clicking and shopping, you help support Detroit Fashion News and allow us to keep reporting on all things fashionable.