Pudus is a Vegan and Animal-Friendly Fashion Accessory Brand
It's been a tad warm (for a Michigan Winter) in Detroit the last couple weeks, but word has it, the temps are going to drop and it is about to feel like real Winter this month and next. As the weather gets chillier, we need to snuggle up with warmer clothes and cozier options to beat the chill. That's why we recommend warm and fuzzy accessories by Pudus.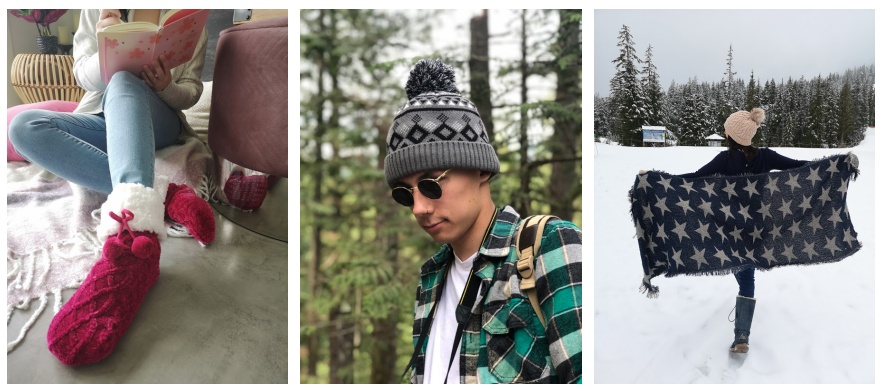 Pudus prides itself as a vegan and animal-friendly brand. Each product is made with an ultra-plush faux-fur lining that is cruelty-free perfect for vegans and vegetarians and anyone who enjoys cozy comfort. Perfect for everyone in the family, prices range from $19.99-$49.99 and are also available on Amazon!
Named after the smallest species of deer, the Canadian-based brand started out with its classic collection of slipper socks and has now expanded to offer slippers, hats, boot socks, blanket scarves, mittens, scarves, and other cozy winter essentials.
Whether you're hanging out at home, heading up north, or you just want to stay warm in the winter weather, Pudus has warm winter accessories just for you. Click HERE to shop the Pudus collection on their website for cozy favorites.
Disclosure – This is post may contain affiliate links. By clicking and shopping, you help support Detroit Fashion News and allow us to keep reporting on all things fashionable.