Simple Skincare: Market America | SHOP.COM Breaks Down Skincare Routines and Why Each Step is Important
Beauty standards have been around for centuries and a great skincare routine has always been needed and encouraged. Even men had skincare routines 6,000 years ago, not just women. Everything feels better when our skin feels great. But finding the perfect skincare routine can be difficult though. From troubling teenage acne to stubborn skin issues during adulthood, we all have to deal with an issue here and there. That's why it's important to know "simple skincare basics."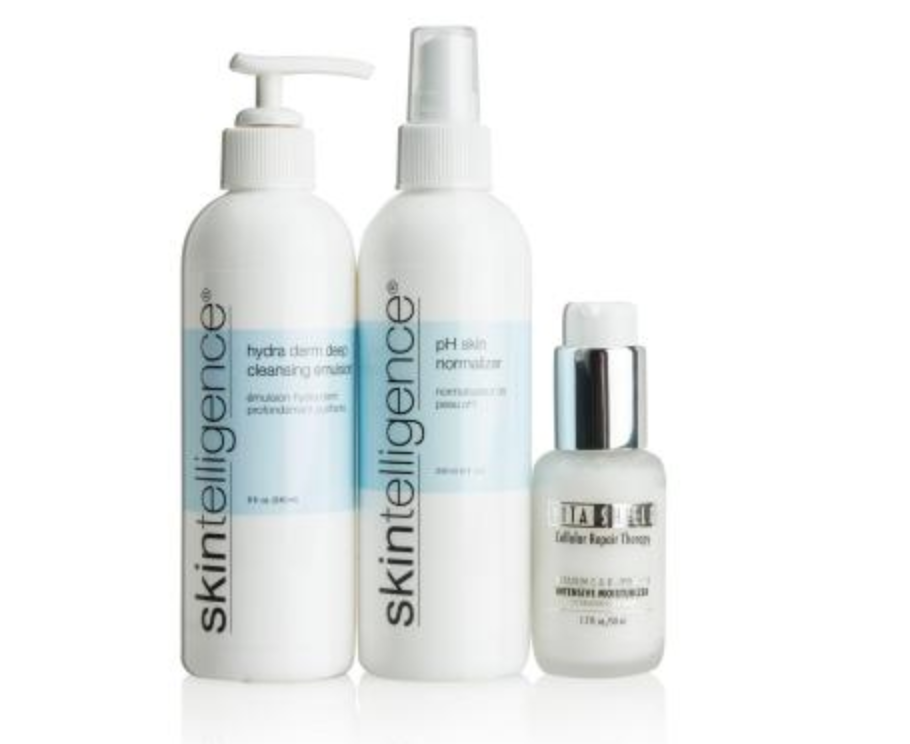 Here are a few steps on how to tackle a good skincare routine including explanations as to why they are important from Market America | SHOP.COM:
Step one: Accept that you are flawless as is! Dry skin or oily skin, acne or no acne, you are perfect. It's important to remember that we should take care of our skin as a way to take care of ourselves, not because we think we need to "fix this one thing" to achieve beauty. You're already beautiful! So, with those words of encouragement in mind (because at some point, we all need them), let us move to the fun stuff: products.
Step two: Find a facewash you like. Every effective skincare routine starts with washing your face. It's the best way to make sure all the dirt, oil, and other gross stuff that collects on your skin during the day is gone. If your skin leans towards the dry side, facewashes like the Lumière de Vie® Facial Cleanser are ideal because they are moisturizing as opposed to harsh cleansers that strip all of the moisture from our skin. If your skin is a bit oily, try a cleanser like Skintelligence® Hydra Derm Deep Cleansing Emulsion that penetrates beneath the skin's surface to get rid of dirt and oil. It also uses natural ingredients like lavender and chamomile to soothe your skin.
Step three: Apply your toner. This is a step many people skip, thinking it couldn't be that important. Boy is that wrong! Toners like the Lumière de Vie® Toner basically allow you to double-check that all the dirt, makeup and other grime is completely gone. You can also try a toner like Cellular Laboratories® De-Aging Toner if you're looking for one with moisturizing and anti-aging benefits.
Step four: Apply a serum and/or treatment. This is a step that has some wiggle room in it. Some may use a serum once a day; a nighttime application is common because you know you won't sweat, and you can let it sit and do its job. But, there are serums that are good for morning use as well. Serums are great because there are so many options that you can choose from based on what your skin priorities are. If you're looking to reduce the appearance of dark spots, brighten the skin and reduce the appearance of fine lines and wrinkles, then the Lumière de Vie Brightening C-Serum would be for you. If you're looking for a serum that's great for promoting glowing skin and supporting your skin's natural healing process, then check out the Cellular Laboratories® Rebirth Serum. As far as treatments go, if you're looking for something with anti-aging benefits, check out Pentaxyl®. This product has proven skincare reviews and aids in moisturizing as well as firming the skin, all while helping to decrease the appearance of fine lines and wrinkles.
Step five: Apply a moisturizer. Moisturizing is key to maintaining healthy skin because washing your face to remove the excess dirt and oil also gets rid of most of the natural oils that aid in keeping skin firm and hydrated. That's why most products now, including face wash, toners, serums, and more, have moisturizing properties within them. However, it is always a safe bet to have a separate moisturizer incorporated into your daily routine. Moisturizers like Skintelligence® Daily Moisture Enhancer are great for most skin types to use both in the morning and evening. If you're looking for a moisturizer with more anti-aging benefits, then check out the Lumière de Vie® Intense Rejuvenation Crème that supports healthy collagen and skin elasticity.
Step six: In the morning, apply sunscreen. Think like a mother: never, ever skip sunscreen. Rain or shine, it is crucial to apply an SPF of 30 or higher every day for many reasons. One important reason is preventing skin cancer; another is to aid in preventing premature aging. With a sunscreen like Cellular Laboratories® De-Aging Sunscreen Broad Spectrum SPF 50+ you can make sure you are protecting your skin as well as providing it with some anti-aging benefits. Make sure to be informed on the longevity and proper use of sunscreen. For example, knowing how and when to reapply it will help you stay protected!
Bonus Step: Look into a skincare fridge! While this may sound a little lavish, in the past few years many influencers, skincare fanatics, celebrities, and the like have posted about investing in a mini-fridge that is meant for your skincare products. While the topic of a skincare fridge is a bit divisive, many are saying it can be worth it for certain products such as eye creams because the cooling effect can aid in de-puffing. With that being said, always make sure you check the labels of your skincare products to see if they can be refrigerated before you decide if a skincare fridge is right for you.
If you are just starting out, the information out there, (along with good marketing) can be overwhelming. Our skin changes often and can be irritated by diet choices, pollution, stress, and anxiety, and hormonal changes.  As long as you listen to your skin and get familiar with the basic steps, and why they're important, all you have to do if find products that work for you.
Want to find the perfect skincare products while shopping online? Search for Skintelligence at Shop.com.
Disclosure – This post may contain affiliate links. By clicking and shopping, you help support Detroit Fashion News and allow us to keep reporting on all things fashionable.