Maya Jones the Artist for Frank Deposit American Couture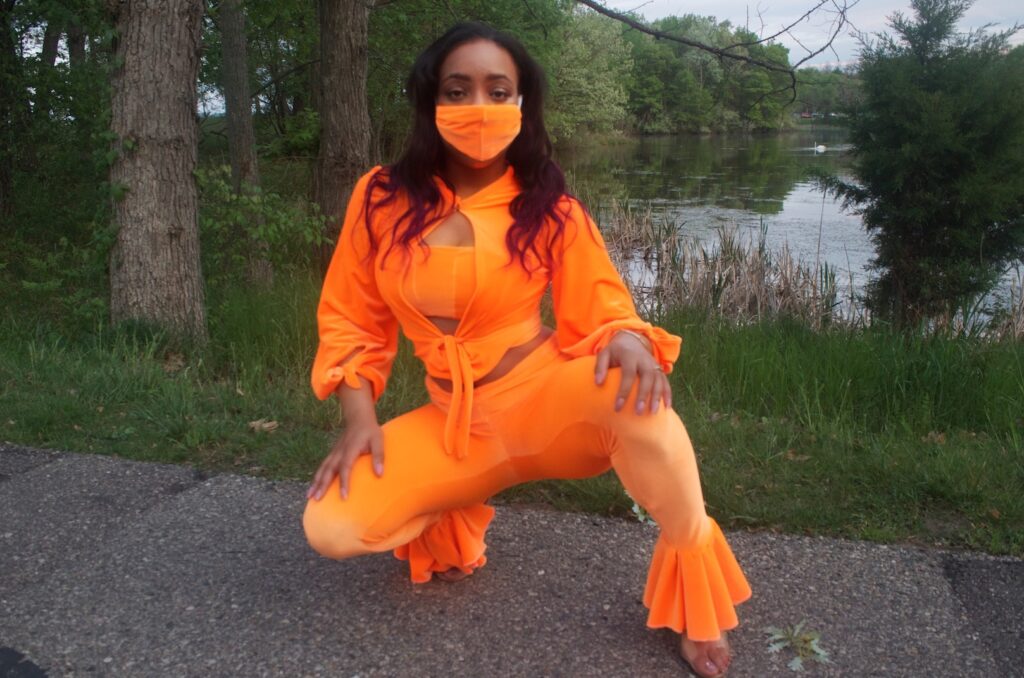 DFN recently had the privilege to interview renowned multi-talented Detroit based fashion designer, Maya Jones. Her eclectic style of fashion has resemblance with her music as well. Yes, she is an artist in the truest sense. We are big fans of her aura and the creative spark that Maya creates with her every piece of art. Check out what she has to say about her designer wear.
Designer Spotlight Interview with Maya Jones

DFN: What was your theme for Michigan Fashion Week 2020?
Jones: My theme was Comfortable Glam, which is also the theme for my brand. One should effortlessly look stylish so that the decision between "what to wear" or "what not to wear" shouldn't be disrupting one's normal routine.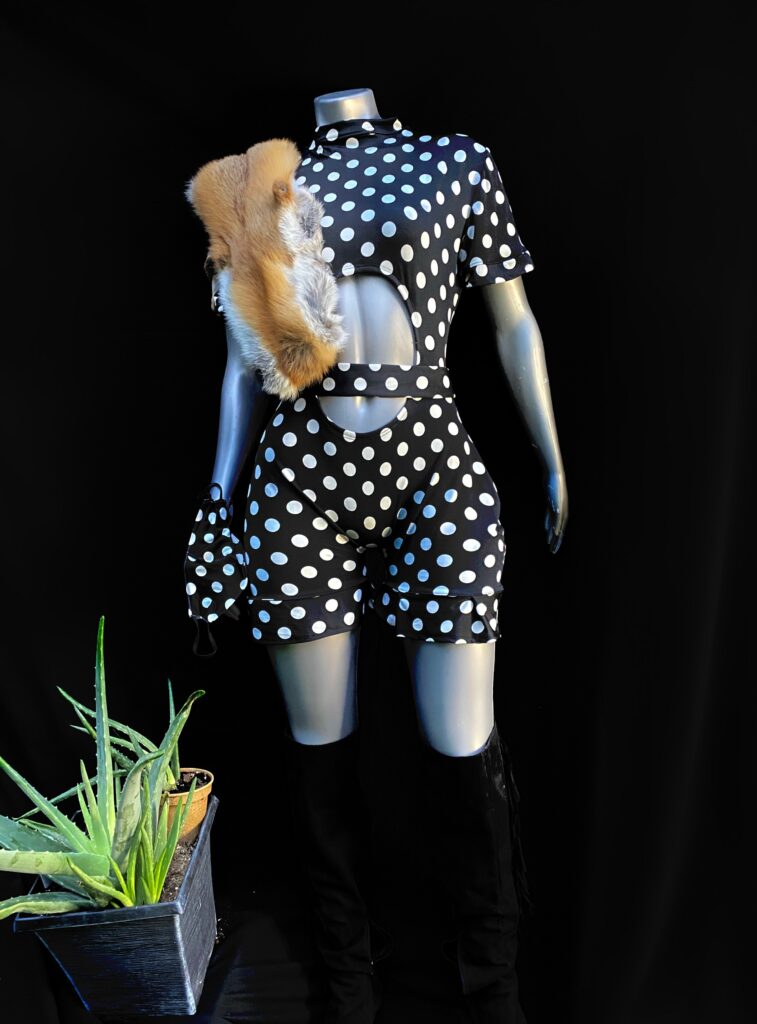 DFN: With so many different kinds of outfits you design, who actually inspires you the most to ignite your creative visualization?
Jones: If I answer this question genuinely from my heart, it is GOD. Our lives require so much flexibility, so we have to be ready to handle changes at all times, and I prefer to look cute, stylish, and comfortable while handling whatever GOD throws at me!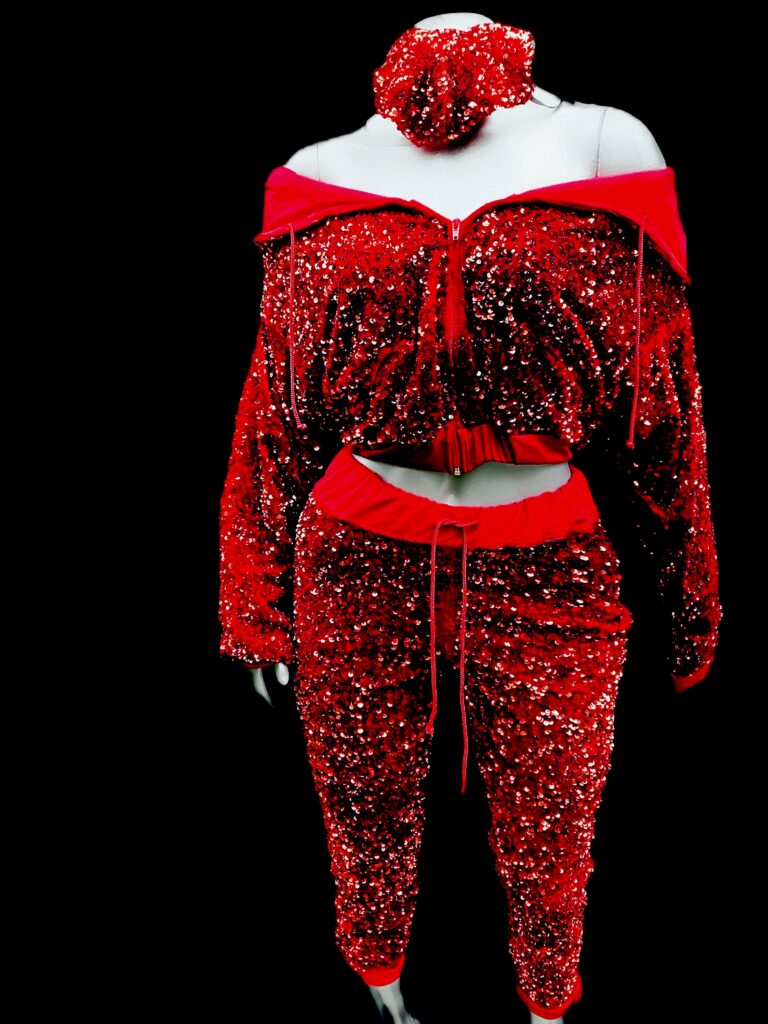 DFN: What would be your top three picks from the collection you featured on the runway?
Jones: First, the men's denim sweatpants style, snakeskin, two-piece set. It featured custom embroidered denim, with 100% genuine snakeskin, and a satin-lined hoodie. Secondly, a light pink and sparkly cocktail dress adorned with pink feathers. The exclusivity of this dress is what defines my taste in fashion- comfortable and nifty. Thirdly, a stretch metallic rose gold colored two-piece dress with a connecting tie-up system I developed just for the construction of this particular garment. It features cheetah print accents. Animal prints are also highly recommended for autumn-winter wear.

DFN: What are your Fall/Winter fashion recommendations?
Jones: Let me remind the basic necessity of this year. First- wear a mask!  But make it fun. Safety is stylish this season. Also, wear gloves – adorable ones are available now as well!

DFN: What is your favorite material of choice as a fashion designer and why?
Jones: I love working with fur because it is 100% organic sustainable material. It was our first fabric as humans and I pretty much keep going back to it.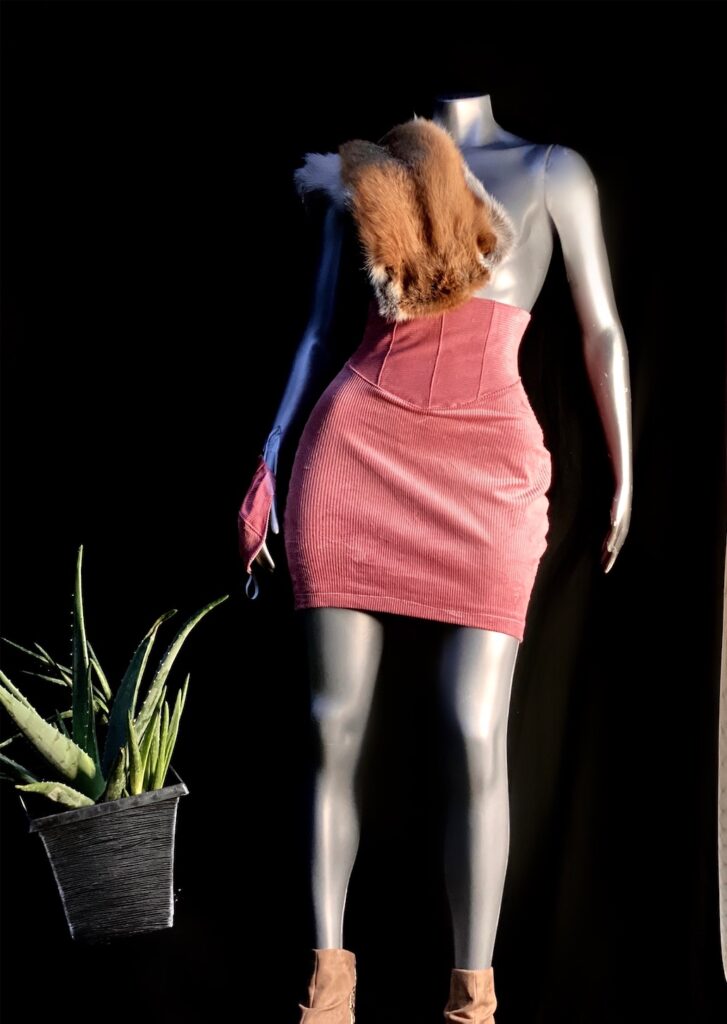 DFN: What would your expert advice be for beginners in fashion?
Jones: In this information age, all I can emphasize, is to become knowledgeable about fashion as much as you can!  Be it the history, the process, the brands, the success and failures, your local competition – there's no end to gain knowledge in fashion! And focus on products, themes, or artistic and cultural exhibits that are relevant to the essence of fashion and the industry. The more you know, the more premeditated you can act, and get stronger results from your actions.

DFN: What would your favorite apparel types be for this year that are both timeless and versatile?
Jones: For me, a nice jogging or sweat pants outfit, with a fur coat. That way, it can make one feel warm, have a stylish appearance, and feel pleasant all at once.

DFN: What sets you apart from the rest within our local fashion community?
Jones: My company is part of an initiative to lead the way for American Manufacturing of apparel. All of our materials are purchased from U.S. merchants. Our furs are derived from humanely and legally hunted on American soil. Each garment is made keeping comfortability in mind, and you can count on it to fit flattering. Also, because Frank Deposit specializes in pattern making and development, our existing and potential customers can count on each design being unique.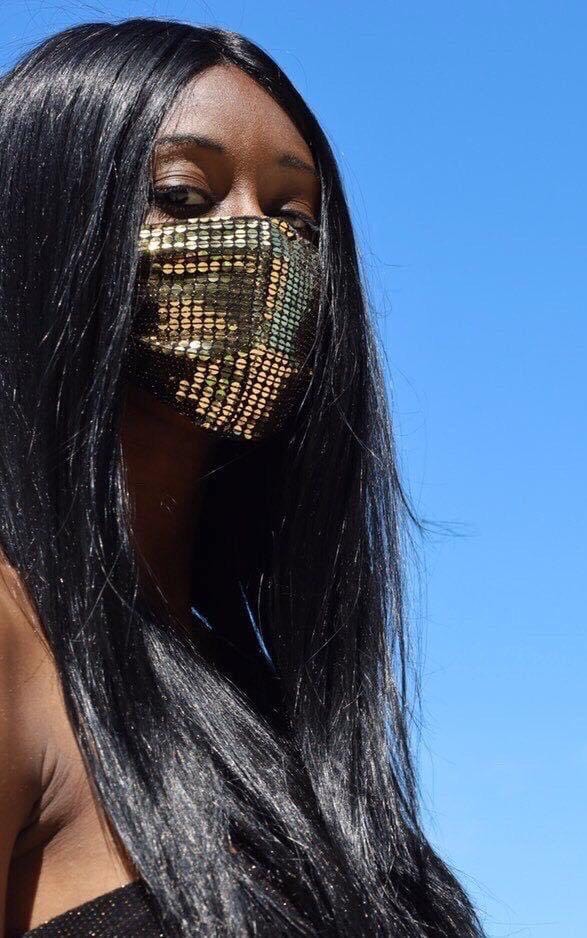 DFN: Do you have any words for Detroit Fashion News readers?
Jones: Thank you so much for the opportunity to share some of my inspirations and ideas with the world. I hope that whoever is reading this is impacted and blessed in some way.
Detroit Fashion News is truly impressed with how multifaceted Maya Jones is as she continuously brings forward her new custom-designed clothing to keep the fashion enthusiasts up-to-date with what's trending.
Please follow Maya on Instagram @mayajonestheartist and check out her website at www.mayajonestheartist.com to get a taste of her style.
Disclosure – This post may contain affiliate links. By clicking and shopping, you help support Detroit Fashion News and allow us to keep reporting on all things fashionable.