Judgement-Free Plus Size Posing Workshop to be Held in Royal Oak
Amanda Sweet has curated a soft coaching touch along with memorable instructions for plus-size models and content creators for the upcoming Plus Size Posing Workshop to be held in Royal Oak, Michigan, on July 30, 2022, from 1 pm – 3 pm.
As Miss Voluptuous America, Sweet strives to "Party with Purpose". Are you getting sick of posing the same way for every picture? Not sure where to place your lead foot or where to look when getting your photos taken?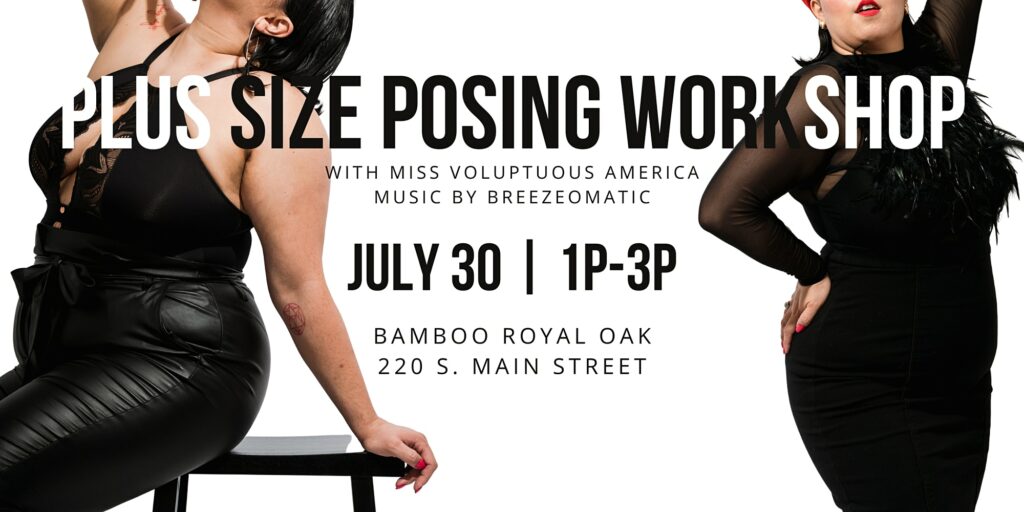 Amanda Sweet will be hosting a judgment-free posing workshop for plus-size guests with real coaching and real photo tips you can take home and utilize for your next Instagram post or for your next modeling job. After taking the class, you'll walk away with a better understanding of movement and body placement when in front of the camera. All attendees will receive three edited professional photos and a discounted ticket rate if you bring NEW feminine products as a donation for women in need.
All sizes are welcome. The event will have a strong focus on plus-size bodies. The event will take place at Bamboo Royal Oak located at 220 Main St., Royal Oak, Michigan. Click prices are $30 – $60.
Click here for tickets.
Disclosure – This post may contain affiliate links. By clicking and shopping, you help support Detroit Fashion News and allow us to keep reporting on all things fashionable.