Nail Colors Perfect for Fall
With the days already getting shorter and the temperatures dropping, hints of autumn are in the air. Although it still may be a little too warm to bring out your favorite chunky sweater and combat boots for the season, it is never too early to show your love of fall on your nails. Here are some nail polish colors to seek out for the perfect fall manicure….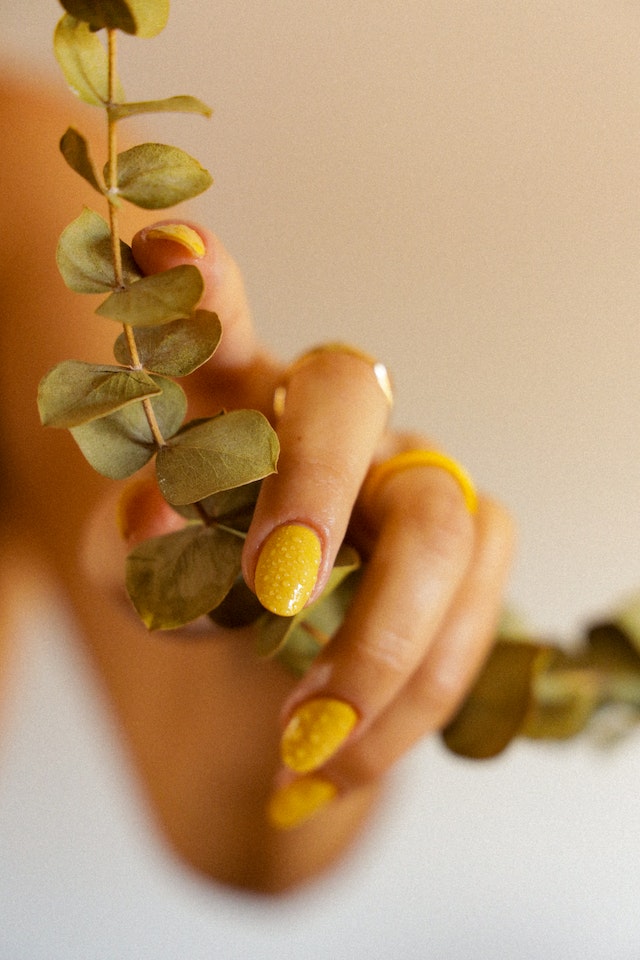 Yellow
Even with the days getting shorter, the sun still shines bright across the colorful tree leaves in shades of red, orange, and yellow. Why not tie that light into your nails? Grab 'Here Comes The Sun' by ORLY or for a more eye-catching shade, try out '153 Go for Gold' by Sally Hansen.
Plum
If you're feeling very eager about fall and want to dive right into the colors of the season, a deep plum purple shade on your nails is a great starting point. The great thing about this shade of purple is there are different levels, depending on which polish you choose. If you want a super dark, almost black purple, try 'Yes, My Condor Can-Do!' By OPI. A less intense shade of plum can be found from Sally Hansen in the color '428 Zip Wine'. 
Red
One of the defining factors of fall is the leaves changing colors. A great way to these shades into your style is by using red nail polish. Try to be careful of choosing a red that is too bright as that can come off as the holiday-ish for later in the year. '393 Cinna-snap' or  '383 ASAP Apple' by Sally Hansen both do a great job at keeping you in a current fall red.
Tortoise
Lastly, if you're really looking to spruce things up this season, a tortoise pattern is a unique way to show off your polish. To create this look, all you need are two different shades of brown or brown and black combined. Opt for 'Take The Espresso' by Essie in combination with 'Millennium Momentum' by Essie. If you want the darker shades in your tortoise pattern, a great deep brown polish is 'CN' by Olive & June. 
Do any of these colors speak to you? Which fall shade will you be rocking this season? Take a photo and share your fall manicure on Instagram and tag us @detfashionnews. Use #detroitfallmanicure & #detroitfashion. We'll be sure to give you some love on the gram!
Photo – Ihssan Rami Azouagh
Disclosure – This post may contain affiliate links. By clicking and shopping, you help support Detroit Fashion News and allow us to keep reporting on all things fashionable.