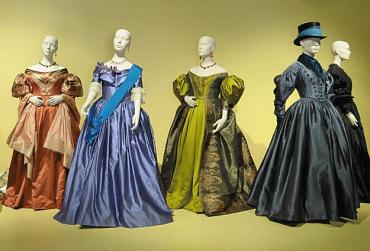 The Fashion Institute of Design & Merchandising's 19th annual Art of Motion Picture Costume Design exhibit will display more than 12,000 costumes, accessories and textiles from the history of film and theater from the 18th Century to current times.  The amazing Academy Awards showcase will display onscreen actual outfits from Alice in Wonderland, True Grit, Inception, The Kids are All Right and  many more just from the year 2010 alone.  A tribute will also be made to last year's Academy Award winner for best costume, The Young Victoria. The Young Victoria was won and the award was accepted  by Sandy Powell whom you may remember from having won Shakespeare in Love and The Aviator. 
The designs on display for this exhibit are truly an experience all within themselves even without  the flashing cameras and the stars who wore them.  This event is a must see if your in the L. A. area and have a love for the impeccable art of costume design.
This event is free and will be held Tuesday, March 2, 2011 to Saturday, March 6, 2011 from 10 a.m.-4 p.m.; thru Saturday, April 30, 2011 (closed April 22-25). For more information please call (213) 623-5821, or visit FIDMmuseum.org. 
 Fashion Institute of Design and Merchandising is located at  919 S. Grand Ave., downtown Los Angeles.
Photo – Designs from "Young Victoria", Courtesy of FIDM