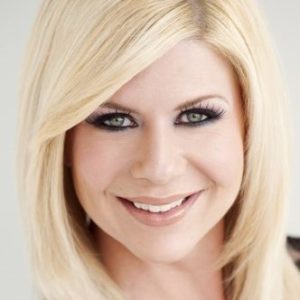 Shannon Lazovski
Shannon is the Founder and Owner of Detroit Fashion News and is a professional blogger of 17 years. She is the CEO of Glameselle Beauty, The Lazov Agency and the owner of Glamorousmoms.com, and DetroitMommies.com. She is also the Founder & Owner of the Glamorous Moms Foundation, a local non-profit supporting women and children in the community. She loves to promote products and brands she adores and is a trusted voice. Shannon has been awarded the Elite 40 under 40 award and has been featured on numerous media outlets both locally and nationally.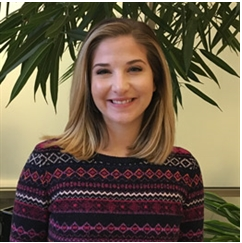 Mallory Knee
Mallory Knee is a freelance writer for multiple online publications where she can showcase her affinity for all things beauty and fashion. She particularly enjoys writing for communities of passionate women who come together for a shared interest and empower one another in the process. In her free time, you can find Mallory trying a fun new dinner recipe, practicing calligraphy, or hanging out with her family.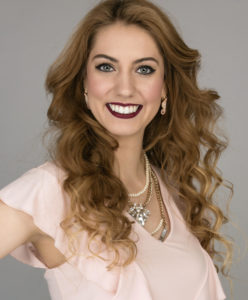 Brittany Stieber
Brittany graduated college with a BFA in Fashion Design & Visual Merchandising. I've spent the past 7 years working directly in the fashion industry starting as a stylist, then moving to visual merchandiser, to retail manager, to the current profession of fashion buyer. I've modeled for fashion shows, media, tv, and magazines to view fashion from the opposite perspective of the designer. "For the past 3 years I have been the Metro Detroit blogger behind my blog, Bedazzled Britt. I've covered everything from store openings, to fashion shows, concerts, local events, the North American International Auto Show, you name it! I I write about whatever inspires me in that moment, but I love supporting local fashion most of all. My end goal is to become a well-respected Michigan made fashion designer!" Brittany can be followed on Instagram, Twitter and Facebook @bedazzledbritt.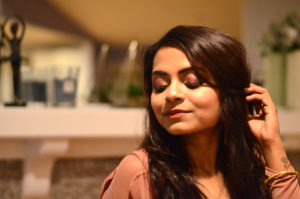 Bidisha Sinha
Bidisha, also known as "Mermaid Bidisha" on social media is a full time IT Business Analyst who also loves the power of Instagram and YouTube. Her journey as an influencer started with beauty blogging and then led to vlogging as she loves to make videos on makeup, fashion and travel. It is really true that we find time for things that make us happy, and writing fashion articles and sharing beauty & fashion videos are two things she enjoys the most. Bidisha firmly believes women play an equally significant role in society like men do. She strives to empower and guide her female followers in the right direction to encourage them to be independent and confident women. Bidisha can be followed on YouTube and Instagram @MermaidBidisha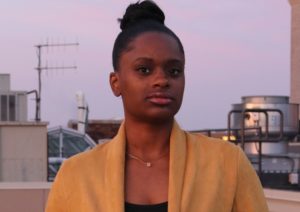 Arriel Franklin
As a graduate from Michigan State University with a Bachelor of
Communication in 2016, Arriel Franklin has honed over 5 years in public
relations and communications. Her other areas of interest such as
fashion and entertainment are also amongst the areas in which she has
obtained knowledge. Growing up putting together high-priced pieces of
clothing with low priced piecing of clothing, such as resale, became a
true hobby for Arriel. Money was never an issue because she knew with
the creativity that she had, she would be able to create or re-create a
look that she had envisioned. During college, her vision of owning her
own clothing line catered to women, came to mind. She wanted to
produce a line that women could appreciate, for any occasion. She is
currently excelling her knowledge in the fashion industry, as well as,
becoming astute in what women need, pertaining to fashion, so that
one day make her vision become a reality. As for hobbies writing,
dancing, cooking, and building genuine relationships is what Arriel truly
values!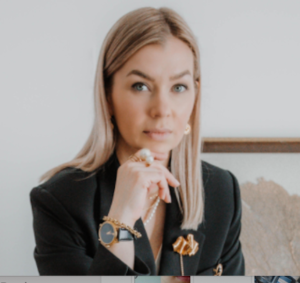 Maria Alkhalil
Let us introduce our new Styling Expert as the Detroit Fashion News Contributing Expert in Luxury Fashion for Women, Maria Alkhalil! Maria, a brand and personal stylist for women is the founder and CEO of the Style Project by Maria Alkhalil and programming Co-Director of Fashion Group International Detroit. Maria has a unique knack for styling women and a true talent for understanding how fashion can change a woman's life. Maria is very active in fashion communities abroad and is a member of AICI (Association of Image Consultants International), a stylist of GlamHive, and a stylist of ShopShareTV.
For more than 10 years, Maria has been creating and shaping the right style and image for high-profile clients from all over the world. She is certified in personal style by the New York University of Art and Design, has earned a Masters Degree of Biology and a Masters Degree of Economy. Having once lived in Russia, she knows the peculiarities of the European style very well, and with her extensive retail and personal styling experience, she loves helping her clients find joy in shopping and getting dressed every day.
Now, Maria is bringing her expertise and talent to Detroit Fashion News and we couldn't be more thrilled! Welcome to #TeamDFN Maria!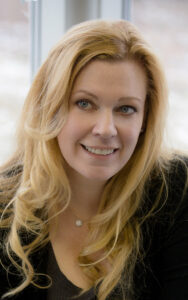 Rebecca Grewal
Please welcome Rebecca Grewal of Michigan Fashion Proto and Revir as the new Detroit Fashion News Development and Design Expert Contributor. Director and Founder of Michigan Fashion Proto LLC (a garment development and production facility in Lansing) and Founder and Creative Director for Revir LLC (a Michigan made clothing line), Rebecca returned to her hometown in 2009 after working for thirteen years in the New York fashion industry. While in NYC, she specialized in creating fashion brands for celebrities and designers. Rebecca has worked with some of the fashion greats including Vera Wang, Lori Goldstein, Jill Stuart, and many more. She led design, trend and graphic teams while traveling the world for trend, development and production management.
This first chapter in her career perfectly prepared her for what she loves and does today: designing and managing her own collection while also guiding emerging designers through the design, development and production process.
Rebecca returned to Michigan with a focused goal of developing a thriving fashion industry in her home state. She has created a resource to help others achieve success, created national USA partners in production to help promote her clients in achieving production success as well as successfully launched her own collection at revirusa.com - which is opening its first retail store for Revir in Northville, Michigan Summer of 2021.