Joe Faris of Project Runway Brings Fashion to Detroit
Many of you may know Joe Faris as a top competitor from season 5 of the hit television show Project Runway, a graduate of Parsons New School for Design and head designer for Motor City Denim.  But, what you may not know about Faris is, he's just an "average Joe who loves his home town".  So he says. What we've discovered is Faris is quite a guy with an incredible talent and his answers to our interview questions prove he's way more than average.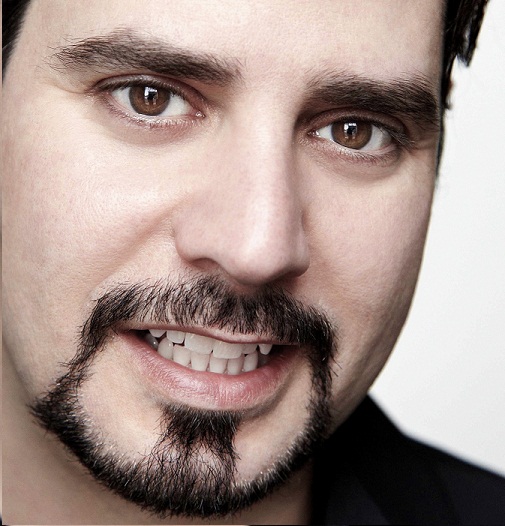 DFN – Congratulations on the success of Motor City Denim.  What inspired you to launch a denim line and how does your line differ from the other lines you have worked with?
Faris – Denim is my first passion. Having the ability to launch a denim line was a dream of mine.  When looking at what we are able to manufacture here (in Detroit), denim has an edge to it.  I know how to make denim and I have seen many denim factories around the world. And so bringing a denim factory here seemed to make a lot of sense because I knew we could do it. It's an industrial kind of fashion.
DFN – Back in October, Motor City Denim was first seen on stage at the finale of Fashion in Detroit. How did it feel to get a standing ovation from your hometown?
Faris – It was unbelievable.  I never expected to see anything like it, ever.  It was a dream.
DFN – We were there and it was quite an amazing moment for you and everyone there.  Did it make you feel like you are doing exactly what you are supposed to be doing and are in the right city to do it?
Faris – Yes, exactly, that's why it was so amazing.  Your 100% right.
DFN – What inspires you to stay in Detroit when we have New York and L.A. that are major staples in the fashion world?
Faris – First of all, I love the city.  I love where I'm from.  It's home.  I have travelled a lot and have worked in New York for the last five years.  After traveling back and forth to Detroit and being able to finally be able to stay here,  is a dream come true.  More reasonably, Detroit is getting a lot of attention and focus and a lot of people are bringing the right energy to try to reinvent the city and bring it back.  I feel very fortunate to be here during this time, right now, while there is so much attention on Detroit.  I enjoy helping it turn around,  in a small way.
DFN – It's true Metro Detroiters are proud of your success and they are equally excited about  your decision to produce clothes at an automotive factory here in Michigan.  Do you think Southeast Michigan can become a mecca for clothing designers? If yes, how so?
Faris – Yes, absolutely.  I see it.  There are so many resources here and I think it's going to require all of these other companies, mainly automotive suppliers, that have been automotive suppliers,  to just look at their business and realize that with a small amount of retooling, they can easily go into garment  manufacturing.  I think the goal is to look at it like a developing brand and really align themselves with designers.  One of the things we struggle with is straight up manufacturing.  We can't compete with China or any of the other large countries that manufacture clothing.  But, when developing a product that is a unique product that is a brand itself, that is where the opportunity is.
DFN – Who has inspired you the most throughout your career?
Faris – Georgio Armani.  I think he continues to innovate and continues to rewrite men's fashion and women's fashion.  His image has always inspired me. In a way of building a fashion line, imaging, positioning and constantly trying to reinvent, there's a certain element of making it salable.  His designs are so creative yet so palatable.
DFN – Have you always wanted to be a designer?
Faris – Yes.  Since I was a freshman in high school.
DFN – So at that early of an age, did you see yourself working with denim and leather?
Faris – I did.  Not so much with denim but with upholstery fabrics and such.  My father was an interior designer so he always had bolts of fabric around and I was always working with the weight of denim, making a jacket or a jean.
DFN – What do you want the world to know about Joe Faris?
Faris – It's funny cause I'm really just kind of an average Joe.  (laughs) I'm a homeboy.  I love being here, I love where I'm from and I love what I do and I feel very fortunate.  One of the other things is that I'm going to continue to sound the alarm.  I'm going to continue to bring some form of garment manufacturing to Michigan.  That's my #1 goal right now.
DFN – What does Motor City Denim have in store for Spring? Summer?
Faris – We're looking at alternatives to denim, such as twills and lighter weight fabrics.  Really, we are continuing to focus on making our product better. We haven't delivered our first product yet to the market, so we are making first runs and tweaking it.  For Spring, we are bringing in twills and continuing the development of corsets and dresses.  The goal is to develop the pieces and offer them in several different fabrications.
DFN – So you touched on our next question a bit,  which is, where will Motor City Denim be sold?
Faris -It's not out yet.  We are strategically planning where we want the brand to go. We are shooting at getting the product out there at the middle or end of April.
DFN – That concludes our interview Joe.  Thank you for taking the time to talk with us. We wish you the best of luck with Motor City Denim.
Faris – Thank you.
Edgy fashion lovers can purchase items from the Detroit collection at www.motorcitydenimco.com
Photo – Taken by Lians Jadan