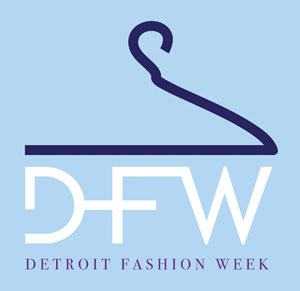 Modeled after New York Fashion week, international known photographer, Brian Heath started Detroit Fashion Week six years ago and is ready for another successful year. Detroit has being moving fast forward in the terms of fashion and film the last couple of years and Brian and the rest of Detroit's fashion professionals and sponsors are ready to put on another great event in just a few short days.
Starting September 18, 2011 and ending on September 24, 2011,  Detroit Fashion Week is filled with fun filled stylish events between the cities of Royal Oak and Detroit.  The week will end with a designer S/S 2012 showcase which will be held on the 3rd floor of Detroit's Public Library featuring Uneek Collection, Odie King, Lyudviga Shneyders, Toni McClenden, Kate Lorenz, Asylum Fashion House, Tayion Collection.
Detroit Fashion Week Schedule
Sept 18, 2011 – Emagine Theater Royal Oak
UNEEK COLLECTION Sponsors DFW
Designer Reception and Preview Party
September 22, 2011 – Royal Oak Farmers Market
Young Survival Coalition
Charity Auction and Pink Design Showcase by DFW Designers
Hosted by CW50's Lori Pinson
Sept 23, 2011 – Willys Overland Lofts (doors open at 7:30, show starts at 8:00)
Student Design Showcase and Party by Design w/ Michigan Aids Coalition
September 24, 2011 – Detroit Main Public Library (doors open at 7:30, fashion show at 8:00)
Adam Strom Hall
7 Designer Showcases featuring
Taiyon Collection S/S 2012 Runway
After Party at Kacent 630
630 Woodward Ave, Detroit, MI, 48226
All access passes and individual event tickets are available at http://www.detroitfashionweek.com/ss2012tix.html .