Karl Lagerfeld released his namesake collection this morning, in what some fashion devotees have called one of the greatest fashion events in quite a while. Early reports indicated that the KARL by Karl Lagerfeld collection would be released on his site in February. Soon after, it was announced that the line would debut exclusively on NET-A-PORTER.com around the same time. Fast forward to a couple of weeks ago, NET-A-PORTER.com began reporting that the collection could debut as early as the end of January; This morning, they kept their word. The collection was released to a bevy of fanfare in London, Paris, and Berlin. NET-A-PORTER.com opened access to online purchasing at the same time that the  events in Europe were beginning.
The collection includes totes, and purses. There is no shortage of KARL collars which are collars that can be purchased individually and worn with different pieces from the collection. The skinny jeans and sweaters are in cohesion with today's trends. The biker jackets and vests all bring an edge to the collection, but not without the dainty femininity of the sequined shorts and dresses. The KARL collection is not to be missed. With pieces in a variety of price ranges, there is sure to be something for everyone looking to add KARL to their personal fashion collections.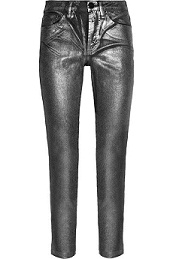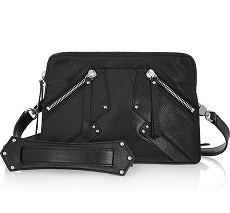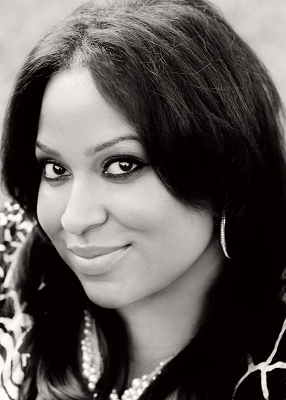 Racquel Simone is a Detroit Fashion News contributor and a freelance make up artist.  Read more about Racquel here.