If you're asking yourself what on earth one wears on the fifth of May to celebrate the holiday we observe as Cinco de Mayo, I have an answer for you. The fact that Cinco de Mayo falls on a Saturday this year makes it El Holiday Supremo! This is definitely a celebration worthy of a late rent payment and a brand new outfit.
There will be nothing traditional about this weekends' party. That timeless red, white and green garb that once graced your inner ethnic soul shall remain in that lonely, creepy, unvisited space in the back of your closet. This is the perfect time to unveil those delicious citrus colors you've been dying to wear all year.
This isn't the first time you've heard the term color blocking; this embraces not only our Spring/Summer look but the essence of this holiday weekend. I saw the cutest yellow sundress recently at a local H&M. Once you've found that signature piece, that foundational staple to your party picture, the rest of the outfit will be a breeze. Although fringe is in the forefront this year, there is no need to search for that perfect fringed purse or Aztec print. By infusing the right amount of color you're sure to draw attention without going overboard on the themed-dressing. If you opt to take the fringe route, keep those prints tame!
Now this fashionista is well on her way to being the salsa inspired diva you envisioned. Playing off the adorable sundress you've just purchased, search for that very necessary pair of super cute wedge sandals. DSW is always an easy 'shoe-in' for a huge selection. And if you're shopping around the metro Detroit area you have 15 locations to choose from. If you visit Macy's website, there are 727 different wedge styles to consider. Clearly this is a trend you don't want to miss. As happy as you might feel about this outfit right now, you aren't done yet!
To complete your weekend look, try pinning some pretty pink flowers in your hair for that well-executed accessory. Keep your jewelry to a minimum and your smiles at a maximum because your mission is complete! Introducing the picture perfect Cinco de Mayo enthusiast!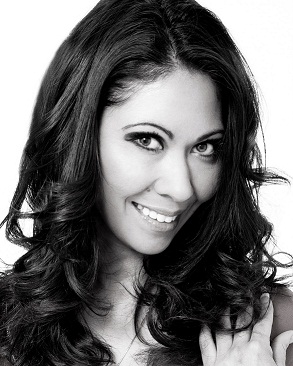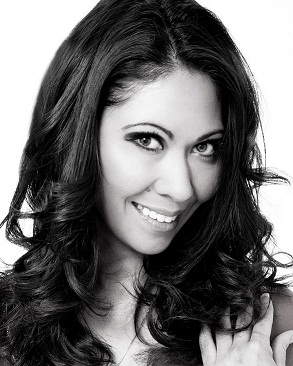 Melinda Ann Prince is a radio personality out of Detroit, Michigan. She can be seen on the red carpet covering events from the Sundance Film Fest to the Entertainment Choice Awards. To read more about Melinda click here.