H & M has announced an exclusive collaboration with Maison Martin Margiela  for Autumn/Winter 2012.  Maison Martin Margiela is a French fashion house that has had no problem taking leadership of its own path in the world of fashion.  The Maison believes in the importance of collaborations and is constantly inventing  collections which reinvent volume, modified shapes and changes in the original use and movement of garments.
"Maison Martin Margiela is one of the most important and influential fashion houses of the past three decades. I am so excited by this collaboration which will give fashion lovers around the world the chance to wear special pieces by Maison Martin Margiela. This collaboration will be a great and memorable fashion moment", says Margareta van den Bosch, creative advisor at H&M.
Many have been discussing whether or not this news was a rumor. But Maison Martin Margiela confirmed the news to be true by posting a short video on YouTube and announcing the collection will go on sale Nov. 15, 2012. You can view the video below.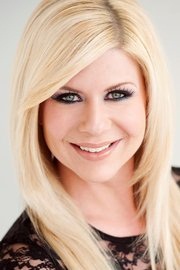 Shannon Lazovski is the Founder & Editor of Detroit Fashion News.  Find out more about one of Detroit's top fashion bloggers here!