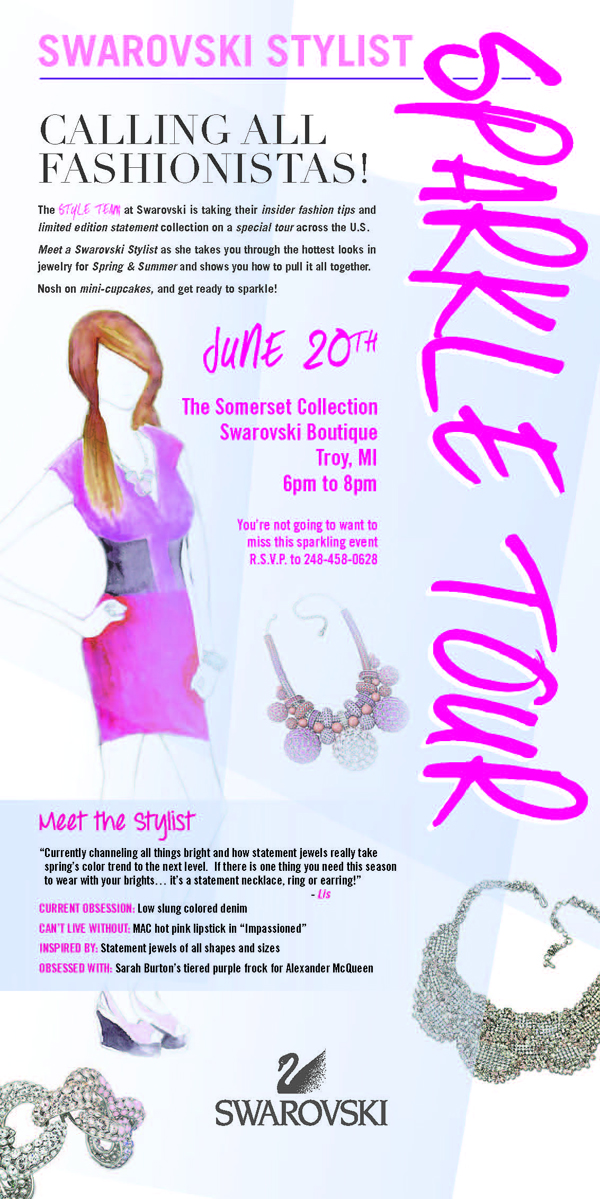 The Swarovski Style Team is taking their limited edition statement collection on tour across the U.S. On June 20, 2012 a Swarovski stylist will be visiting the Swarovski boutique at Somerset Collection to share insider fashion tips and the hottest jewelry looks for Summer.
The event will be held from 6:00 p.m. to 8:00 p.m. It's the perfect time to enjoy sparkling designs and to catch a few of the latest styles and tips to help you learn how to finalize your evening looks. To RSVP for the sparkling event, call 248-458-0628.
Somerset Collection is located at 2800 W. Big Beaver Rd, Troy, Mi.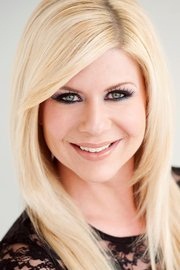 Shannon Lazovski is the Founder & Editor of Detroit Fashion News.  Find out more about one of Detroit's leading fashion bloggers here!