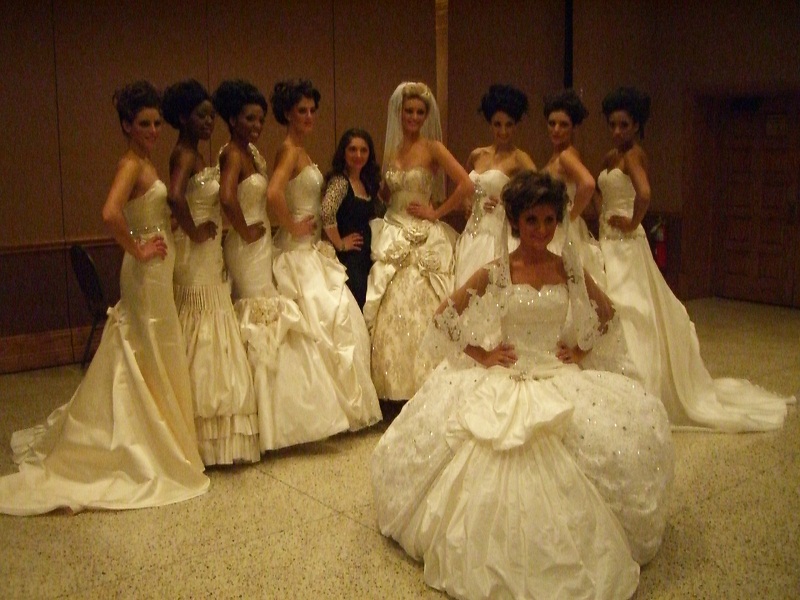 For some of you, it's that time of year to search for the most adorable dress to wear to your best friends summer nuptials, but for others it's a time to begin planning your own dream wedding . If you're one of the many lucky girls who received a ring this Spring, there are a few things to keep in mind when dress shopping.
The high of that amazing proposal is wearing off and you've honed in on that 5th grade daydream of your wedding day. There are hundreds of bridal shops in the Metro Detroit area. Keep an open mind when trying on gowns. The dress you've pictured yourself in since you were 10 years old may not be the dress your heart desires today. If it's in your budget, you will want to look for a custom gown designer. And you may be surprised your designer's custom creations are usually very comparable to designer styles in the store.
Katerina Bocci is one designer that emanates individuality. Though her collection is sold across the United States, we have the luxury of our own Katerina Bocci Designs right here in Shelby Township. Katerina tells her clients to describe the dress you dreamed of as a child and she has an amazing talent for making that dream a reality. Katerina Bocci's couture gowns are embellished with Swarovski crystals, delicate corset ribbons and layers of lush fabric that would make any bride-to-be feel like a dream come true. Katerina Bocci can take your vision and make it a reality because she has the gift of personalization.
Bonnie Daws Bridal Design Studio is out of Plymouth, MI. Bonnie works with you personally on creating the most amazing gown any bride can dream up. Make sure you are ready to share your ideas, sketches and photos at your initial meeting because Bonnie literally walks you through the creation process one-on-one, bringing your vision to life. Your dream gown is created with the same luxurious fabrics used by top designers worldwide. She also works with New York lace importers giving you the most amazing lace options from around the world. Having a personal stylist such as Bonnie Daws allows you to customize your dress, giving you peace of mind that the most important day of your life is truly as unique as the moment you said 'yes'.
If you are more comfortable walking into a bridal shop and trying on styles at hand, Bella Donna's in Wyandotte has a beautiful collection of designer gowns. If you're searching this week, give Bella Donna's a little time. A huge fire next door has put this bridal salon on an unexpected time-out with extensive damage. If you have the time, this salon is absolutely worth the wait! Bella Donna's features the most sought after gown designers including Maggie Sottero, Mori Lee & Christina Wu.
Bellissima Bridal Salon in Rochester is another wonderful choice. Carrying Blue by Enzoani and Sottero & Midgley designs to name a select few, Bellissima caters to every bride with over 20 years experience in making dreams come true. Gowns are shown by appointment only, so be sure to call ahead before stopping in.
If you happen upon a dress shop and are working with a clothier, please keep in mind the person helping you is a professional. You will probably be very amazed at the diverse styles of dresses he/she may put you in. A hanging gown can be very deceiving. Take this time to try on everything. After all, this is your wedding day! The best accessory to any wedding dress is a beautiful bride; inside and out. Take a deep breath, bask in the love your fiancée has showered you with and feel like the Cinderella you've always wanted to be.
Congratulations to all of you beautiful brides-to-be! I hope your wedding is a dream come true!
Photo – Katerina Bocci with models wearing her designs.  Photo by Shannon Lazovski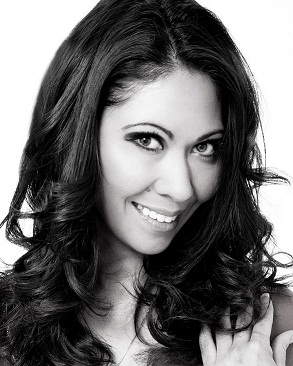 Melinda Ann Prince is a radio personality out of Detroit, Michigan. She can be seen on the red carpet covering events from the Sundance Film Fest to the Entertainment Choice Awards. To read more about Melinda click here.