Detroit Fashion News and The Village of Rochester Hills are coming together to host a MODEL CASTING CALL for The Village of Rochester Hills La Femme Fall Fashion Show. The show will showcase Fall/Winter 2012 trends from retailers located at The Village of Rochester Hills.  Proceeds from the show will benefit Meadow Brooke Hall.
The casting will take place at Fountain Park at The Village, July 22, 2012 from noon to 2:00 p.m. Models are being asked to bring a head shot and to wear heels during their audition. Models selected to be in the show in August should plan on being available the day of the show which is August 23, 2012, from 4:00 pm – 9:00 pm and must be available for at least one fitting appointment prior to the show (date TBD). Experience is not necessary.
If you are a model who would like to be in the show, click here to RSVP.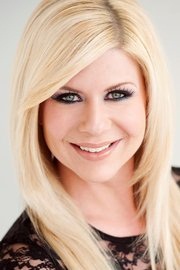 Shannon Lazovski is the Founder & Editor of Detroit Fashion News.  Find out more about one of Detroit's leading fashion bloggers here!