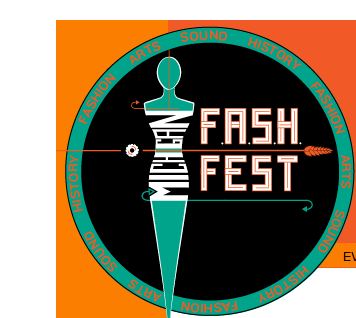 Michigan F.A.S.H. Fest will be going on downtown Detroit this weekend.  Created by Leslie Ann Pilling, the event is presenting a "show and tell" to the world of international talent with a Michigan connection.   Fashion, Arts, Sound and History will all take place during the three-day event.
Taking place September 8, 12 and 15th, the events will include an annual Runway Industry Showcase/Gala, The "Reveal" Beauty Trend Event and Premiere Festival.  The groundbreaking platform will celebrate these talents, along with the apparel manufacturing and textile industries that have gained global attention for Michigan.
Forgotten Harvest, the sole charity beneficiary has teamed up with Michigan F.A.S.H. Fest to enhance their message which is to reduce food waste.  A dedicated yearlong series of promotional events designated to take place at several locations throughout Michigan will bring brand and charity awareness both strongly supporting this message.  The first event will occur on February 23, 2013.  "Hats Against Hunger," a couture fashion event, will feature the designs of renowned milliner, Luke Song of Mr. Song Millinery, at Madison Theater.
The centerpiece of the evening will be constructed by Presence II Productions for Michigan F.A.S.H. Fest.  They will entail one-of-a-kind surprises created by Mr. Song.  Guests are invited to enjoy a strolling fashion show featuring celebrity "Hat Attaches" from the business and nonprofit community featuring a charity silent auction of multiple one-of-a-kind hats where proceeds will benefit Forgotten Harvest.
For more information on how to purchase tickets and attend Michigan F.A.S.H. Fest  visit http://www.michiganfashfest.com.

Shannon Lazovski is the CEO of SoGlam Media & Founder/Editor of Detroit Fashion News.  Find out more about Shannon here.