As a person who has lived in Michigan my entire life, it's hard to ignore the hardships Detroit has been through over the decades. Mark Binelli, author of "Detroit City is the Place to Be," states, "Detroit is our country's greatest urban failure, having fallen the longest and the farthest." Yikes (don't worry, the rest of the book describes the Detroit in a postive and humorous way). But even as Michiganders we may tend to ask ourselves, "Can Detroit really build itself back to its former glory?" I believe it's all about perspective. We must look beyond the abandoned buildings smothered in graffiti art and look to renewal and transformation. And thankfully to a group of fashion-minded and business savvy people, we may just have our own thriving garment industry and one step closer to a better Detroit.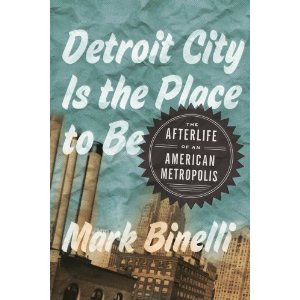 The Sew Detroit describes themselves as "a worker-owned sewing cooperative" where they will cater not only to clothing brands, retailers, and fashion designers, but to event organizers and other local communities as well. The mission? To generate employment and to re-spark an exciting industry in Detroit.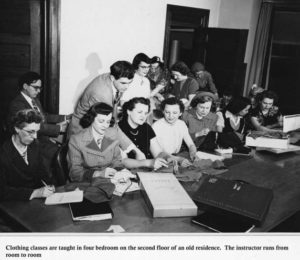 "We've all heard a lot about bringing manufacturing jobs back to Detroit and a group of us have gotten together and have an idea about doing something about it." These are just a few words of Bena Burda, founder of Maggie's Organics and pioneer of Sew Detroit, which allows us to envision an effective revival. The concept of Sew Detroit is simple: to give workers the opportunity to be equally responsible for each product made in a worker-friendly and democratic-like environment while equally sharing in profits. The vision of this concept has been accomplished in North Carolina and Nicaragua, setting a hope for Michigan's own D-Town.
Sew Detroit, Criticalmoment.org
Partners involved in Sew-Detroit Co-op include Urban Neighborhood Initiatives, The Center for Community Based Enterprise, Michigan Economic Development Corporation, and the Center for Empowerment and Economic Development. Their efforts in reaching out to the needs of local fashion designers, awareness of other areas in the industry such as fiber and garment supply, and assisting in human and community development are certainly making this dream become a reality.
This dynamic and critical project creates a catalyst for wider and more successful opportunities in fashion and manufacturing here in Michigan. Many deem this city as dangerous and depressing, but we still flourish as the Motorcity, the North American International Detroit Auto Show, Hockeytown, and Hitsville U.S.A. And now, thanks to Sew Detroit, we can hope to shine a new and refreshing light in the garment industry in Detroit.
Watch this video for more information regarding Sew Detroit:
[vimeo 44542098 w=400 h=300]
If you or know of others who are interested in joining this project, please visit http://c2be.org/sew-detroit/ and be sure to like their Facebook page here!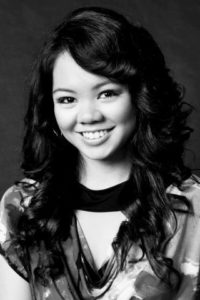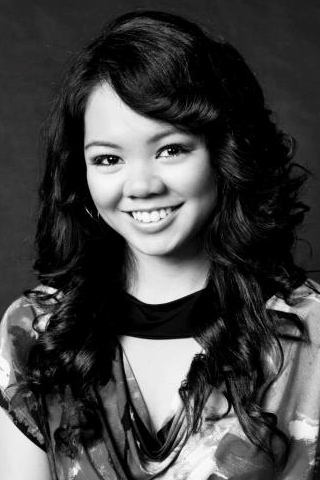 Detroit native Jireh De Jose  is a 21-year-old reaching for her dreams. After graduating from Brandon High School in Ortonville, Michigan in 2009, she studied Fashion Merchandising at Liberty University in Lynchburg, Virginia. To learn more about Jireh click here.