Spring is right around the corner (March 20th to be exact) however this weather can surely give us a chilly punch. We can only take so many snow days! However, discovering your own winter pick-me-ups is one of the best ways to give this bone-chilling weather a boost. Try these spring subtleties to fix your winter weariness.
1. Hot nails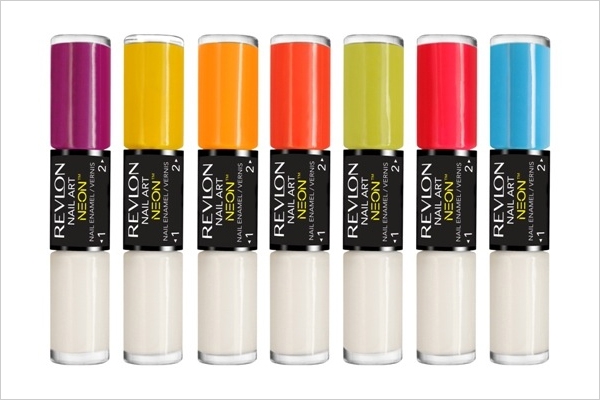 Revlon's Neon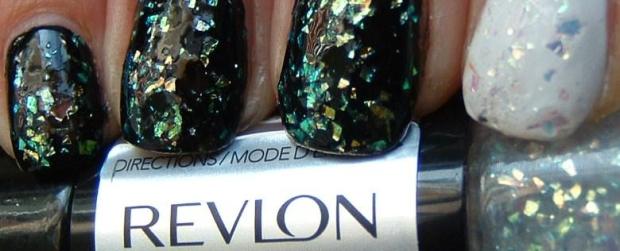 Revlon's Moon Candy
Seeing my nails coated with bright colors instantly puts me in a good mood. After all, you do work with your hands every day. One of my favorite go-to brands for my cuticles is Revlon. Seeing their advertisements in magazines is like viewing over a designer's latest collection; Revlon always comes out with new and exciting nail goodness such as their current Moon Candy and Neon collections. We may have thrived on 3D nail art for some time as well, but it doesn't hurt to get back to the basics with your favorite solid colors of red, pink, magenta, and orange.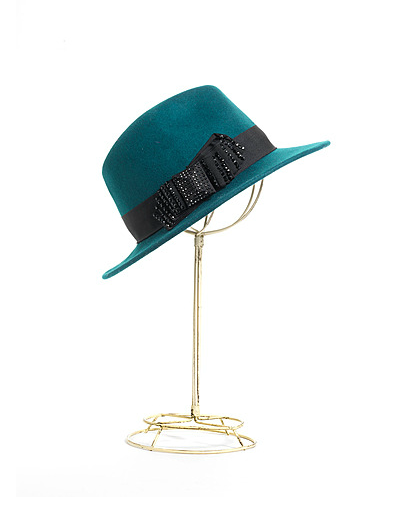 Lord & Taylor | Source
While we're not quite at the straw fedoras and pork pies stage yet, wearing colorful head accessories can quickly elevate your mood while winter prolongs. Charming Charlie and Lord & Taylor carries a great array of hats from magenta to violet blue. You can find them decked out with a ribbon and a bow or a fluff of feathers on the side. This will surely channel your inner Rebecca Bloomwood from "Confessions of a Shopaholic" with these bright and modish headpieces especially in Michigan's sea of snow.
3. Luscious Ruffles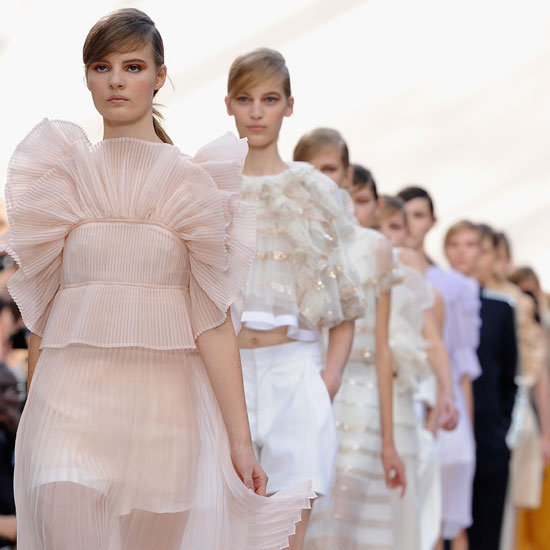 Chloé  pink ruffled dress | Source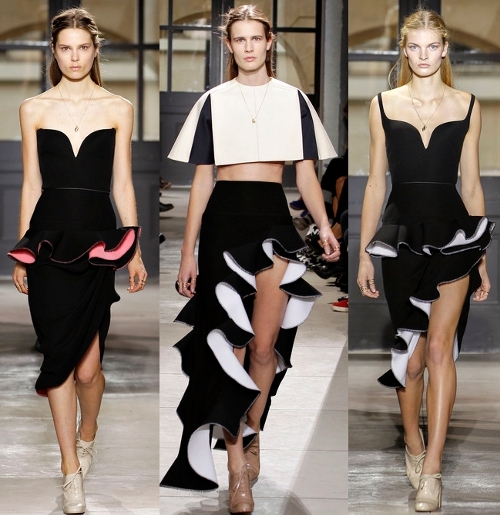 Balenciaga | Source
Ruffles exude femininity. Point blank. Ruffles are nothing new to fashion; you'll surely find them in history books with Queen Elizabeth's famous neck ruff. Since then, fashion for the masses has toned it down while still placing them along necklines and collars. However, placement is becoming more apparent. For example, Chloé's light pink pleated dress from Paris Fashion Week includes exaggerated ruffles along the armhole and neckline. Balenciaga's two-toned skirts during his spring/summer 2013 show was not as flowy and light as Chloé's chiffon confections but rather crisped and flounced nonetheless. Give it a go with a sweater or cardigan that incorporates frills with an amount that's comfortable for you. Pair it with a skirt and leggings for a more sophisticated approach.
4. Clean stripes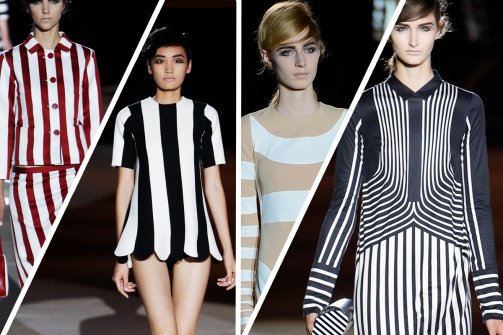 Marc Jacobs | Source
Retro, back to the 1960s, Taylor Swift's current dainty, All-American style to be exact. Opt for railroad stripes which are the thicker version of small pinstripes. Marc Jacobs' spring/summer 2013 show is a prime example. Models strutted his collection with contemporary mod flair with an abundance of clean lines. This winter try wearing a striped button-down cardigan with jeans and a solid colored scarf. You may also accessorize your outfit with a striped clutch or sunglasses for an old-school yet trendy and fashionable look.
Don't let the gloomy weather limit you to dark color palettes. Whether you spruce up your nails or your attire, make these last days of winter more vibrant!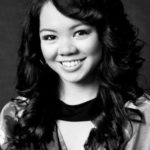 Detroit native Jireh De Jose  is a 21-year-old reaching for her dreams. After graduating from Brandon High School in Ortonville, Michigan in 2009, she studied Fashion Merchandising at Liberty University in Lynchburg, Virginia. To learn more about Jireh click here.