Fashion is always on-the-go. As trends begin and end and the fashion cycle whirls around every so often, it basically never stops. The same goes for fashion week. As soon as New York Fashion Week concluded, it was London's time to shine.
London Fashion Week (LFW) ready-to-wear fall 2013 collections portrayed everything that London fashion is known for. Apart from their impeccable street fashion, designers' aesthetics and distinguishable yet sometimes surprising motifs are what make the runways so unique. Here are three designers that are coveted from LFW:
1. Peter Pilotto
It almost seemed as if Peter Pilotto's inspiration came from butterflies. Although hues were only of red, yellow, blue, grey, and black, the prints and patterns were so intricate and detailed that each model looked like they were about to flutter away from post-cocoon. The collection consisted of boxy jackets and coats, knee-length dresses with either exposed or accentuated sleeves, conservative necklines, and symmetrical, psychedelic prints.
2. Temperley London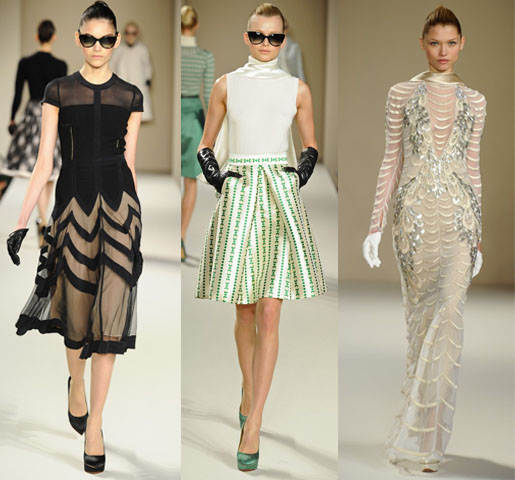 Modesty is key for fall 2013. With a line of turtleneck dresses and knee or floor length silhouettes, Temperley London maximized the feminine body to the upmost chic-ness. And although sheer is included at the beginning and end, Alice Temperley successfully used it in a very tasteful way. It brought an Audrey Hepburn vibe of these petite figures with cinched waists, A-line skirts and dresses, cat-eye sunglasses, and, of course dainty hand gloves. And Hepburn was everything classy and sophisticated.
3. Tom Ford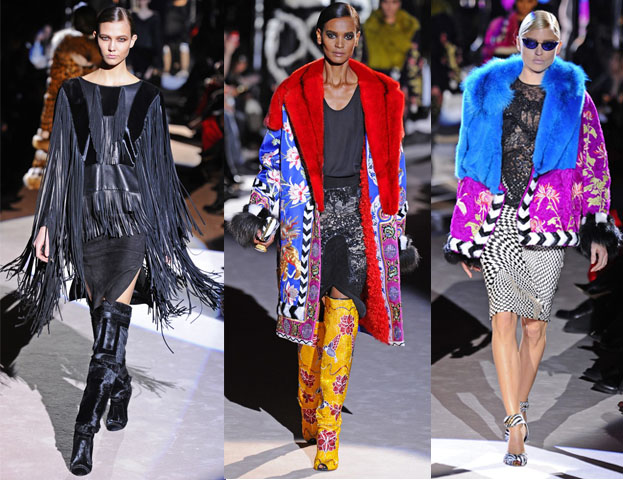 Leopard and zebra print, lace, fringe, floral, un-unified chevron, lightning bolt-like prints, fur, Aztec motifs, racecar checkers, and loud baseball jackets. Only one designer can successfully include all of the above in a single collection. According to Tom Ford, the theme signified "Cross Cultural Multi Ethnic." One look at the clothes and you can immediately see his vision whether you're into fashion or not. He also stated, "When you start thinking about clothes that are going to walk down a runway and be photographed, and all those images go out into the world, you think very differently about the clothes. They have to be amped up." (WWD). "Amped up" is this entire collection plus some.
The world was dosed with these designers from LFW and many more last week. It's no surprise that London is one of the fashion capitals and these three design houses paid a tribute to that. Next up, Milan. What have you got for us?
Photo Source: WWD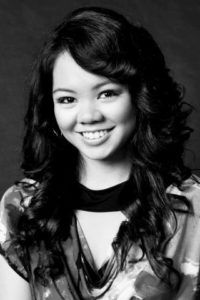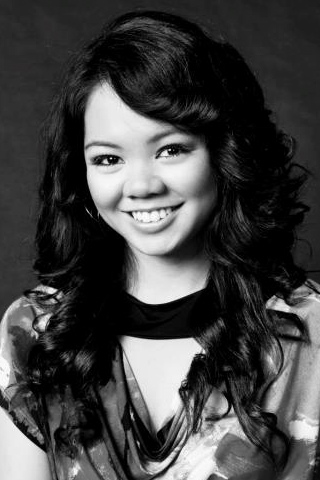 Detroit native Jireh De Jose  is a 21-year-old reaching for her dreams. After graduating from Brandon High School in Ortonville, Michigan in 2009, she studied Fashion Merchandising at Liberty University in Lynchburg, Virginia. To learn more about Jireh click here.