Another adrenaline rush of fashion week came upon us as Milan completed its set of ingenious designers (or geniuses) from Aiguille Noire to Wang Peiyi. Italian fashion continually sets the epitome of intricate craftsmanship from the depths of these designers' creative minds that is incomparable to some. Here are a few of my favorites from Milan Fashion Week:
1. Dsquared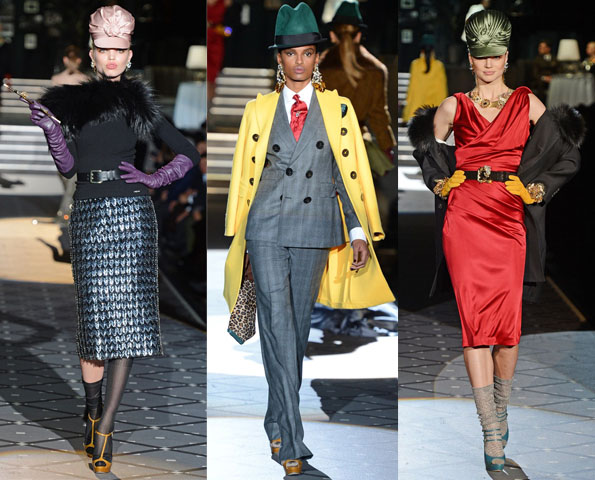 Talk about bringing us back to the 1940s! A full on show of trench coats, double-breasted suits, wrist-length gloves, bow ties, old-school just-came-home-from-the-army menswear, flapper girl motifs, ruffled necklines, pendants and brooches, and even old-fashioned smoke pipes. Think Casablanca or The Aviator.
2. Moschino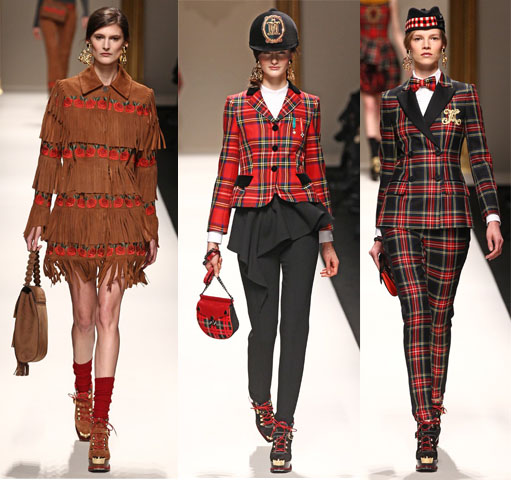 Tartan, mini skirts, fringe. You may be thinking back to London's classic street style complimented with military boots and bedhead hair. Add in ruff collars, sleek coats, and a tad of brocade and you have Moschino's fall/winter 2013 collection catered to the equestrian and her country estate.
3. Versace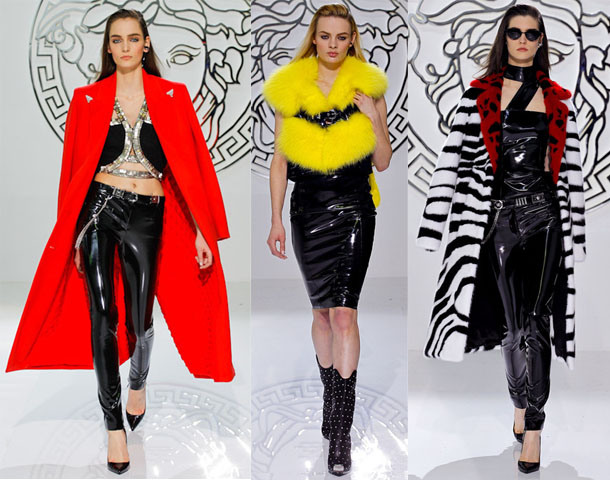 Fierce and fabulous. The only words that I can think of that truly depict Versace's show…and Donatella herself obviously. This is what a modern day woman's superhero costume would be. Coats billowed like capes, unique cutouts of swirls and swoops, a fearless color palette, zebra and leopard print, and, wait for it, lurex. Pow.
4. Dolce & Gabbana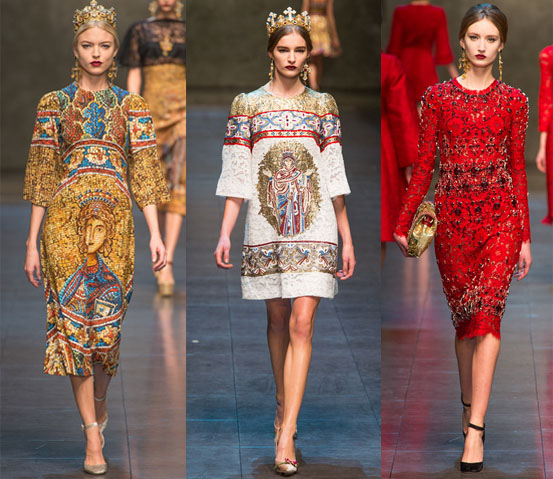 After Dolce & Gabbana's fall 2012 dark fairytale collection, they instantly became one of my favorite designers. They never fail to offer the world complete masterpieces. This season was no different. Sicily's cathedrals was their inspiration and Sicily we got. The first 15 looks seemed to be walking mosaics which shifted to grey herringbone, black lace decadence, blood red, embellished frocks, and ended with more human mosaics. Where will Domenico and Stefano take us next?
After an eyeful of designer lush, it is no doubt that Milan brought us Italian fashion at its best making those who dream of the European country an even more desirable place to venture. For now, pizza, gelato, and pasta will have to do.
New York, check. London, check, Milan, check. Off to Paris!
Photo source: WWD and Style.com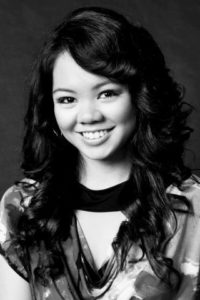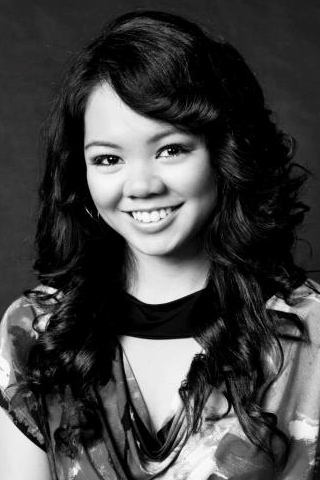 Detroit native Jireh De Jose  is a 21-year-old reaching for her dreams. After graduating from Brandon High School in Ortonville, Michigan in 2009, she studied Fashion Merchandising at Liberty University in Lynchburg, Virginia. To learn more about Jireh click here.