It's what most fashion industry insiders call as "the world's leading fashion capital." It's where all the past three weeks of designers, models, magazine editors, buyers, stylists, socialites, bloggers, etcetera from New York, London, and Milan come together for fall/winter 2013's grand finale. Paris Fashion Week.
After days of continuous beauty and craftsmanship, Paris Fashion Week (PFW) has come to a close without a dose of disappointment. Who wouldn't look forward to seeing the work of Chanel, Lanvin, and Alexander McQueen? Here are my top favorites from PFW:
1. Junya Watanabe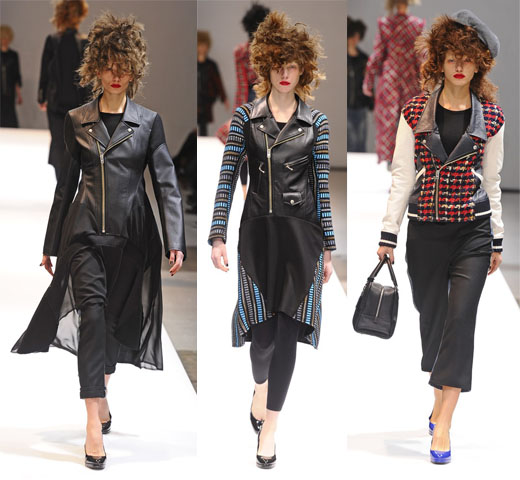 Watanabe has outdone the design of a motorcycle jacket and flared it into dresses, tweed, scattered zippers, and capes followed by plaid and other square-print dresses and bottoms for a patch-and-stitch look. Chanel's collection donned the use of tweed as well, but it's no doubt Watanabe's edgy and innovative looks contrasted to those of Lagerfeld.
2. Alexis Mabille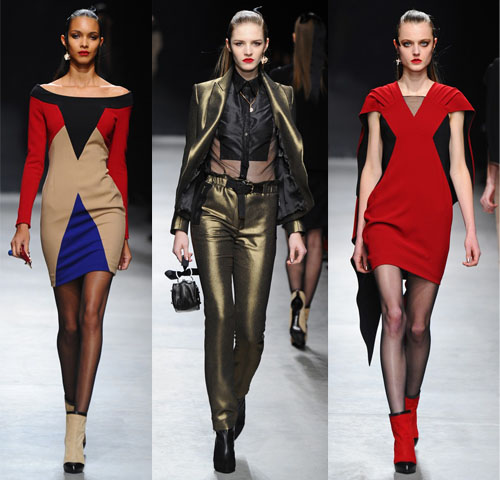 According to Women's Wear Daily, Alexis Mabille was inspired by the 1983 movie, "The Hunger," which features vampires. Before your mind segways to the Team Edward and Team Jacob version, think sleek silhouettes, edgy and constructed separates, leopard print, gold and tan suits, and dresses with details of points relatable to tooth-like motifs. Totally put "vamp" into "vampire."
3. Vivienne Westwood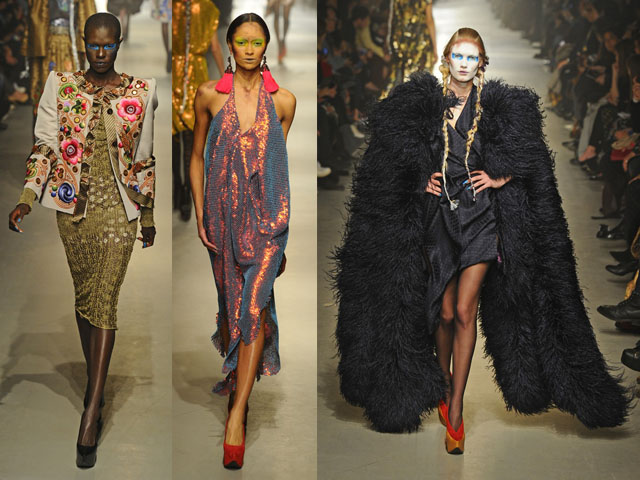 The queen of rock glam and known to bring in eccentric designs that stay true to her aesthetics. Her fall/winter 2013 collection was no different with feminine bouffant skirts, floral blazers, and light draperies mixed with metallic sequined dresses, pointy sleeves, and black wool outerwear towards the end of the show.
4. Alexander McQueen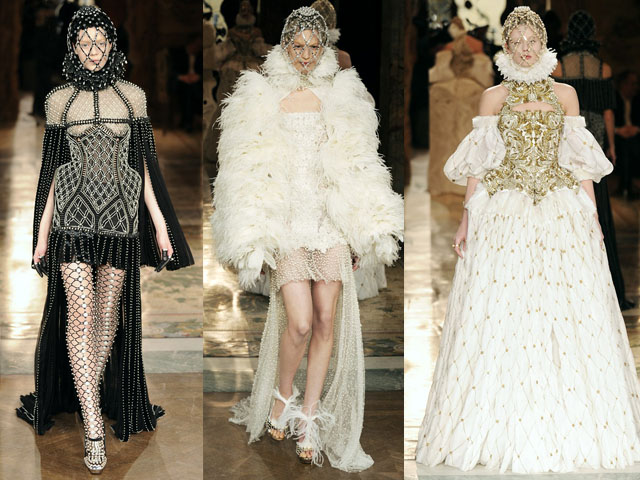 Since Sarah Burton took over the role of creative director after McQueen's passing, she really hasn't failed (hello, Kate Middleton's wedding dress!). Unfortunately, this year's collection consisted of only 10 looks due to her pregnancy. However, I would say her mantra was "go big or go home," and, as the design house is one of the most anticipated shows during PFW, who wouldn't? Now onto the collection- black and white decadence of gores, frills, embellishments, and beaded, caged headpieces. Modern Queen Elizabeth. Needless to say, she achieved big time within 10 pieces.
Au revoir, Paris. Until next time!
Who were your favorites from PFW?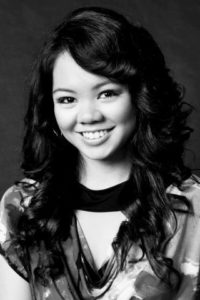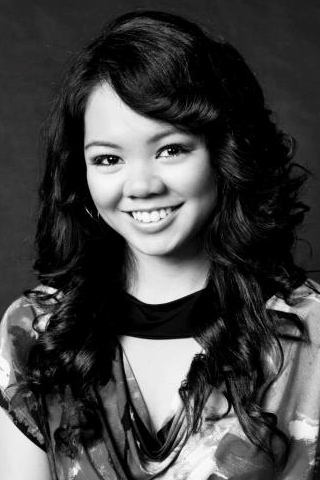 Detroit native Jireh De Jose  is a 21-year-old reaching for her dreams. After graduating from Brandon High School in Ortonville, Michigan in 2009, she studied Fashion Merchandising at Liberty University in Lynchburg, Virginia. To learn more about Jireh click here.