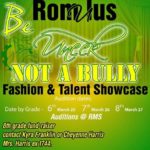 If you haven't heard of UNEEK Collection, you will. This unique line of clothing is best described as a trendy, fashion forward collection that encompasses youth, meaning and power.
Unifying Nationalities by Encouraging Education & Knowledge is what UNEEK stands for. This brand has taken the meaning of fashion to a whole new level. While concentrating on a strong belief in community, UNEEK has partnered with Romulus Middle School to stand up against bullying. "Be Uneek Not a Bully" is a fashion showcase/talent show that will send a paramount message to teenagers about the importance of standing up for who you are.
The ability to be proud of who you are, regardless of aesthetics is the most unique part of Uneek's message. This anti-bullying campaign will give RMS students a chance to show off their talents in a fashion and talent showcase. The fashion show takes place May 10, 2013 at 7pm in the Romulus High School auditorium. Please RSVP by Friday, April 12, 2013.
UNEEK is reaching out to the community for support as they look to collect donations for the fundraising raffle, guest speakers or guest performers. If you are interested in helping out a great cause, please contact Maurice Franklin, UNEEK Youth Coordinator at maurice@uneekcollection.com or 313-330-1123. For more information on UNEEK Collection, please visit their website by clicking here.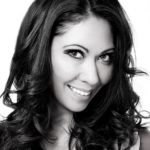 Melinda Ann Prince is a radio personality out of Detroit, Michigan. She can be seen on the red carpet covering events from the Sundance Film Fest to the Entertainment Choice Awards. To read more about Melinda click here.