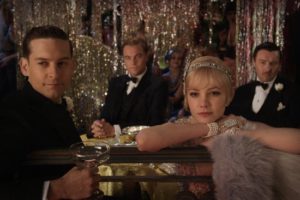 The twenties have roared back onto the scene this season with the highly-anticipated release of director Baz Luhrmann's adaptation of The Great Gatsby. Originally a novel by American author F. Scott Fitzgerald, the film, due to hit theaters May 10th, stars Leonardo DiCaprio, Carey Mulligan and Tobey Maquire. The story is set in 1922, when the country was prosperous and the clothes were stupendous.
To recreate the period, fashion was key, and to no surprise, Luhrmann enlisted only the best to dress the cast. For the film's leading ladies, Miuccia Prada and costume designer Catherine Martin collaborated on some 40 looks for the movie. Tiffany and Co. provided much of the jewelry and for the men, Brooks Brothers was at the helm. The results, seen throughout the three released trailers, are a magical glimpse into an era that continues to mesmerize us today.
As we anxiously await the upcoming premiere, we can't help but ready our closets with flapper-inspired fashion, and what better way to begin than with bold Art Deco baubles. We've selected a few of our favorites below – each a look back into a time where glamour and glitz reigned supreme.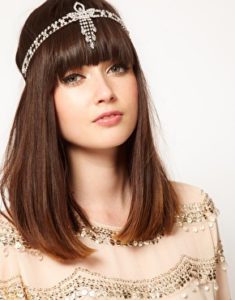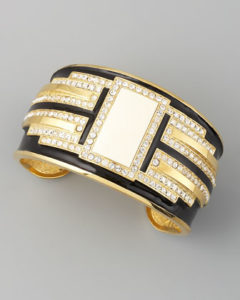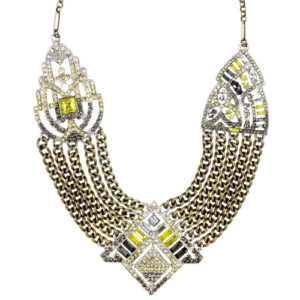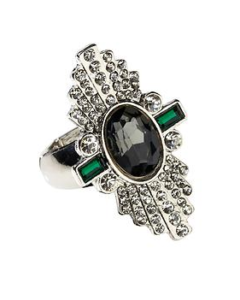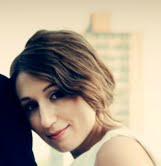 Born and raised in the suburbs of Detroit, Giuseppa always had her eye on the big city. Her passion for writing and fashion led her to internships at Vogue Magazine, Giorgio Armani, HOUR Detroit Magazine and Real Detroit Weekly. To learn more about Giuseppa click here.