As fashion reports are still on the rise from the Met Gala and the box office hit "The Great Gatsby," it's time to take a break from the 1920s and 1980s. There's another decade making its comeback which I'm personally extremely excited for, and not just because I was born during these early years. It's the 1990s.
Before the decade became grunge-y and dark-hued, the '90s had its moment of flashy colors and crazy prints that overflowed from the buzzing '80s. Butterfly clips, platform sneakers, hair scrunchies, and chokers are all synonymous with the late pre-millenium. Additional (definitely not all) trends during this time are making a grand entrance to fashion once again including these:
1. Overalls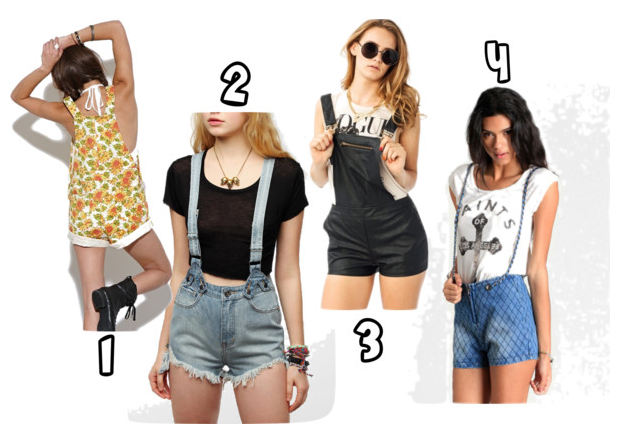 1- Pacsun
3- Go Jane
4- Threadsence
The garment which used to be associated with farmers and where you were considered cool if you had one strap unbuckled. Denim was typically the main fabric choice but now being it the 20th century you can find an array of overalls or "shorteralls" of leather, ombré, floral, polka dots, and other conversational prints.
How to style: If you didn't donate your denim overalls and still have a pair in your closet, wear a bright, printed top underneath. Pair with casual yet fashionable sneakers for a more 90s look (ex. Converse not Skechers) and accessorize with bangles and a chunky necklace. And, why not, unbuckle that strap!
2. Jelly shoes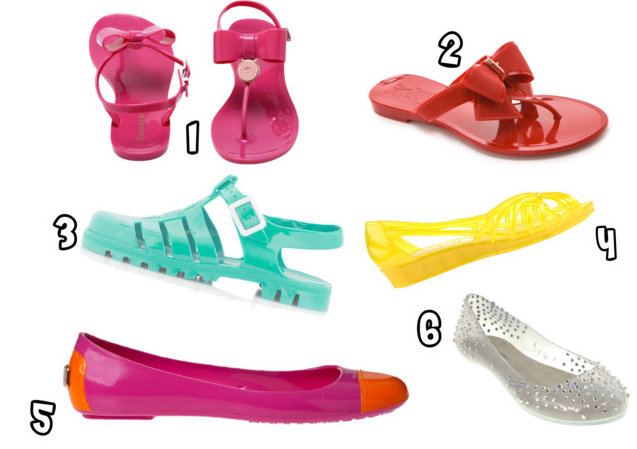 1- Mulberry
3- Topshop
5- Kate Spade
As rubberized and uncomfortable they may have actually been, it was all about the translucency and specks of glitter, right?
How to style: Since your jelly sandals or flats are an eye-catching accessory themselves, wear a black fitted top and neutral shorts. Wear a summer hat along with color-popping jewelry to balance out your shoes to lift more color into your ensemble.
3. Cropped tops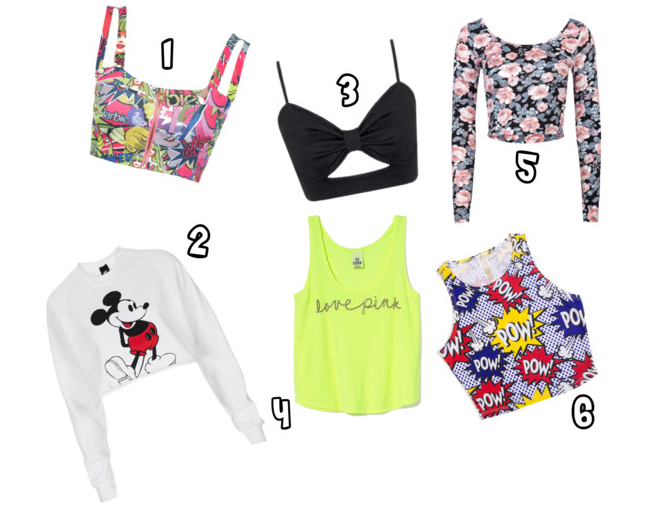 2- Topshop
3- She Likes
5- Tilly's
6- 2020 Ave
It's a piece that can definitely make one body conscious but yes, cropped tops can still be tasteful without looking raunchy. If you're not comfortable wearing fitted shirts, there are always flowy and oversized cropped tops you can choose from.
How to style now:  The key is to wear high waisted jeans or shorts instead of bottoms that fall on your hips. Try a crop top with a fun print, black high waisted shorts, ankle booties, a beanie, and gold jewelry to accessorize. Try pairing a crop top with overalls, too!
4. High waisted shorts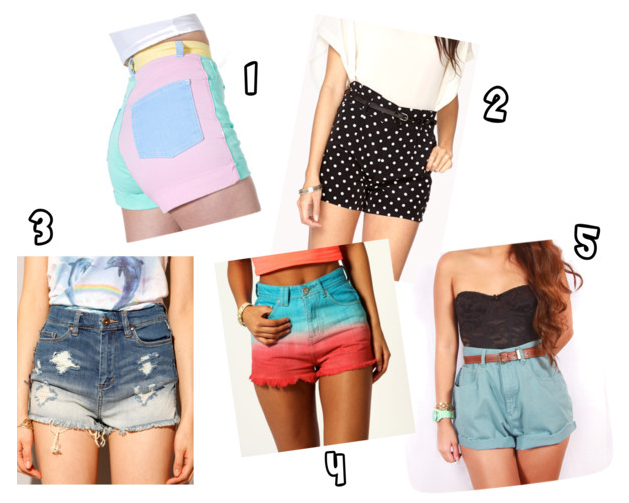 2. Forever 21
3. Pixie Market
4. Boo Hoo
5. Ralph Lauren
These have been around for seasons upon seasons. Some would even say they're a closet essential. It seems as though every year they get more creative with designs- ombré, studded and spiked, tie-dyed, and added fabrication of mesh, leopard print, and other patterned fabrics.
How to style: Besides pairing them with crop tops, you can also wear any type of T-shirt and tuck them in. To amplify the '90s a bit more, tie your hair into a messy bun and add a bandana. Don your look with simple jewelry and a colorful shoulder bag.
5. Snapbacks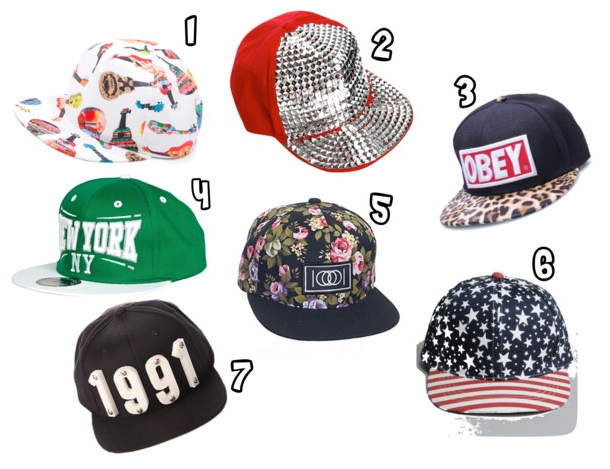 1- Vans
2- Boo Hoo
3- Obey
4- River Island
5- Karmaloop
6- Bank Fashion
7- Karmaloop
Very popular with hip-hop music and dance addicts, snapbacks have been around just as long as high waisted bottoms have. There are hundreds of different styles of snapback hats in which the most unique ones can be found online.
How to style: This head accessory can go with any outfit mentioned above. It's all about letting your hair down; you may tease it out or keep it tamed. Just add your favorite hat to add cool and casualness to your relaxed style!
Welcome to the '90s!
Photo source: Polyvore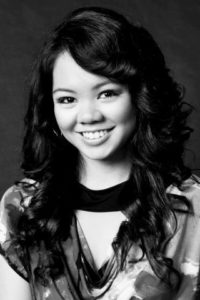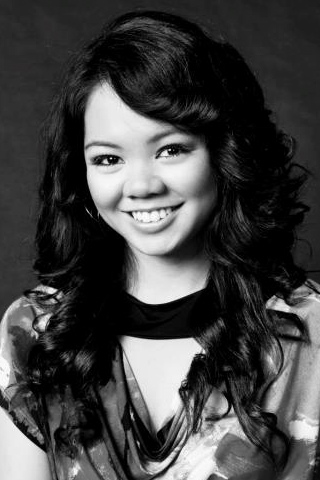 Detroit native Jireh De Jose  is a 21-year-old reaching for her dreams. After graduating from Brandon High School in Ortonville, Michigan in 2009, she studied Fashion Merchandising at Liberty University in Lynchburg, Virginia. To learn more about Jireh click here.