"Everyone wants to wear your stuff and now they can," declared an excited Jessica Simpson, coach to New York-based designer Hunter Bell, the second season winner of NBC's Fashion Star.
On stage in a shimmering silver dress, the South Carolina native's dream came true last Friday night as she defeated finalists Cassandra Hobbins (Team John Varvatos) and Daniel Silverstein (Team Nicole Richie) on the show's finale.
"It's just too much to take in," exclaimed Bell, owner of contemporary womenswear label, Hunter Dixon.
The fashion design competition featured 13 designers competing for an incredible $3 million contract and an exclusive capsule collection to be sold in the show's retail partners – Macy's, Saks Fifth Avenue and Express.
For the final challenge, Silverstein, Hobbins and Bell were to create a spring collection for each of the retailers. With the guidance of their coaches, the designers sent their concluding creations down the catwalk to be judged by the buyers.
In a close battle for the gold, Bell was crowned the champion. The show's premier season saw New York designer Kara Laricks take home the grand prize, then a $6 million contract with Macy's, H&M and Saks Fifth Avenue.
Already a favorite of women everywhere, Bell launched her label in 2006 with then roommate, Jennifer Dixon. The New York City brand can be found in 200 boutiques worldwide, including Anthropologie, and is proudly produced in the city's iconic garment district.
Distinguished by a whimsical femininity, Bell utilizes bold colors and abstract prints. She draws inspiration from her surroundings – whether it be a piece of vintage fabric or the women of Manhattan.
A graduate of the University of Alabama, Bell cut her teeth interning for designers Nanette Lepore and Rebecca Taylor. Later, she extended her education at Parsons New School and went to work as an assistant designer at Jones Apparel Group before starting her own brand.
Her exclusive Fashion Star collection is already available for purchase both online and in stores. From her coral red palazzo pants at Saks, to the neon moto vest at Express and a statement-making printed blazer at Macy's, Bell's designs are set to be at the top of every fashionista's wish list this season. Stay tuned, as this is the designer and label to watch.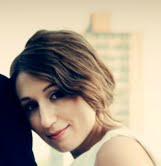 Born and raised in the suburbs of Detroit, Giuseppa always had her eye on the big city. Her passion for writing and fashion led her to internships at Vogue Magazine, Giorgio Armani, HOUR Detroit Magazine and Real Detroit Weekly. To learn more about Giuseppa click here.