On June 23, 2013, Amor de Moda held its second fashion show, Amor de Fashion, at Emagine Theater in Royal Oak. Founders Sadelle Moore and Tenisha Hale created Amor de Fashion to revitalize Detroit's fashion industry with its own local boutiques, designers, and young professionals. Last year's show, held at Campus Martius, drew over 200 people in attendance with sponsorships from Cintron Energy, HOUR Mag, AFTER5Detroit, and ChuniqPR.
This year's designers included Spoiled Forever, District 81, Wooden Hangers, EIGO, Crowned, Joe's Coney Island, Detroit Support Detroit, C.D. Blanc, Noir Leather, and IamSade.
Spoiled Forever started off the show with a collection full of colors and trendy cuts. A long-sleeved, multi-colored striped dress, high-waisted Aztec print pants, and a bold, red top with fringed sleeve detailing were just three of the six pieces that commenced the runway on a high note.
A "Detroit Tribute" segment ran midway through the show which highlighted D-Town pride. Casual-cool looks from EIGO, Crowned, Joe's Coney Island, and Detroit Support Detroit incorporated graphic tanks and T-shirts, distressed denim, and statement footwear into their lineups.
The last designers of the night consisted of clothing perfect for a night out on the town. Classic styles of sweetheart necklines and little black dresses with an addition of sequins and glitz displayed the pleasing style of C.D. Blanc. Noir Leather's cohesive neutral collection led into IamSade's high glamour segment. Soft and flowy blouses, faux leather mini skirts and tops, a chain-detailed dress, and a cold shoulder top with a tan snakeskin-like pencil skirt set the stage for her finale- a stunning floor length dress with a leopard print skirt complete with an Angelina Jolie high side slit.
The Amor de Fashion show concluded with a final walk by the models and designers followed by Moore and Hale's ending bow.
For more photos from the show, please click here!
Amor de Moda- Twitter
Congrats to all of the designers, models, for all of their hard work. Until the next Amor de Fashion show!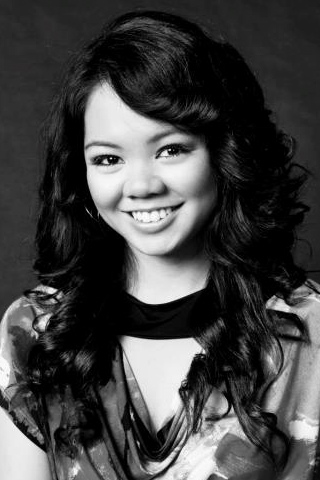 Detroit native Jireh De Jose  is a 21-year-old reaching for her dreams. After graduating from Brandon High School in Ortonville, Michigan in 2009, she studied Fashion Merchandising at Liberty University in Lynchburg, Virginia. To learn more about Jireh click here.