The Michigan F.A.S.H. Fest Premiere Festival 2013 pops open September 7th and 8th for jam-packed days of curiosity and cool
in its downtown home base, the Motor City.
Stop, look, listen, and participate in Fashion, Art, Sound, and History through fine art, street culture couture, and experiential
installations while indulging in Food Alley's gourmet truck roundup including Green Zebra, Rollin' Stone Wood Oven Pizza and
Treat Dreams ice cream cuisine. Be enthralled by fashion showcases, and signature photo opportunities with live Michigan
alpacas in the Michigan supply chain manufacturing and fiber installation.
A portion of the proceeds from the $3 entrance fee benefits Forgotten Harvest, whose mission fights hunger. The admittance
includes festivities and explorations of the "tent city" surrounding the park on Library and Farmer Streets. An option of VIP
tickets is also available which includes entrance to the "suite sweet swag" tent where patrons can enjoy treats by Cherries Cakery,
Sincerely Sweet, and others. Much is ASL accessible to the Deaf and Hard of Hearing Community.
September 7th: Urban, Indie, Underground Day presents the "Rock, Rebel, Recycle" showcase including coiffure by the Open
Chair winners, up-cycled jewelry by Lilacpop Studio, and embellished staffs by international folk artist David Philpot. Later in
the day, there is a premiere fashion feature of street-wear brand Negash, and Siana Treece, a grass roots fashion front-runner.
Meridith Lorde and The Social Grooming Club Company is at the beauty helm. In the streets, Live Nation tickets are gifted to the first 50 people that arrive. The tented collaborative environments are created for artists and vendors to sell their work like Detroit Scroll, Detroit Respect, Lilacpop by Janna, Dina LaMontagne Designs, Lucky Clover, Breezyway, and D & E Designs. The "Detroit City" installation houses works from sought after artists like Shades, Trae Issac, Flako, Phillip Simpson and others. X-pedition H2O an installation and guided stroll thru the Michigan Riverways is an experiential hidden object game.The main stage's edgy line up presents world beats of Sin Hielo, folk/ indie with The DeCamp Sisters, Jack and the Bear, and Dial.81 who is sponsored by Purple Co.
September 8th: Family Day, celebrates kids presenting talents and trends from the entire state of Michigan! The main stage belt
out beats from Stevie Soul and Omar, and Gia Warner. Jennifer Kincer and Friends pumps up the volume with voices of a variety
of Metro Detroit musicians. The hilarious plethora of puppetry by Puppet Art provides entertainment plus appearances by a
Couture Mother Goose. One hundred, packs of four, gift certificates are given by the historic Music Hall for future performances.
The Michigan F.A.S.H. Fest kids fashion show opens with featured brand Detroit Respect, and debuts Blu Moon, a modern
children's wear line, bopping to turned up tunes with a surprise ending treat. The afternoon's Youthville student designer fashion
show gives opportunity to the "cream of the crop" to share their latest looks. At dusk the community busts a move to Latin music soaring salsa lessons by Mary Murphy of Autumn Rain Productions Dance
Company.
Michigan F.A.S.H. Fest is created and sponsored by PRESENCE II PRODUCTIONS, Northwood University, Boll YMCA , Peak Environment, Liz in Detroit, Occasional Hugs, plus in-kind sponsors StyleLine magazine, Detroit Free Press, Live Nation, Scott Shuptrine, Music Hall, Blumz by JRDesigns, BlueWorld Productions, Colonial Events, Scenic Prop Design and civic communities which we support Forgotten Harvest ,Youthville, Playground Detroit and D.E.A.F. CAN. It is an opportunity to bring businesses to support creative and creative to showcase business as a premiere P.R. "Show and Tell"!
For tickets visit www.michiganfashfest.com
Contact Leslie Ann Pilling: leslie@presenceiiproductions.com
The above information has been provided by the Michigan F.A.S.H. Fest team. No copyright infringement intended.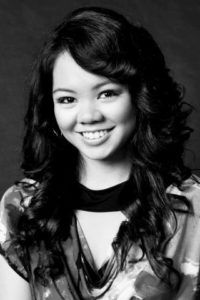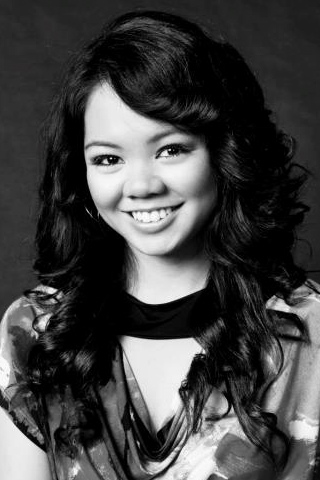 Detroit native Jireh De Jose  is a 21-year-old reaching for her dreams. After graduating from Brandon High School in Ortonville, Michigan in 2009, she studied Fashion Merchandising at Liberty University in Lynchburg, Virginia. To learn more about Jireh click here.