When writing about fashion, certain garments can easily be overlooked, mostly because they're usually covered up. But for the fifth year and counting, Bras For A Cause has managed to put their brassieres on display and for a great reason. This annual breast cancer benefit brought in over $50,000.00 this year.
The best dressed Metro Detroiters came out to the Royal Oak Music Theatre for the 5th Annual Uplifting Event benefitting Gilda's Club. Supporters donned the best accessory for any benefit, their checkbooks. Rocking the runway were true life models; models who've had breast cancer touch their lives in some format. A few of my favorite pieces were bras embellished with autographs from local celebrities.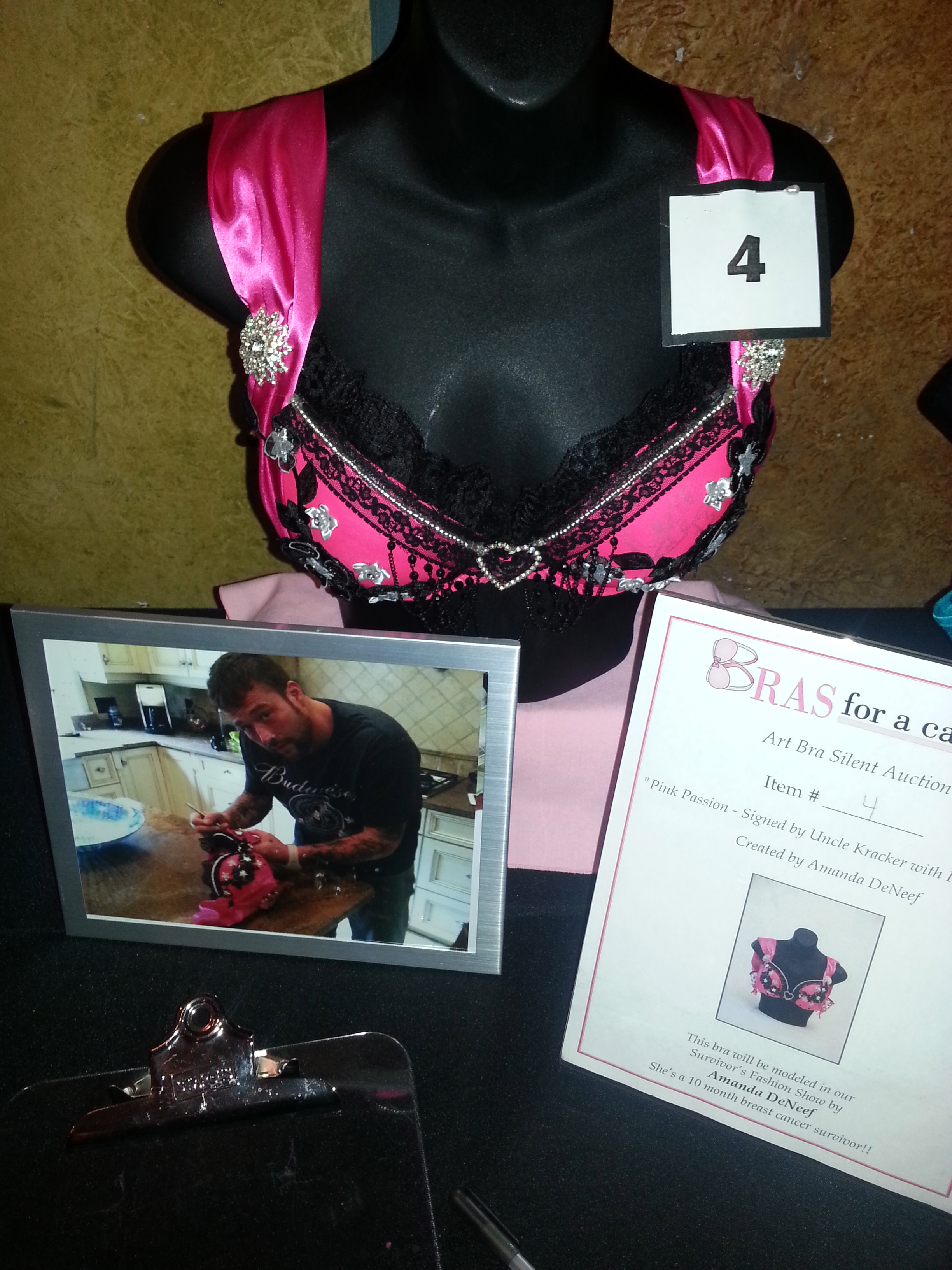 Designer and 10 month breast cancer survivor, Amanda DeNeef created a lovely hot pink and black lace brassiere with an autograph from the city's beloved rockstar, Uncle Kracker. She was able to model her own piece in this years fashion show.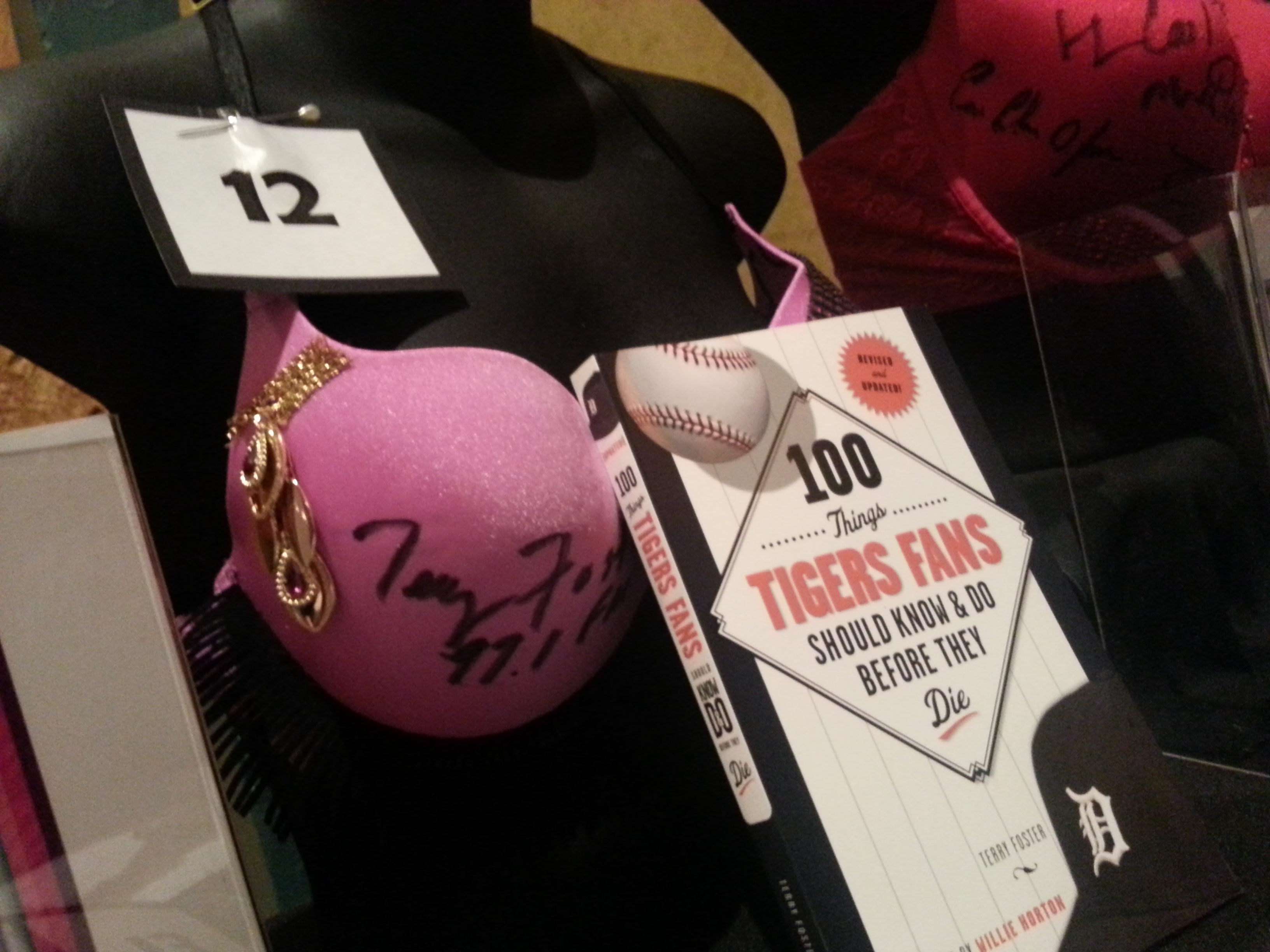 A bra featuring college rivalries, Michigan State University and The University of Michigan, captured a playful take on fandom with one breast maize and blue and the other green and white. It seems sports fans had a menu of brassieres to choose from as Detroit's very own sports talk show host Terry Foster from 97.1 The Ticket autographed a bubble gum pink brassiere and included a signed copy of '100 Things Tigers Fans Should Know and Do Before They Die'.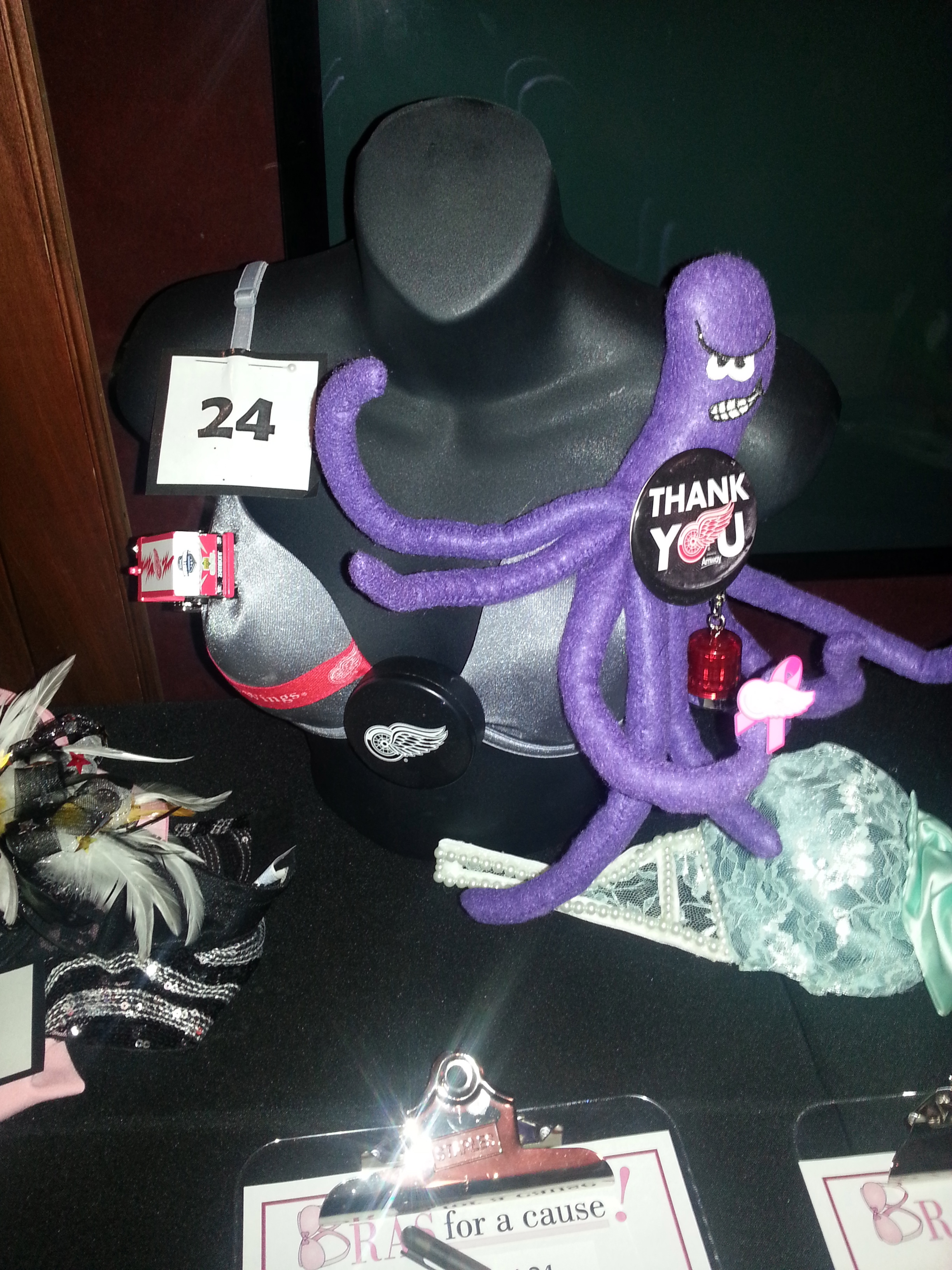 Designers couldn't forget to highlight our upcoming NHL season with a playful sterling gray Red Wings garment featuring a left shoulder strap attack from an eight legged legend, Al the Octopus. The cups on this fun number housed a hockey puck and mini zamboni for silent bidders to compete for.
Top hats, rose petals, wine glasses and boxing gloves were just a few themes adorning the breasts of survivors, warriors and models walking the runway for themselves or in the memory of loved ones. The silent auction for the bras alone brought in around $3900.00 with pieces being sold for up to $400.00 each.Fox 2's Amy Lange spoke eloquently as she hosted this emotional event. Individual raffle items were on display and local speed painter, Dave Santia wowed the attendees with his amazing creations. An evening of fashion, giving, laughing and crying made for the most stylish way to spend a night out.
Bras For A Cause Media and Promotions Manager, Michelle Wolford Ball did an amazing job promoting this years very successful event but would like to see it even bigger next year. With passionate supporters like Wolford Ball, fashion can help save lives when paired with causes like breast cancer.
Nearby, Uneek Collection also hosted a fashionable benefit, Fashion Fights Cancer featuring Mark England, the same evening as Bras For A Cause at The Detroit Opera House. Some upcoming events to look forward to in the metro area include Style Detroit, Design.Define.Detroit and Fashion In Detroit  (which has moved to next spring). If you're choosing a fashion forward event to attend this fall find one that pairs with a cause and don't forget one look that never goes out of style…giving!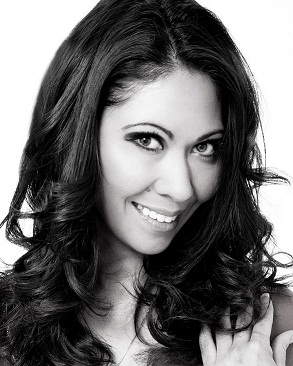 Melinda Ann Prince is a radio personality out of Detroit, Michigan. She can be seen on the red carpet covering events from the Sundance Film Fest to the Entertainment Choice Awards. To read more about Melinda click here.