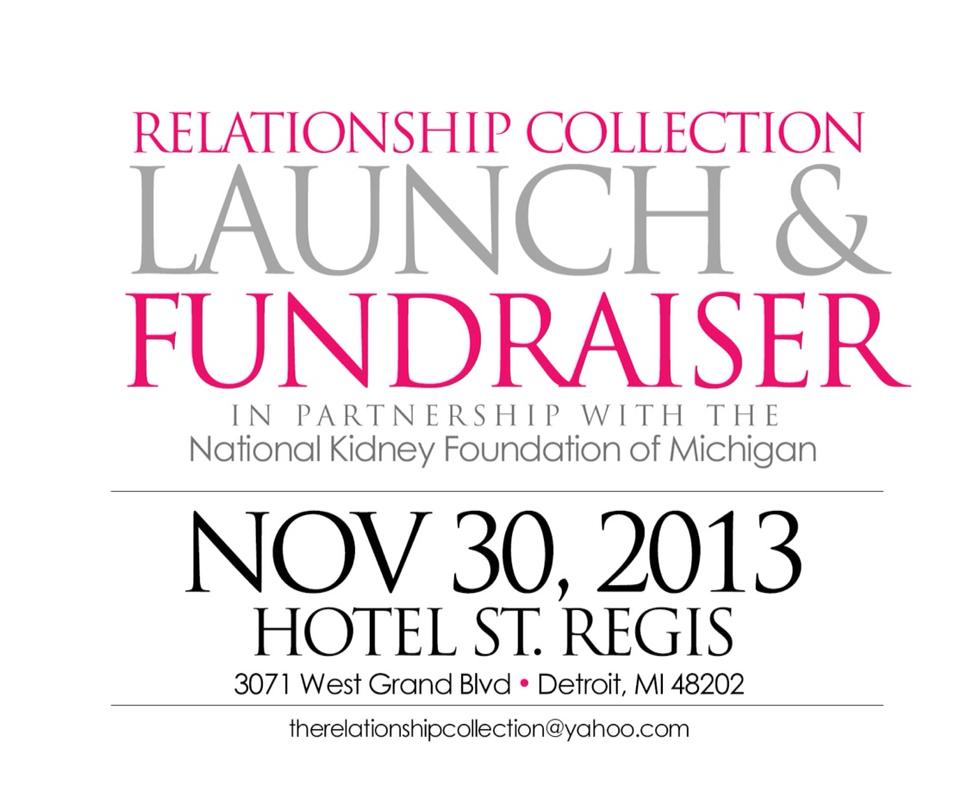 The Relationship Collection has partnered with the National Kidney Foundation of Michigan to bring beauty, fashion and a great cause together. This posh line of nail color founded by Tia Shavonne will launch November 30, 2013 at the Hotel St. Regis  in Detroit, MI from 12:30 p.m. to 4 p.m. Valet is at a discounted $5 for RC Guests.
There are many things we love about marrying fashion with a benefit and what sets this union apart is the personal story behind the collection. Shavonne created this line for her mother, Marilyn Robinson who fought a tireless battle with kidney disease. Robinson ultimately lost her 25 year battle on March 27, 2012 and Shavonne has done a tremendous job of ensuring her mother's memory live out vividly in the colors of her collection. In her honor, the upcoming launch will not only introduce the metro Detroit area to the new line of relationship status hues but will give consumers the ability to donate to a great cause by simply purchasing a signature color. 'My First Love' is her trademark color and at a very modest $7 per bottle this ocherous tint will grant one hundred percent of the proceeds to the NKFM over the next year. When asked what her reasoning for choosing this shade as her signature color was, Shavonne simply answered, "'My First Love' just like any child is someone who loves me unconditionally and for me that's my mother, whom I dedicated this line to." Shavonne plans to grow her line by adding new colors each season and a much anticipated Lipstick line as well. The collection is available exclusively online at http://www.relationshipcollectionllc.com/
'My First Love' is just the first of a dozen colors to choose from. Others colors include 'He Proposed', 'It's Complicated' and 'Single & Satisfied'. Semi-formal attire is required and all guests will take home a complimentary copy of StyleLine Magazine. This is truly another reason to enjoy the fashion in Detroit. Hotel St. Regis has been newly renovated and will play backdrop to the afternoons' festivities. A red carpet photo op, hors d'oeuvres and refreshments will be provided. Guests will also be pampered with manicures, door prizes and give-a-ways. Jay's Jewelry and Nyla Motley Boutique are two of the sponsors giving away special prizes. Perhaps one of the more appealing favors is the ability to meet and speak with famed make-up artist, George McKenney.
Whether you come out for the betterment of spreading Chronic Kidney Disease awareness or just to mingle with the who's who of Detroit at this sold-out event, one thing is certain; a relationship will be made and a cause will be supported and this may be the greatest gift of all.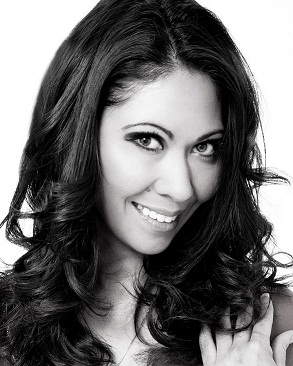 Melinda Ann Prince is a radio personality out of Detroit, Michigan. She can be seen on the red carpet covering events from the Sundance Film Fest to the Entertainment Choice Awards. To read more about Melinda click here.