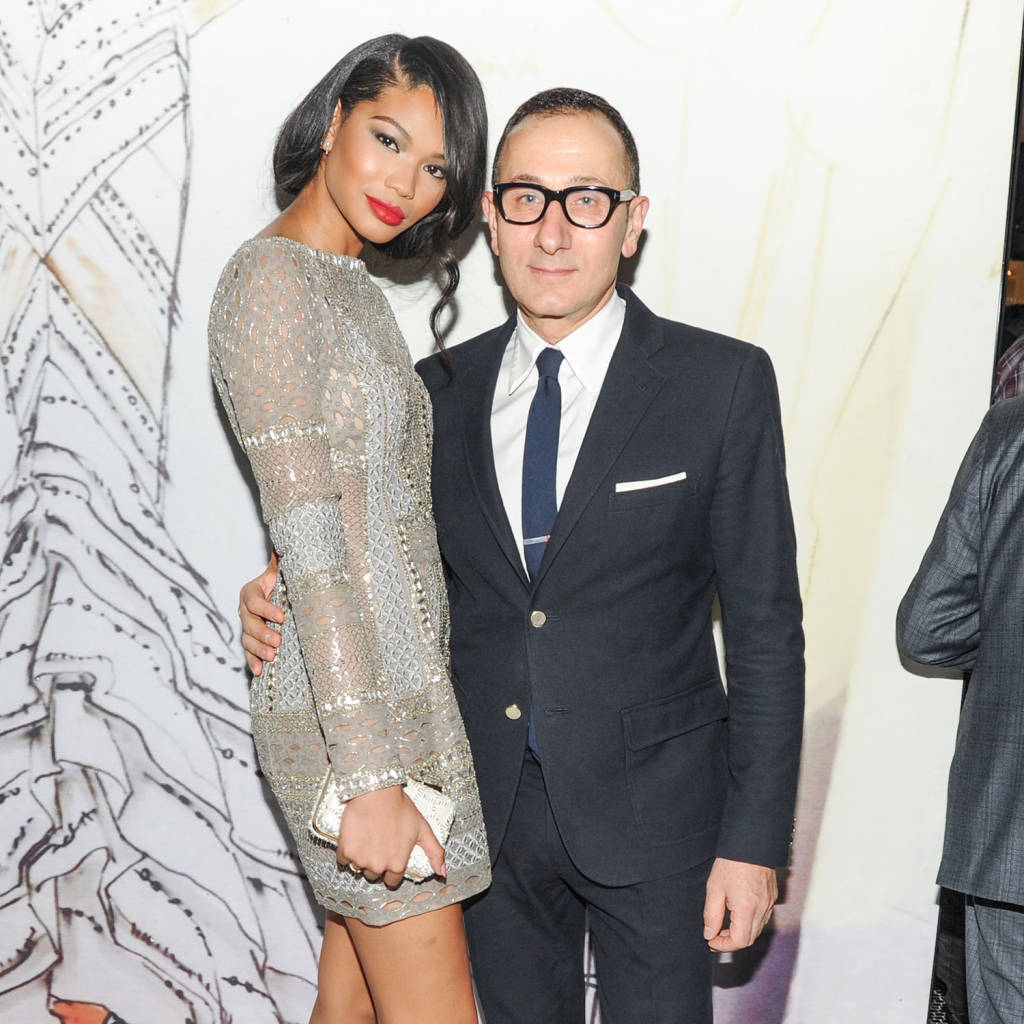 J. Mendel, a fifth-generation French atelier, has evolved into a luxurious fashion brand under the direction of creative director Gilles Mendel. Even though it was founded in St. Petersburg, Russia by the Mendel family, the house of J. Mendel found it necessary to relocate to Paris shortly after the Russian Revolution.  Gilles Mendel embraced the leadership role as lead designer and CEO in 1981 and opened his first boutique at Elizabeth Arden's Fifth Avenue Salon in New York City.  There,  an impressive list of devoted clientele was formed and he then relocated the J. Mendel boutique on Madison Avenue in New York.  The doors opened in 1985 and since then has been a beautiful landmark fashion enthusiasts crave to visit since it first opened it's doors.  The success of the brand has now helped J.Mendel relocate again to a new boutique just down Madison Avenue.  The doors first opened just a few months ago and the brand continues to celebrate growth and respect within the shopping district and beyond.
Gilles Mendel has always  had an eye for impeccable craftsmanship and luxurious materials.  His talents brought the company from a well respected fury atelier to a lead fashion house with the launch of his ready-to-wear collection in 2002. Now the company maintains three dimensions in New York City including ready-to-wear, couture and fur designs, all produced in the heart of New York City. But,  the fun doesn't stop there.  J. Mendel also has a distinquished  line of accessories which includes handbags, fashion accessories and home furnishings.
J. Mendel designs will be celebrated today, the last day of New York fashion week at 1:00pm. To view the J.Mendel website and shop the Resort 2014 collection click here. There you can also shop for handbags, bridal and the private sale currently going on.
Photo Credit – Harper's Bazaar

Shannon Lazovski
Shannon Lazovski is the CEO of SoGlam Media, editor and owner of glamorousmoms.com and detroitfashionnews.com. She is a Public Relations & Social Media Professional that also enjoys event planning, blogging and fashion, beauty & image consulting.  She loves to collect jewelry, handbags and heels (typically the higher the better) and cannot get enough when it comes to the subjects of beauty and fashion. Follow her on Pinterest.