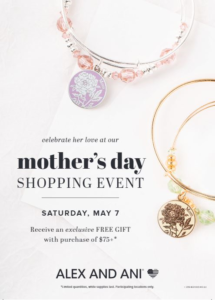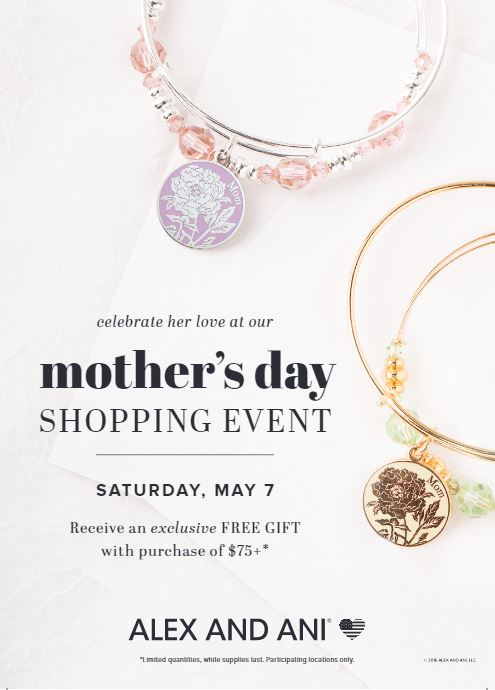 Mother's Day is a favorite of ours and it's right around the corner.  We are thrilled to spend the day with our families and loved ones and are always excited to spoil our moms too! After all, it's the least we can do! ALEX AND ANI will be holding a Mother's Day shopping event on Saturday, May 7th in their retail stores and you are invited!
A mother's love and support is extraordinarily strong without limitation. The peony, the queen of the garden, symbolically encompasses the maternal traits of healing, love's blessing, and bravery. Let mom embrace the heartfelt connection, strength, and respect associated with the Mom Charm as a token of admiration.
Stores will be offering  an adult coloring book featuring original ALEX AND ANI designs and a set of branded colored pencils as a free gift with purchase of $75 or more. These beautiful bracelets are a wonderful way to show mom how much you love her and how thankful you are that she is in your life!  Don't forget, Mother's Day is Sunday, May 8th!