Peaceful Pieces: Q and A with Vincent Starks
When speaking to Vincent Starks, it's easy to forget that he's only 23 years of age. Starks has the wisdom of someone two times his senior. Having faced his share of adversity early on in his life, Starks has made a point to be transparent with just about everything that he does — both figuratively and literally.
The self-taught designer is paving his own way through Detroit's fashion industry. Starks is no newbie to the art world. He paints in his spare time, has a résumé that shows professional positions with PacSun, ALDO Shoes, and Nordstrom, and he sent his first collection down the runway at the University of Michigan's NOiR 17th annual fashion show this past April.
With his first showcase entitled " The Ma$trMine Fashion Experience" that happened on July 16th at the Lincoln Street Art Park in Detroit at 8:30 p.m., it's no secret that Starks is both overwhelmed and excited about what's to come. But if there's one thing he knows for sure, he knows it's going to be epic.
Detroit Fashion News got the opportunity to have an in-depth Q&A session with Starks, where he talked about fashion, creativity, knowledge, and growth.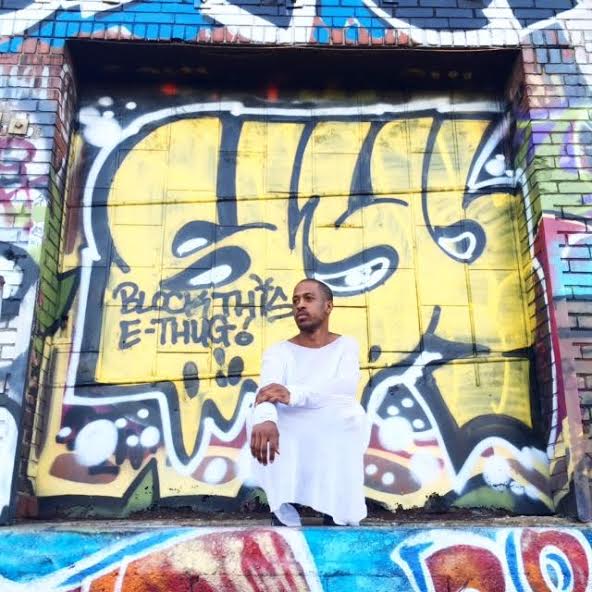 DFN: Can you talk a little bit more about your brand "PAC by Vince?"

Starks: My brand PAC by Vince is an acronym; it stands for "Peaceful Artistic Creations." It's a representation of myself and a peaceful place that I've come to and learned to be at. I want to be at peace with everybody, I want to be at peace with myself, I want my clothes to make people feel good about themselves. The brand is not just clothing — it's creative directing, it's modeling. My brand is about connecting with other artists so that we can all create together.

DFN: Where does your love for fashion and creativity stem from?

Starks: It's just been placed in me by God, really. I've been creating since I was a kid. My mom had me in dance, I've been trained in ballet, jazz and tap. When I was in the 4th grade I joined the crochet club. I've always been willing to push the boundaries with my wardrobe. In high school, when I was able to earn my own money, I was into cutting up clothes and mixing up pieces. I started getting on Tumblr more during my senior year, and I started following Givenchy and Chanel and started looking at high fashion, and that's what inspired me.

DFN: What is the inspiration behind your original designs?

Starks: Kanye [West] really inspires me. I love the blueprint that he did at Madison Square Garden for Yeezy Season 3. A lot of people didn't really understand it or appreciate the art, but his shoes, the coats that he made, the bodysuits — how everything was uniform … I really liked it. I'm really influenced by music, too. I listen to a lot of punk music like the Flaming Lips, David Bowie and Queen. [My designs] are a mix between that 90s punk, bohemian, and a little bit of current streetwear.

DFN: What do you think makes your designs unique?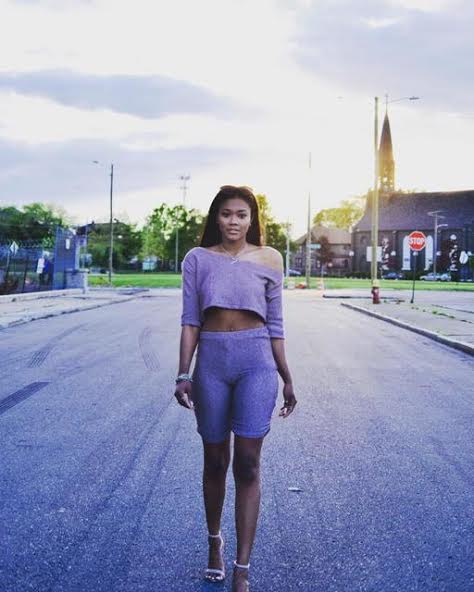 Starks: A majority of the pieces are androgynous. I wanted to not necessarily give gender lines to men's streetwear or women's streetwear, but I wanted to make pieces that each sex could feel comfortable with. Especially with everything going on, and with me being gay, I don't want it to be anything specific where people are like, "Oh, I can't wear this because I'm a girl," or "I can't wear this because I'm a guy." I don't want [my clothing] to be limited.

DFN: Your first showcase was on July 16th. How did you come up with the idea for it?

Starks: I woke up out of my sleep one day and had this vision to do a fashion show. I woke up out of my sleep and God was like, "You have to do this fashion show. Now's the time to do it; you'll have enough time to prepare." I was inspired by Styliste World. I went to their styling exhibit last fall at COBO Hall. They did a bunch of different presentations on space, and it was really cool because the models were getting dressed on stage. Usually, when you go to a fashion or styling show, you think of a runway. So I wanted to do something similar to that.

DFN: Aside from designing and styling, you've been working on silent fashion films for about a year. How did you get involved with that?

Starks:, I just think of stuff. Last year, around this time, I wrote a goal list in my journal. My goal list was just about experimenting with fashion, so I just started writing out stories. I watched "The Three Stooges" and different silent films when I went to school in Los Angeles, and when I went to Wayne State I watched a couple of them, so I was just interested in that in general. The film is still being put in work.
Recently, I put together a PowerPoint of what I wanted the film to be. It's going to be based in three different cities: Detroit, Chicago, and LA. We're going to tell different stories through models. It's going to be a three-part movie series.

DFN: How does fashion influence your everyday life?

Starks: I am fashion. It's me. Every day I wake up, and I literally feel like a different person. Today is a new day, what am I going to wear? Am I going to wear baggy jeans and feel like I'm in the 90s, or am I going to wear something clear? Or am I not going to put on a shirt? Or am I going to feel like Kanye? A lot of people wake up, and I feel like they just put on clothes. They let the clothes wear them, instead of them wearing the clothes.
I've always been complimented on things I have on, even when I'm not trying. I can go to the store and just throw some stuff together, and people are like, "Oh my gosh! This is so cute! Who made this?" I love when I'm wearing something that I made! I think I've projected my image enough to where people are coming up to me now and asking me for my advice on sewing or creative directing.

DFN: What is your ultimate goal with your collection?

Starks: Definitely to inspire. That's my main mission. You, too, can be happy. You, too, can design clothes. And I don't even want to just limit it to clothes. I'm self-taught, so there's a lot of people that feel like they don't have the tools to do whatever it is that they want to do, and I'm just here to tell people that you can do this. Don't think that just because you don't have the money to go to school that you can't do it. There's books out there, there's different venues that you can just go to, the Internet can teach you everything. Everything is at your fingertips, and I want people to be inspired to not limit themselves to being taught by someone else. Teach yourself.

DFN: How have you been promoting your showcase?

Starks: Word-of-mouth and social media. I've been telling people about this event since April.

DFN: What can people expect to see from you during the upcoming months?

Starks: I'm having another fashion show on Aug. 27th. That's going to be "Chictopia." I have "streetwear chic," "classic chic," "menswear chic," "goth chic" and "bohemian chic." Those are the categories. I'm also going to work with other designers to have them present some of their clothes in the categories, too.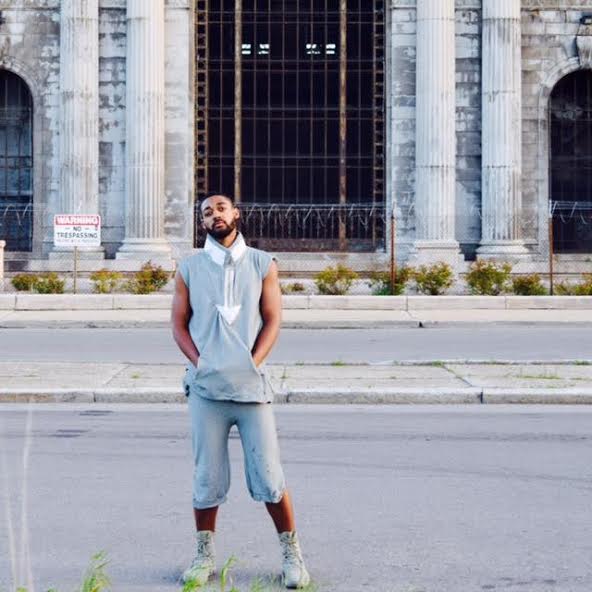 DFN: Is there anything else you would like for people to know about you?
Starks: I didn't know that I would be right here in this moment. I didn't know that I would be designing clothes, because originally I wanted to do broadcast journalism. I've learned through all of my experiences to just open your mouth and talk to people because you never know when an opportunity is going to be presented. It's been a process, but I've watched God slowly transform my life to where I can sit back and talk about this with you. Each different phase of my life had a hands-on part in me putting this show together, and it's so beautiful. I'm excited to share it with everyone else.

Want to connect with Starks? Follow him on Instagram at @pac_byvince, and be sure to click PAC Campaign Video to check out his recent campaign video!
Written by Evann Webb
Disclosure – This post may contain affiliate links. By clicking and shopping, you help support Detroit Fashion News and allow us to keep reporting on all things fashionable.