Boscia is a skin care company that uses innovative Japanese technology to create effective products that are free from preservatives.  The stress from the holidays can make anyone's skin look a little dull. However, Detroit Fashion News is here to show you how you can revive your skin from the comfort of your own home!
Step One: Steam your skin. If you do not want to purchase a  professional steamer, then you can make yourself a "fake steamer" at home. Make yourself a steamer at home by boiling a small pot of water. After the water is done boiling pour the water into a bowl and hold your face over the steaming water.
Step Two: Use the Tsubaki Splash Mask.The mask is a favorite of mine because it fits into my busy schedule and hydrates my skin. To use this product, one simply needs to pat one to pumps onto wet skin after cleansing and then allow it to air dry.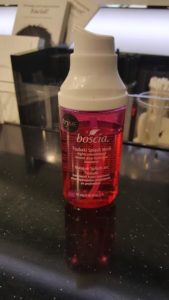 Step Three:  Apply the Charcoal Pore Pudding and the Sake Brightening Hydrogel Eye Masks according to the directions. I love the Charcoal Pore Pudding because it detoxifies my skin without drying it out. The eye masks are great fix for dark circles that are common during the busy holiday season. Finally, I recommend that anyone using these eye masks make sure that they put them in the refrigerator. When these eye masks are cold they also help to remove any puffiness!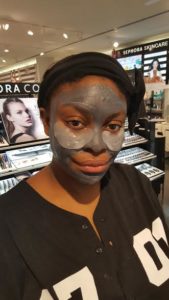 Step Four: Use the MakeUp-BreakUp Cool Cleansing Oil. This oil is the BEST cleansing oil I have ever used! This oil takes off even the most stubborn makeup making it perfect for removing your stubborn holiday-party makeup.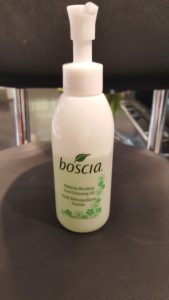 Step Five: Use the Clear Complexion Cleanser. The holidays can cause breakouts from stress and less than healthy meal choices. This cleanser not only prevents and treats breakouts, but it loads your skin with antioxidants.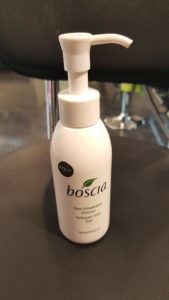 Step Six:  Use the  Clear Complexion Tonic. This toner helps prevent and heal breakouts while being gentle on the skin. This toner is so gentle that it can be used on sensitive skin! This product is great to keep in your purse so that you can refresh your makeup throughout the day.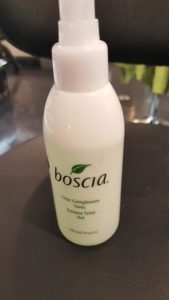 Step Seven:  Use the Super-Cool De-Puffing Eye Balm.  This product contains a seven-peptide complex that helps diminish puffiness, dark circles, and fine lines. I also recommend that this product is stored in the refrigerator to help diminish puffiness in the eyes even more.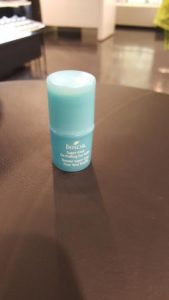 Step Eight:  Use the Tsubaki Beauty Oil.  This oil provides extra hydration for the skin which is essential during a Detroit winter. I recommend that this oil is applied immediately after the toner is applied so that the oil will look in the extra hydration.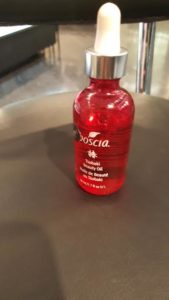 Step Nine: Use the Tsubaki Glotion. Who needs foundation after using this product? If you are looking to do a no make-up look this holiday season, then Glotion is right for you. This moisturizer is infused with Tsubaki oil and a natural mineral blend of light-reflecting pigments. This leads to skin that is very hydrated, glowing and luminous.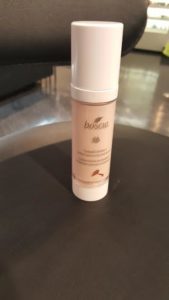 Step Ten: Use the Self-Defense Vital Antioxidant Moisture Broad Spectrum SPF 30.  This is my favorite sunscreen! This product does not make me look ashy and it also does not make me feel sticky and oily. I also find it convenient that this product is a moisturizer as well as a sunscreen which makes getting ready a little easier.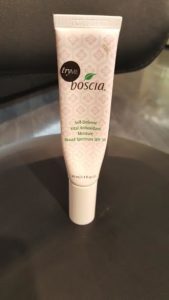 Step Eleven: Spray on the White Charcoal Mattifying MakeUp Setting Spray.  This product will soak up any oil on your face and prevent you from getting greasy throughout the day without drying you out.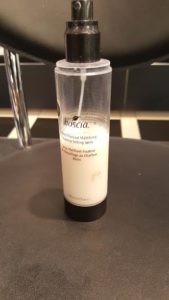 Step Twelve: Take away any shine that accumulates throughout the day with the Black Charcoal Blotting Linens. I find these blotting linens to be superiro to others because they contain charcoal which is amazing for removing excess oil from the skin.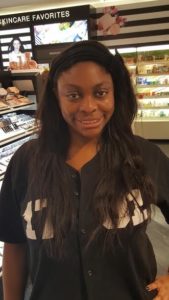 Written by Kelechi Uchendu
*Disclosure—This post is a sponsored post and may contain affiliate links.  Products were received in exchange for my review and ongoing professional relationship. By clicking and shopping, you help support Detroit Fashion News and allow us to continue reporting on all things fashionable. All facts, details & recommendations in this post are provided for information purposes only and are not intended to diagnose, prescribe or replace the advice of medical professionals.