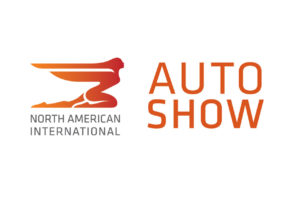 If you live here in Michigan than it's no surprise to you the North American International Auto Show is finally here! We eat, breathe and sleep cars here in the Motor City.
Year after year, I attend the Detroit Auto Show excited to see what my favorite automotive manufacturers are bringing to their showrooms and anxious to see their hot concept cars too. But I've learned a few things about attending press week and the public show throughout the years on how to dress and what to bring with me.  Let me share these tips with you:
Wear comfortable shoes and a manageable heel height if you are a woman who loves heels
Wear layers. Yes there is coat check but if you're not the type of person to rely on coat check don't wear a heavy coat or a fur. It will be too hot and too heavy to carry around.
Bring an extra battery pack. Whether your tweeting out reveals or sending snaps of you in your favorite SUVs, your phone battery will be running low fast.  Bring an extra battery pack for your pocket to make sure those snaps get out!
Bring protein snacks
Bring your phone.  The auto show can be very hectic and busy. Be sure everyone in your circle has their phones. You may get separated and may need to find each other. Or you may just need to update your social media and how mad will you be if you left your phone at home?
Drink plenty of water.  All that walking will require you to hydrate. The lights, the excitement and all the walking could leave you feeling a bit sluggish if you don't drink enough water.
Pack band aids.  This really is for press week.  Running from reveal to reveal is something we have to do during this busy week and there's no time for blisters or bleeding heels.
Pack protein powder for your bottled water. This too is mostly for press week but great advice for the public days too if you plan on staying a while at the show.
Pack light. Try not to carry your heaviest handbag. Ladies, we need to look good at all times and our handbags are crucial accessories, this I know.  But it's bad for your back, shoulders and legs when carrying a heavy bag all day. Try to opt in for a lightweight cross body bag instead.
Wear comfortable clothes.  This isn't the place to wear your hot, short, form fitted dress you can't breathe or bend over in.  This isn't the club and you'll be extremely uncomfortable which will take away from your auto show fun. Cute and comfortable is the way to go.
This year, I'm excited to share, I have teamed up with some very special bloggers and influencers along with  She Buys Cars to cover NAIAS here in Detroit. We can't wait to share the happenings of exclusive press events and behind-the-scenes tours during press week which will begin today, January 8, 2017. We also will be be sitting down with professionals from PIXAR Animation Studios to discuss the new movie Cars 3, which will soon be coming to a theater near you.
To make sure you don't miss out on all things HOT at the North American International Auto Show here in Detroit, follow me on Instagram @glamorousmoms @DetFashionNews and on Twitter @shannonlazovski @glamorousmoms @DetFashionNews and on Facebook at /glamorousmoms and /DetroitFashionNews January 8-12.  Watch for hashtags #DetroitLovesAutos #genesisNAIAS #HyundaiNAIAS and #SteelMatters. 
Want to go to the auto show? She Buys Cars has partnered with Hyundai, DriveUsingSteel and the Detroit Auto Show for an exclusive ticket giveaway. During our Twitter party on Friday, January 13th, at Noon EST, ten lucky contest winners will receive two tickets to the show and one lucky winner will win a $150 gift card. Be sure to follow @glamorousmoms @DetFashionNews on Twitter including @shebuyscars, @debthompson, @Week99er, @A2WithKids, @Solomomtravel, @roastedbeanz, @purposeblog and @tatanishapw.
Enter to win below! 
*Contest rules: Entries must be completed by 12:45PM ET, January 13, 2017. Contest open only to US and Canada residents; no purchase necessary; winners will be notified by email by January 14, 2017. Winners MUST pick up tickets in person at the Detroit Auto Show, Cobo Center, 1 Washington Blvd, Detroit, MI 48226, between January 14, 2017 and January 22, 2017. Winners may be asked to provide identification to receive their prize. Prize value $26 per prize, not exchangeable or cash or other prizes. Grand prize value is $176; grand prize MUST be picked up at Cobo Center and winner will be asked to provide identification. 
*Disclosure – This is a sponsored post. Detroit Fashion News is being paid to cover this subject on the blog and on social media. This post may contain affiliate links. By clicking and shopping, you help support DFN and allow us to keep reporting on all things fashionable and fun.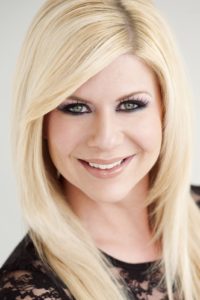 About the Author: Shannon Lazovski
Shannon is one of Detroit's top social media influencers, a fashion leader and a beauty buff who exudes professionalism and knowledge on all three subjects. She is the CEO of The Lazov Agency and the owner of glamorousmoms.com & detroitfashionnews.com. She loves to promote products and brands she adores and is a trusted voice. Shannon has been awarded the Elite 40 under 40 award and has been featured on Fox 2 Detroit, WDIV Channel 4, Styleline Magazine and Metro Parent Magazine. When you meet her, ask her about her handbag and shoe collection!
(Headshot Photo – Dan Lippitt)